Lake Bärwalde
Come here to sunbathe, windsurf and escape the daily routine. Sports, nature and culture – Lake Bärwalde offers the best of all worlds with a broad range of activities on and near the water. It is the biggest lake in the state of Saxony and its wide sandy beaches are popular with swimmers and water sports enthusiasts. If you enjoy boating, you can set sail straight from Klitten marina and moor at one of the jetties at Boxberg/Upper Lusatia or Uhyst to take a break. The excellent wind conditions attract sailors, kitesurfers and windsurfers. A 21km surfaced path that loops all the way around the lake offers cyclists, in-line skaters and runners panoramic views across the water. Holidays on the water are possible at Bärwalder See. The floating holiday homes at the Klitten Marina offer a maritime holiday feeling.
Lake Bärwalde was created by flooding the former Bärwalde lignite mine, a process which was completed in 2009.
Facts and figures
Size of the lake: 1,299 ha
Max. depth: 58 metres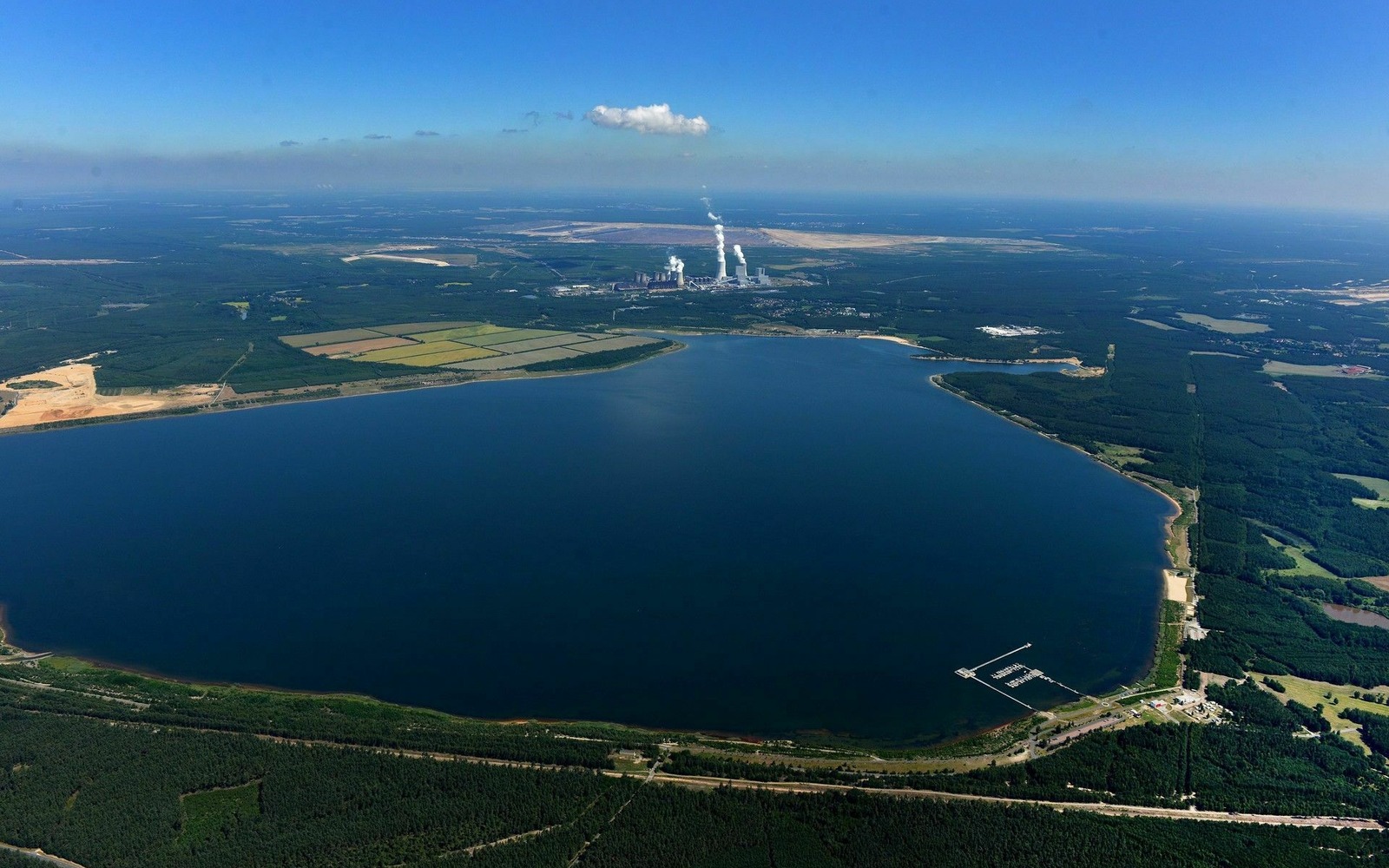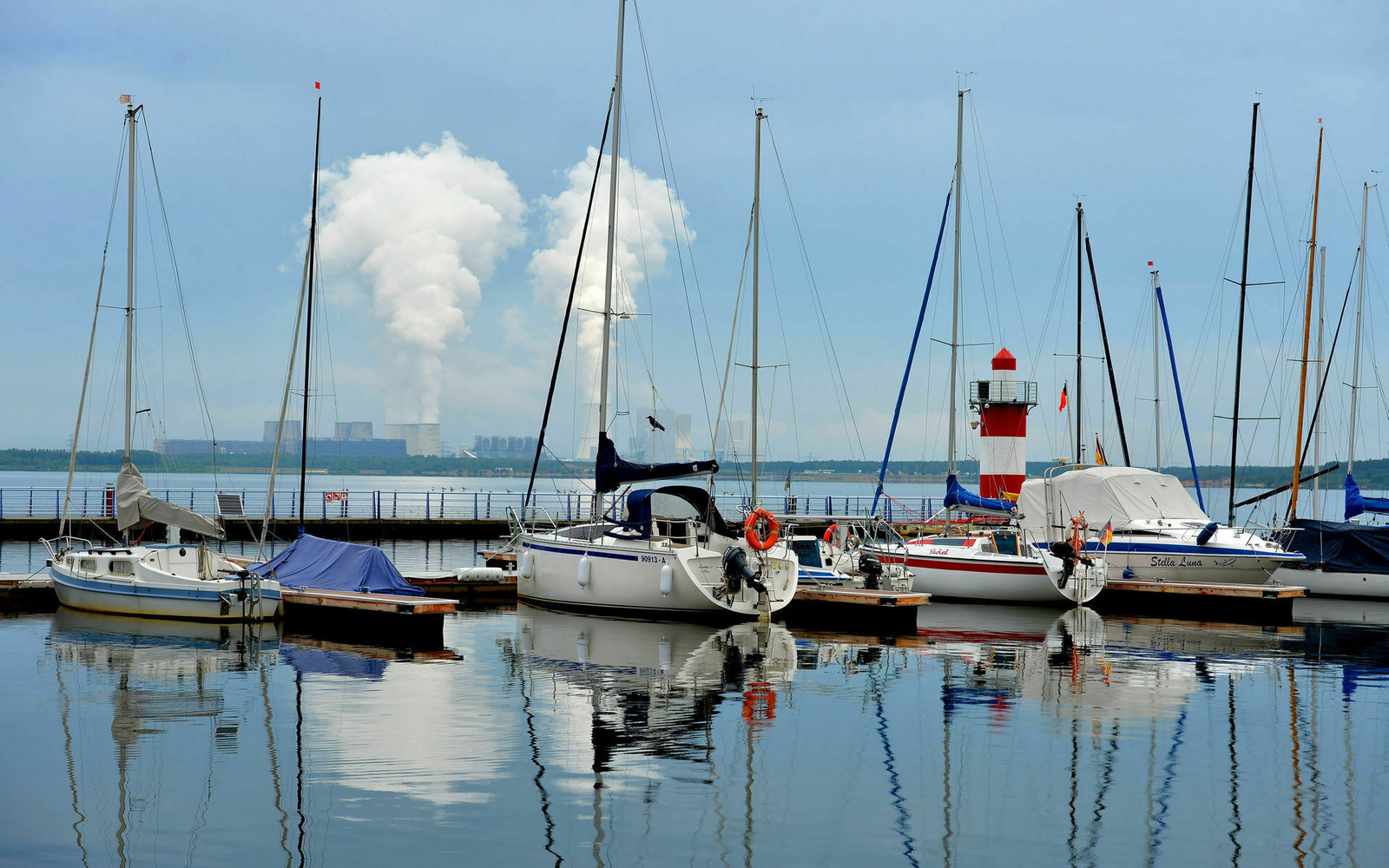 Direkt zu
Water sports
Fishing, bathing, motor boating, paddling, rowing, canoeing, sailing, surfing* on Merzdorfer Strand (north-west shore) and Klittener Ufer in the Schulenburgkanal area, kite surfing and foil surfing* on Merzdorfer Ufer
* Possibility given, but no rental or tourist offer at the lake.
Water tourism use is permitted from 01.04. to 31.10.
Swimming
The lake offers extensive beaches for swimming at Boxberg shore, in Uhyst and in Klitten, including some nudist beaches. There are also designated beaches for people with dogs at Boxberg shore, Uhyst and Klitten. At Boxberg beach, you can rent wicker beach chairs.
Official swimming season: 15 May to 15 September
The bathing water quality in Lake Bärwalde has been certified as excellent (since 2015, based on EU bathing water quality standards).
Supervision/lifeguard services are organised by the water rescue services of the state of Saxony on a voluntary basis and without a fixed schedule.
Water sports providers
Harbours and marinas
Klitten marina is a well-equipped harbour with services for anyone looking to take a boat out for a cruise. It has a lighthouse and more than 120 permanent and seasonal berths, a picnic area and day berths. Klitten marina is the only location on the lake with a slipway for motorboats and sailing boats. Harbour master's office: +49 (0)1577 354 1401
Service information
Parking at Boxberg shore, Uhyst shore, Klitten shore and Merzdorf beach (charges apply)
During the swimming season, i.e. from 15 May to 15 September, toilet facilities are open from 10am to 4pm (in good weather conditions until 6pm).
Wi-Fi access is available at the premises of service providers on Lake Bärwalde, such as Kombüse Strandkost or Sternencamp at Boxberg shore and Marina Camp at Klitten shore (charges apply)
Leisure facilities and activities
Playgrounds along the shore in Boxberg/Upper Lusatia and Klitten
Four campfire/barbecue areas at Merzdorf shore, Klitten campsite, Uhyst Safari Park and Boxberg/Ableiter; advance booking required in writing
21km loop trail around the lake, suitable for cycling, in-line skating and running
Landscape sculpture OHR (ear) with amphitheatre on Boxberg shore
Skate park on Boxberg shore
Rottway tours and hire at Klitten marina
Uhyst Safari Park
Nochten Boulder Park (6km)
Food and drink around Lake Bärwalde
"Strandkost Markise" on the Boxberg shore

Snack bar at "Campingplatz Sternencamp Bärwalder See" on the Boxberg shore
Seeblick" snack bar and "Zum Leuchtturm" bistro on the Klitten bathing beach
Seeperle" snack bar on the Uhyst shore
Accommodation and campsites at Lake Bärwalder See
Camping site Sternencamp Bärwalder See
Marina Camping Lake Bärwald
To the old pension office in Uhyst
Holiday flat Kube in Klitten
Guesthouse and Pension Heideland
Further Information
Tourist - Info "Bärwalder See
Zur Strandpromenade 1
02943 Boxberg/O.L.
tel: 035774 489579
E-Mail: info@baerwalder-see.eu
Web: www.baerwalder-see.eu
Opening hours: April to October, Wednesday to Sunday 10:00 - 16:00, also on Saxon holidays and public holidays.
Diese Karte kann nicht von Google Maps geladen werden, da Sie in den Datenschutz- und Cookie-Einstellungen externen Inhalten nicht zugestimmt haben.