Lusatian Industrial Heritage ENERGY Route
Go to
Today, the Lusatian Lakeland is undergoing a major transformation. For around 150 years, mining and energy generation shaped the face of this region. These industries required huge structures and giant machines that cut and drilled into the landscape. All in all, miners extracted more than two billion tonnes of coal from the ground in this area.
But the conveyor bridges have fallen silent and the dust has long settled. What remains as testament of this time are stone and metals relics and the open landscape. These former open-cast mines, factories and miners' settlements are now connected by the Lusatian Industrial Heritage ENERGY Route.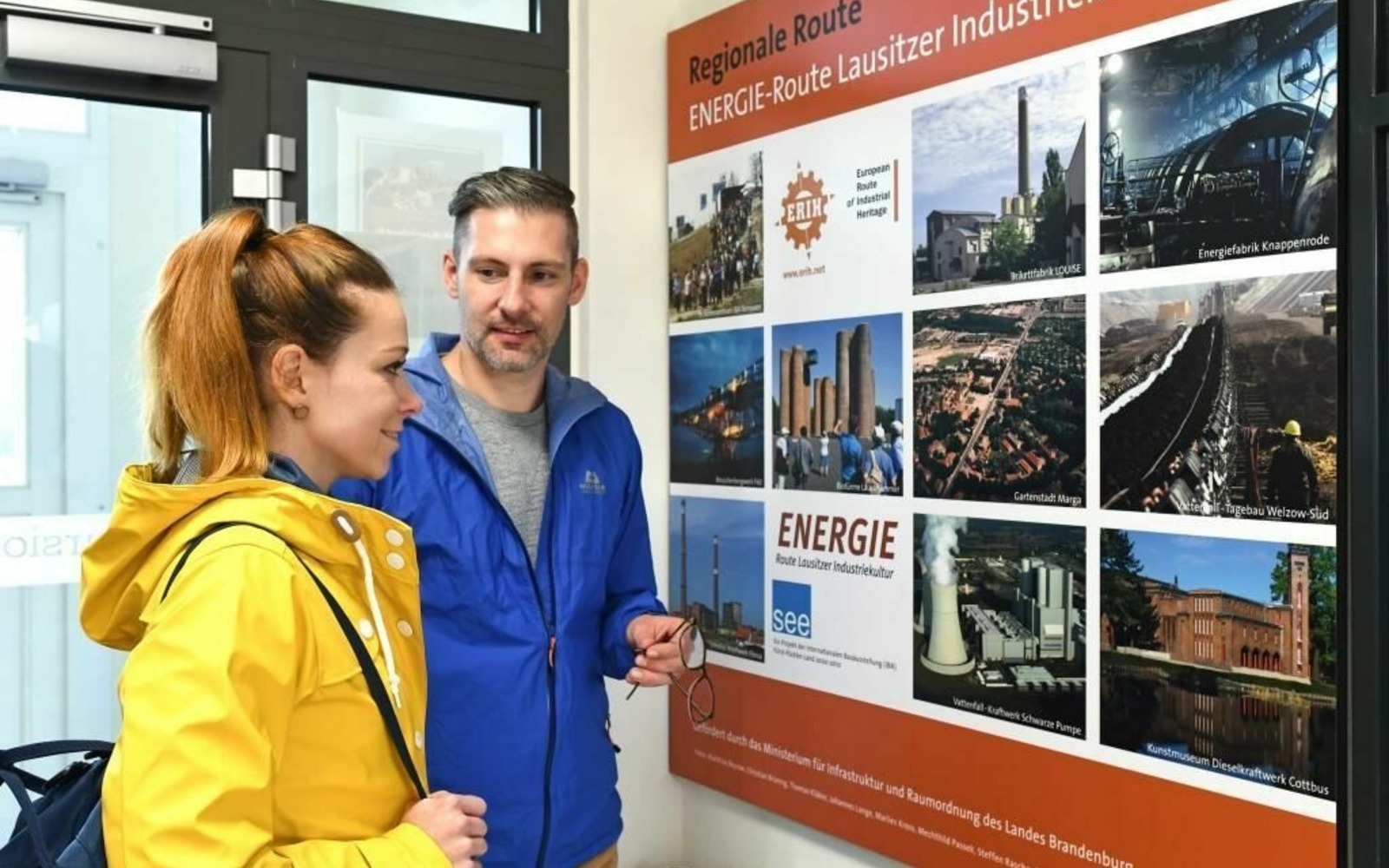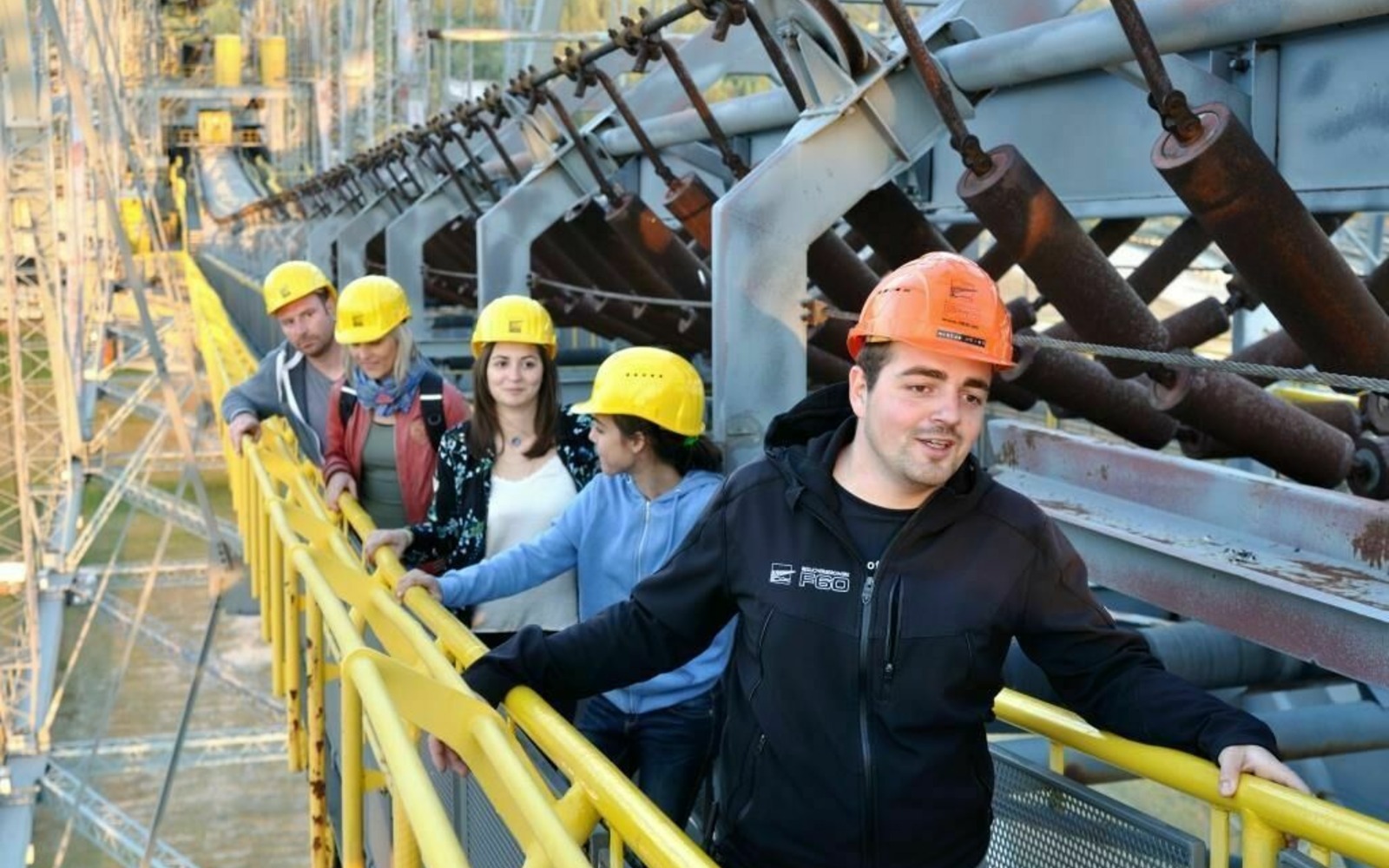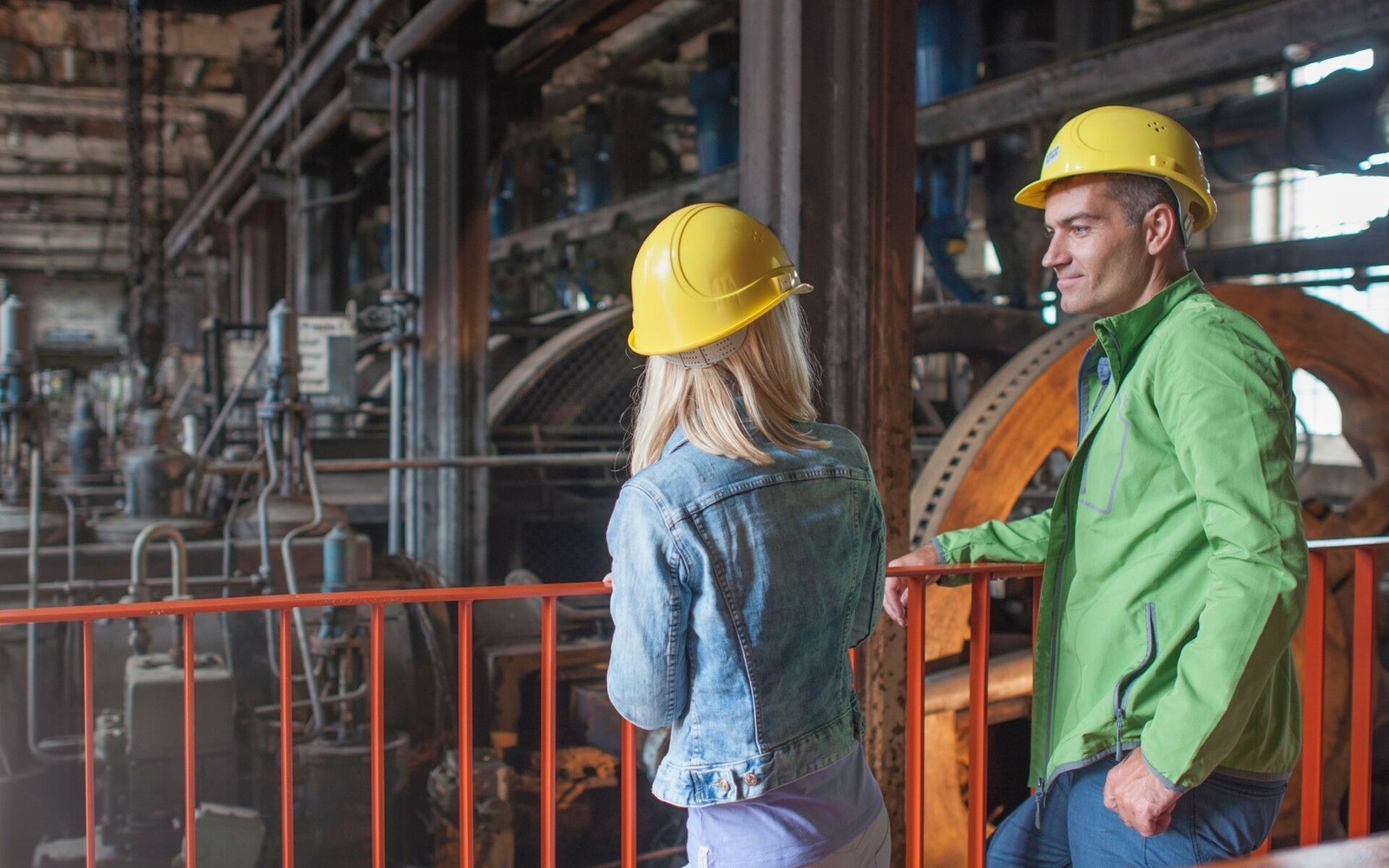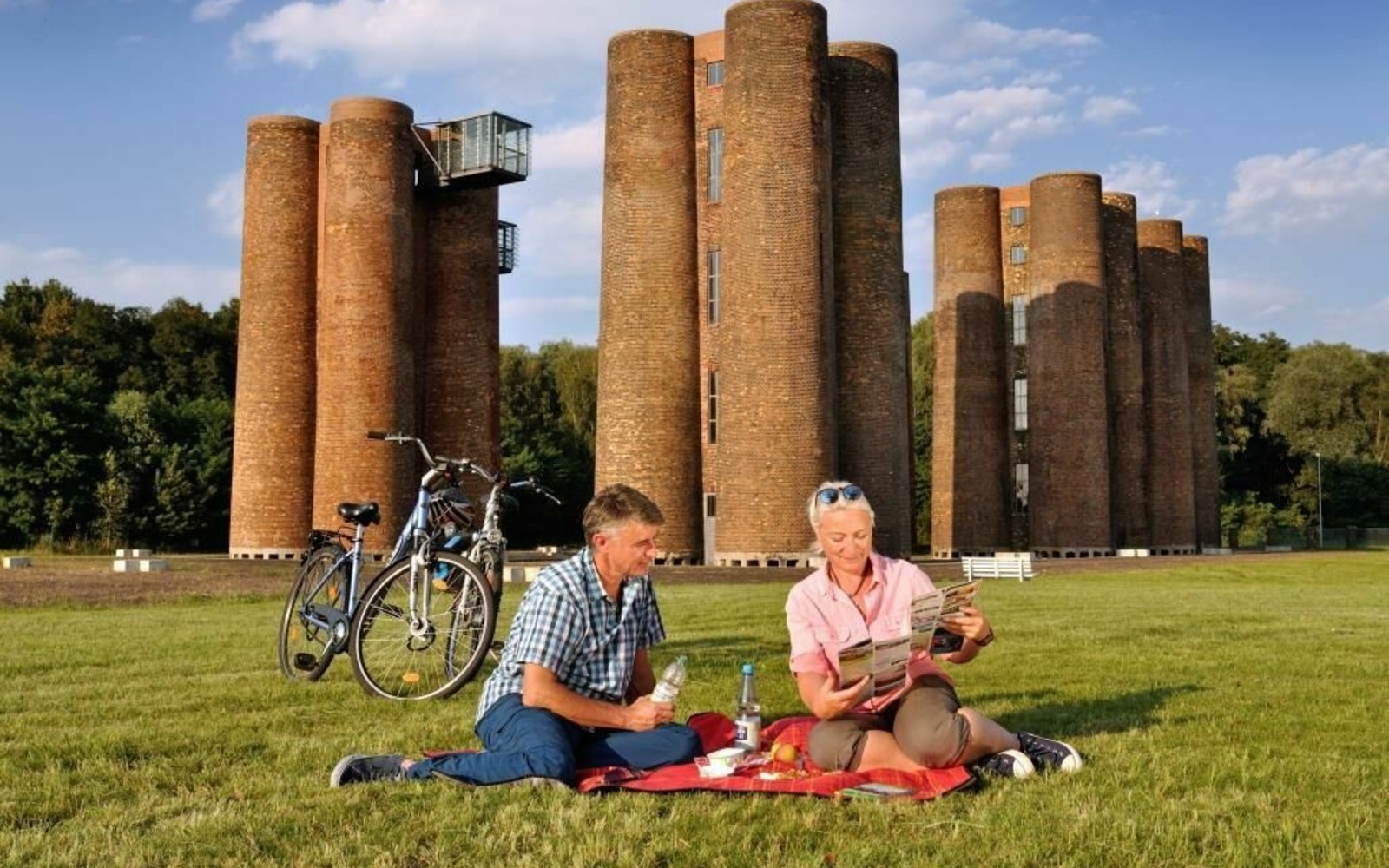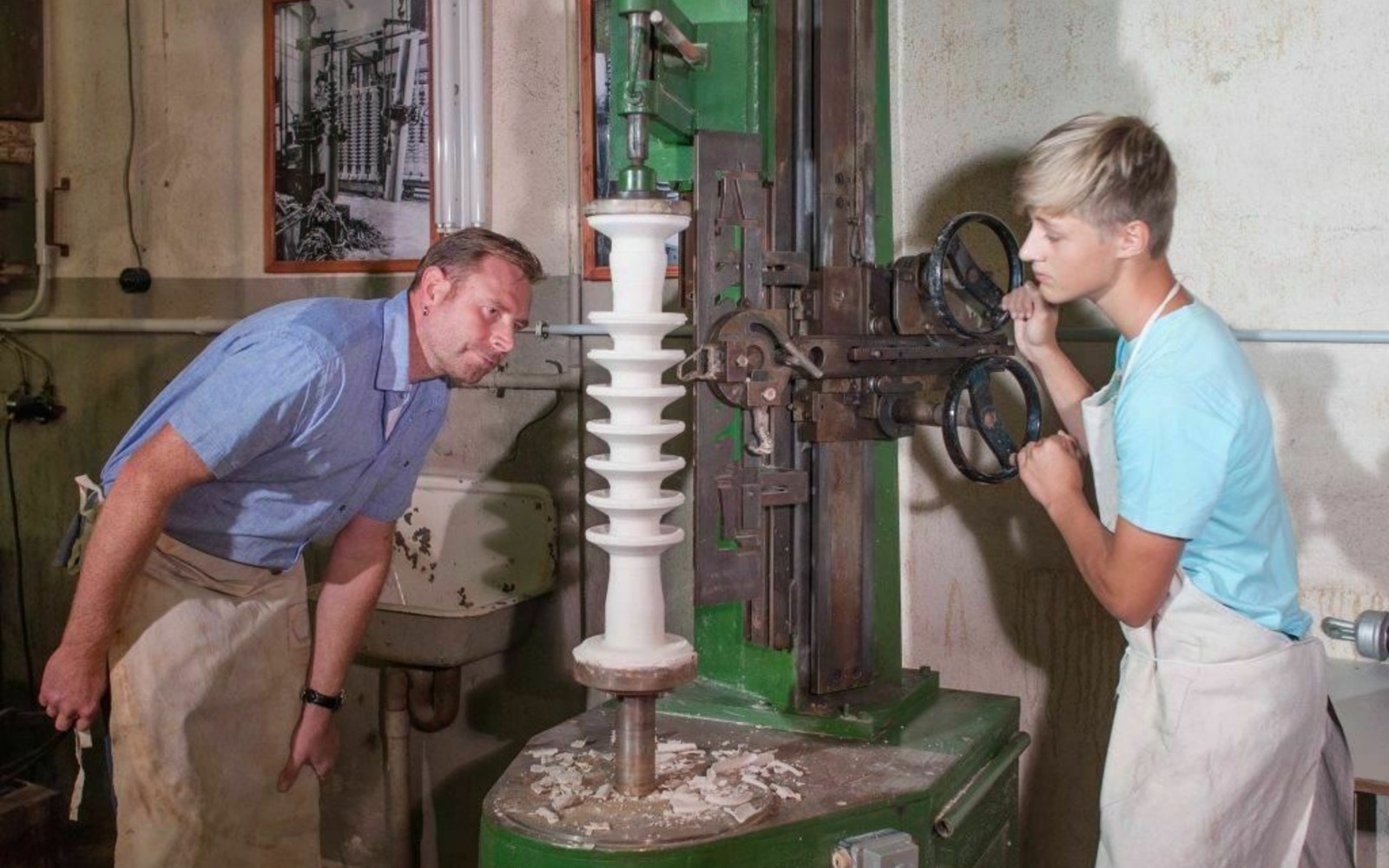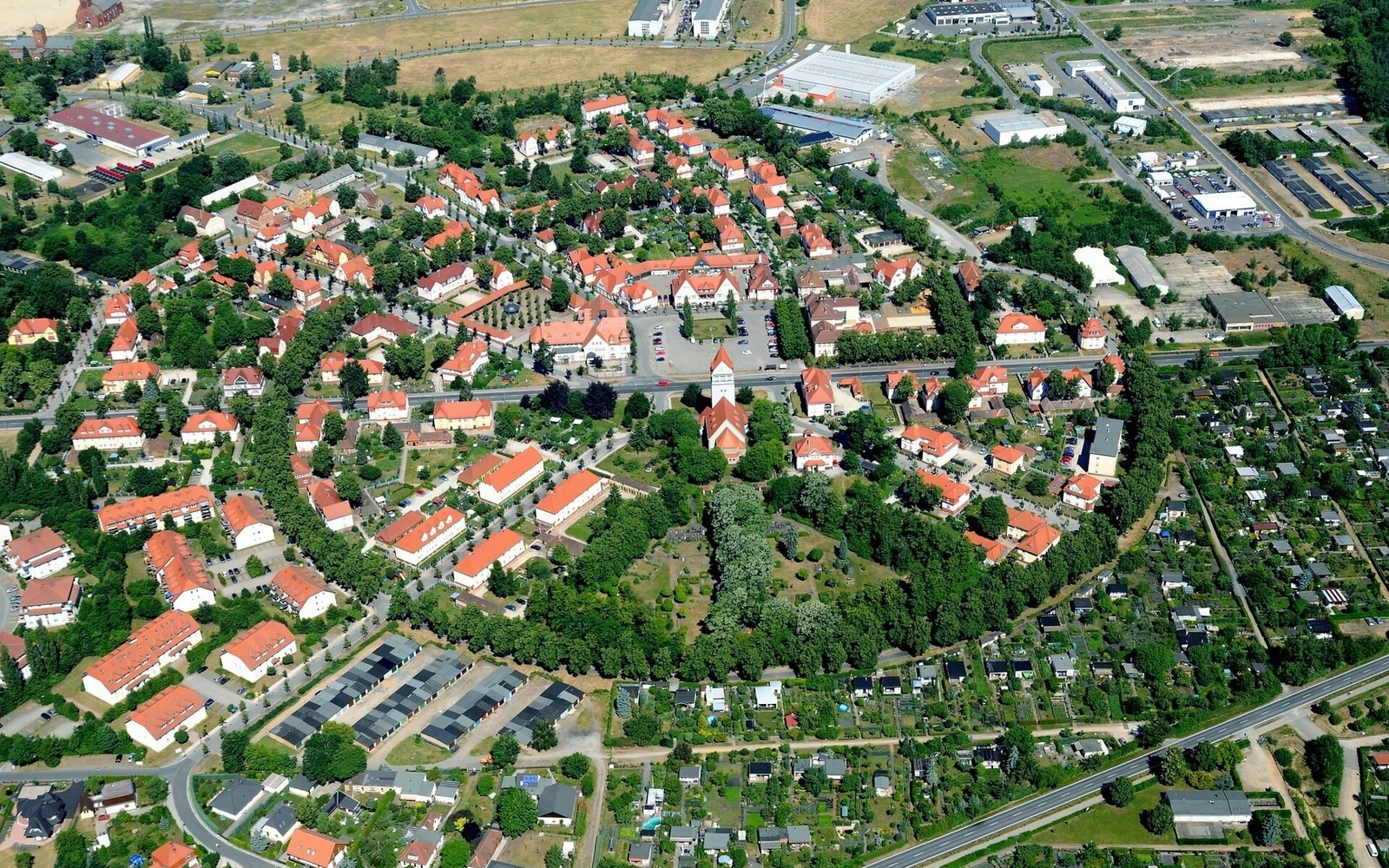 The stops along the ENERGY Route
The ENERGY Route runs from Cottbus to Bautzen and comprises nine captivating industrial sites. The F60 visitor mine can be spotted from quite a distance as its overburden conveyor bridge – a colossal steel construction that measures 80 metres in height, 200 metres in width and half a kilometre in length – appears on the horizon. The structure weighs 11,000 tonnes and was used to carry away rock and sand excavated from above the coal seams.
The Lauchhammer bio towers are another fascinating and alien-looking construction. The round chimneys, which look a bit puzzling at first sight, are the last remnants of a large coking plant that produced coke from lignite back in the mining days. In the towers, waste water produced as part of the coking process was treated using a biological process.
The IBA Terraces in Grossräschen illustrate in a powerful way how much life has changed for the people in this region over the decades. Only 20 years ago, normal civilisation seemed to end abruptly here at the edge of the Meuro open-cast mine. Today, the terrace of the visitor centre – located just above a vineyard – offers panoramic views across the glistening surface of Lake Grossräschen.
Another popular destination is Knappenrode Energy Factory, which is more than 100 years old. This was once the place where lumps of coal extracted from the mines were pressed into briquettes that weighed about a pound. Its smaller sister factory – Brikettfabrik Louise – is located in Domsdorf and was commissioned in 1882. Kraftwerk Plessa power station is another impressive industrial heritage monument and demonstrates how power was generated in the 1920s.
But Lusatia's industrial heritage is not just a story of coal. At the Margarethenhütte electroceramics museum, you get to explore the early days of electrical engineering. In Senftenberg, you can go on a pleasant stroll around Marga garden city , a workers' settlement from the late 19th century and Germany's oldest garden city. The Brandenburg State Museum of Modern Art at Dieselkraftwerk Cottbus is a highlight if you like art and architecture. It houses a substantial collection of modern and contemporary works and the building itself, part of a former diesel-fired power plant, is also very impressive and a typical example of 1920s industrial architecture.
Overview of the nine stops along the ENERGY Route
The range of tourist facilities offered at these industrial heritage sites varies widely. To provide a rough orientation, the sights have been categorised as follows:
Highlights – Tourist attractions offering a full range of services and facilities
Recommendations – Exciting sights that offer a slightly more limited range of services
Insider tips – Hidden gems; guided tours, some by arrangement only
Highlights: F60 visitor mine, IBA Terraces visitor centre, Knappenrode Energy Factory, Brandenburg State Museum of Modern Art at Dieselkraftwerk Cottbus
Recommendations: Kraftwerk Plessa power station, Louise briquette factory
Insider tips: Lauchhammer bio towers, Marga garden city, Margarethenhütte electroceramics museum
Information
Lusatian Industrial Heritage ENERGY Route
Tourismusverband Lausitzer Seenland e.V.
Am Stadthafen 2
01968 Senftenberg 
Germany
Tel: +49 (0)3573 7253 000
Email: info@energie-route-lausitz.de
Website: www.energie-route-lausitz.de