"Brikettfabrik LOUISE" Technical Monument
LOUISE is the oldest briquette factory in Europe and a fascinating technical monument. The steam generators were fired for the first time in 1882 to set the steam engines of the briquette presses in motion. Since then, the factory ran almost without interruption until November 1991 and delivered briquettes to Berlin for heating apartment blocks.
Anyone who enters the factory is transported into a bygone era in which industry and culture, mechanical engineering and art were not so far removed from each other. The premises and the machines are preserved in their original form. In fact, up to fourteen machines can be set in motion during the factory tours.
A special event is the "Steam Time", a demonstration of the historic briquette press in a real steam operation. It takes place on the first Sunday of July and on other selected dates. Visitors can enjoy afternoon coffee and LOUISE cake in the shape of a briquette directly in the Bergmannsvesper canteen in the huge mine building.
The "Brikettfabrik LOUISE" briquette factory is located on the "Prince Pueckler" Cycle Path and the "Kohle-Wind & Wasser-Tour" (Coal, Wind & Water Tour) Cycle Path. The "Entdecker-Tour Nr. 5" (Discovery Tour No. 5) on the administrative district's website includes a suggested tour around the briquette factory.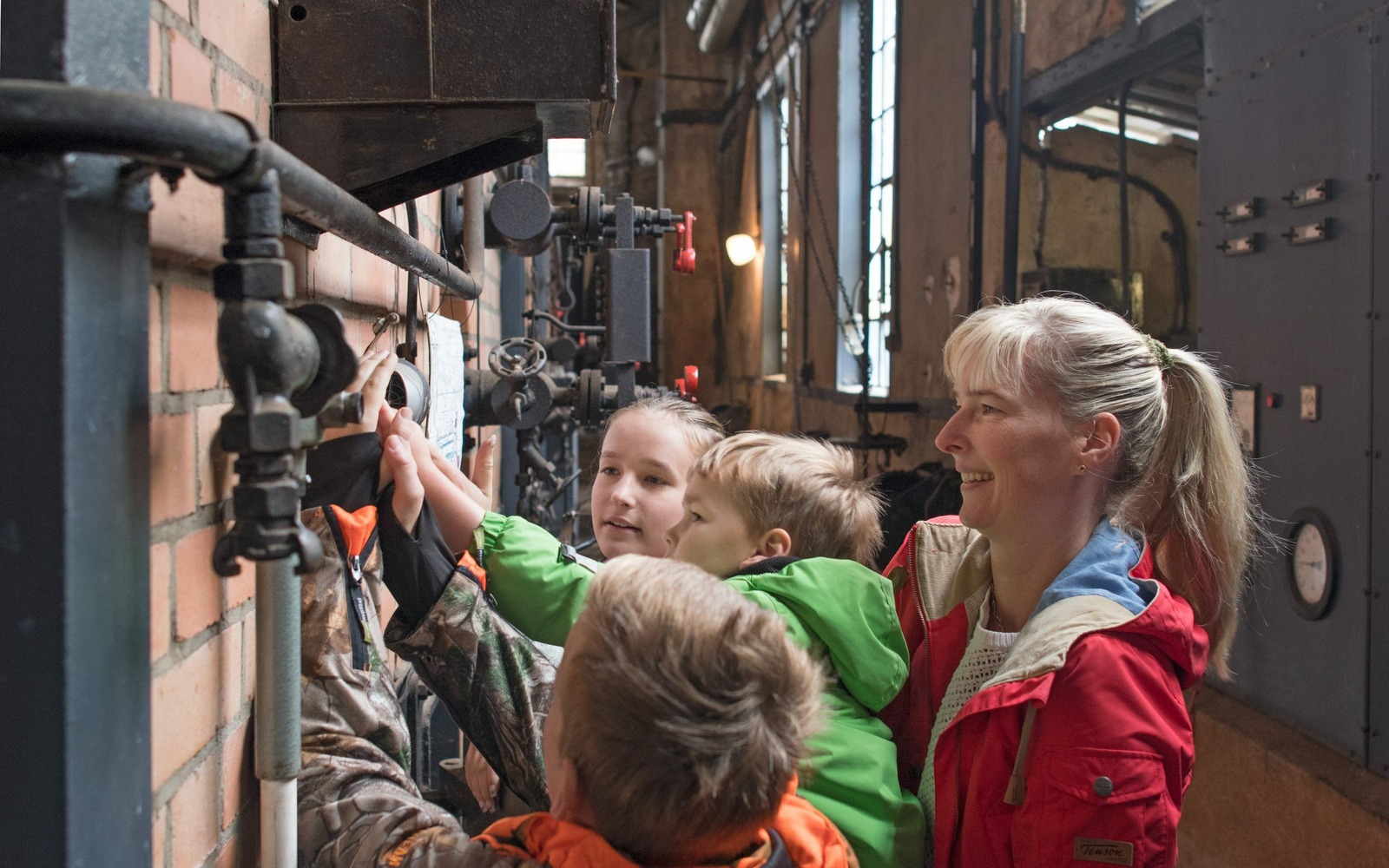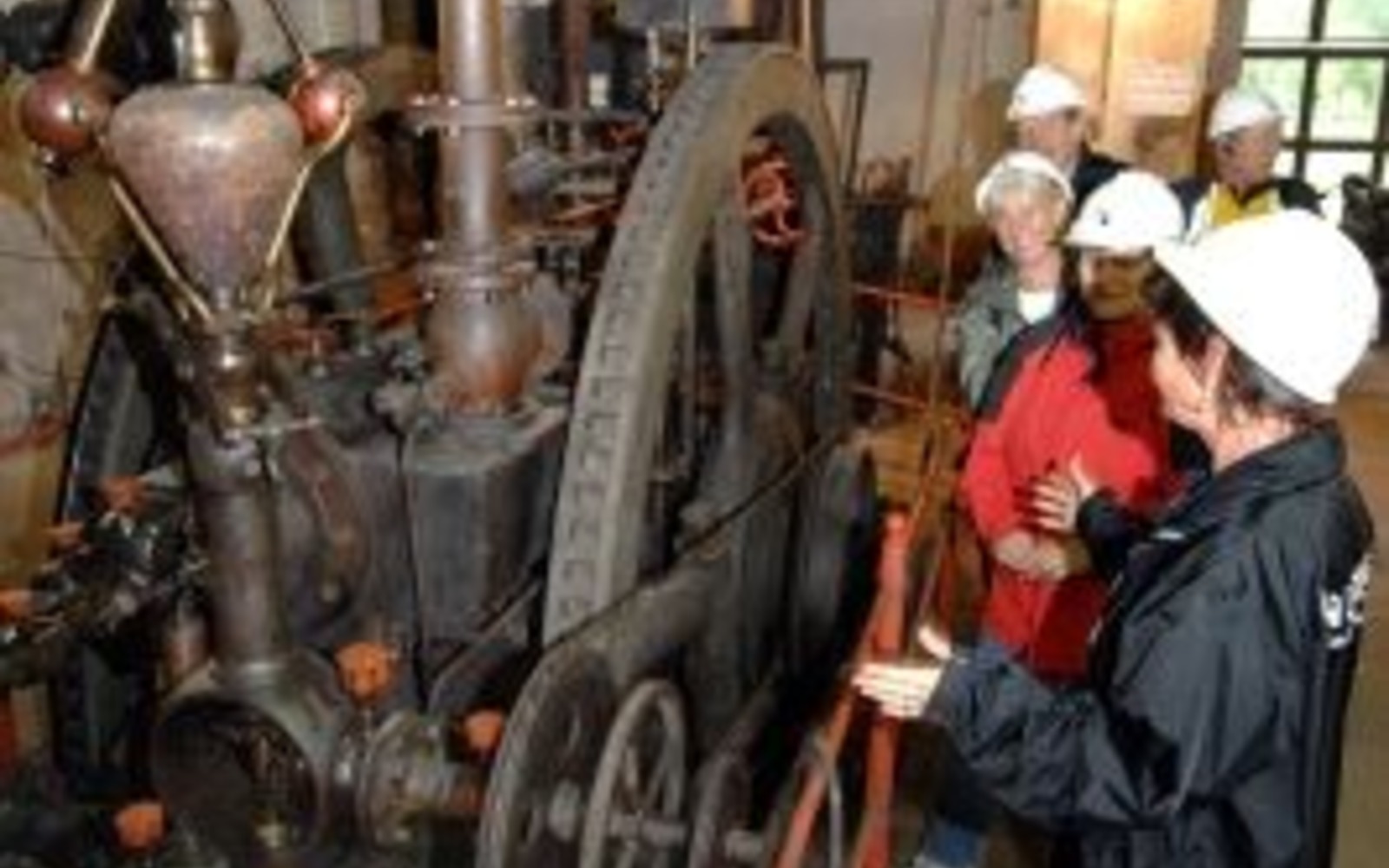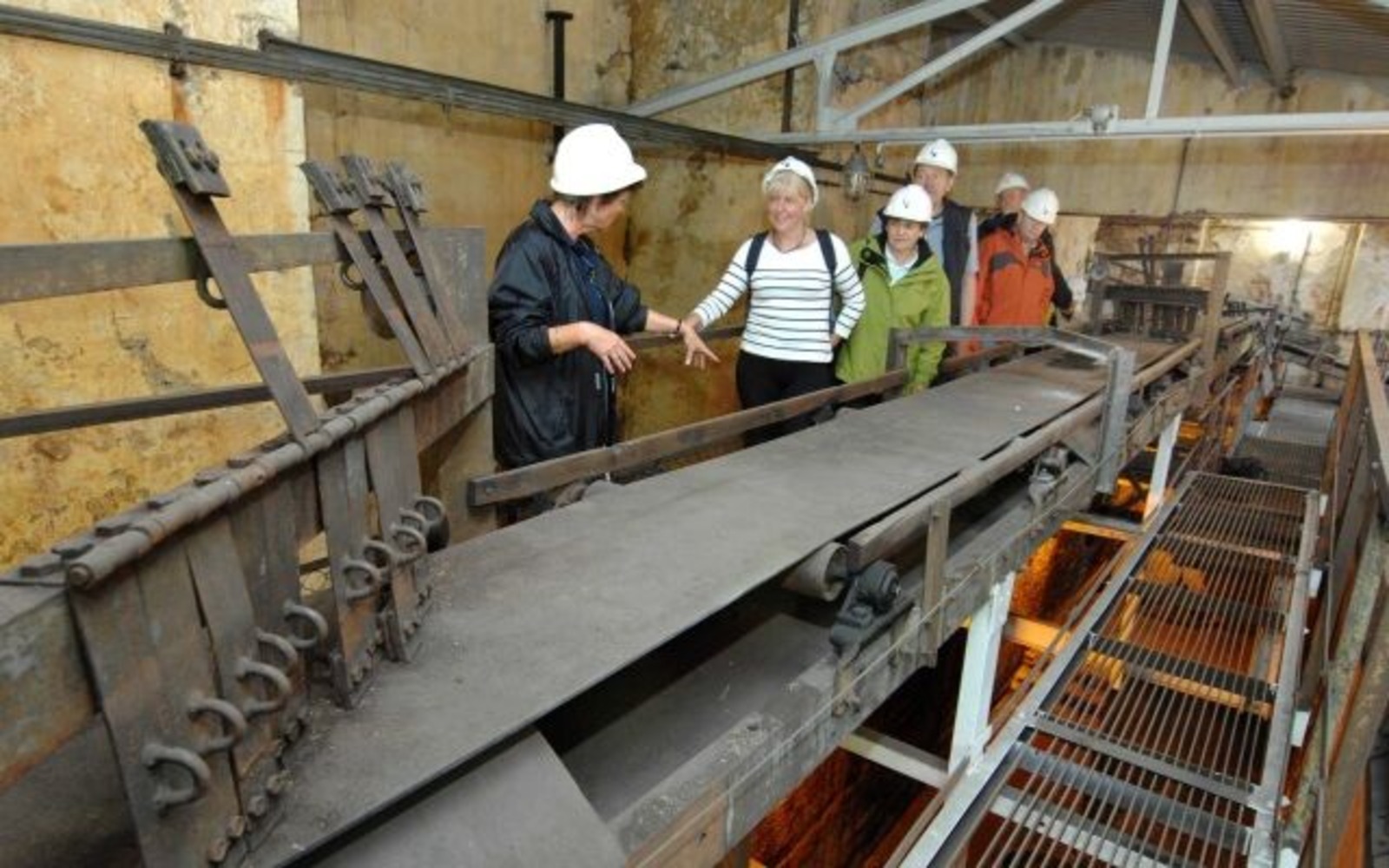 Opening times
Tour times from March to October 10:30 a.m., 12 p.m., 2 p.m. and 4 p.m., Tuesday and Wednesday by arrangement, 10:30 a.m., 12 p.m. and 2 p.m.
Just closed
10:00 — 16:00 Time
01.04. to 31.10.
Prices
8,50 EUR
adults
Guided tour approx. 90 min., stay in the exhibition open
15,00 EUR
family
2 adults, 1 children
3,00 EUR
children
aged from 6 to 16 years
Accessibility
Information for guests with mobility impairments

Information for guests with learning difficulties / "mental handicap"

Information for guests with sensory impairments
Certificates
ServiceQuality Germany Level 1
Address
Technisches Denkmal "Brikettfabrik LOUISE"
Louise 111
04924 Domsdorf
Diese Karte kann nicht von Google Maps geladen werden, da Sie in den Datenschutz- und Cookie-Einstellungen externen Inhalten nicht zugestimmt haben.