Lake Grossräschen
Lake Grossräschen is one of ten lakes at the heart of the Lusatian Lakeland that will eventually be linked by canals. Development of the lake's tourism infrastructure has been going on for a few years now, resulting in the IBA Terraces and the Seehotel. Lake Grossräschen was created through flooding from 2007 to 2019. The IBA Terraces, a recipient of the Brandenburg prize for architecture, offer panoramic views of the lake, the marina and the pier. Grossräschen marina was built when the area was still above the water level. Future visitors can expect to find around 130 boat moorings, a harbour promenade and all key water sport services. Boat trips coming soon. The Ilse Canal between Lake Grossräschen and neighbouring Lake Sedlitz was completed in 2014. However, it will only become navigable as a waterway when Lake Sedlitz has also reached its target water level. Part of the canal is a tunnel that will allow ships to pass underneath several roads and railway tracks. A tunnel for pedestrians and cyclists runs parallel to it on land and is free to use.
Lake Grossräschen was created by flooding the former Meuro open-cast mine.
Facts and figures
Size of the lake: 820 ha
Max. depth: 55 metres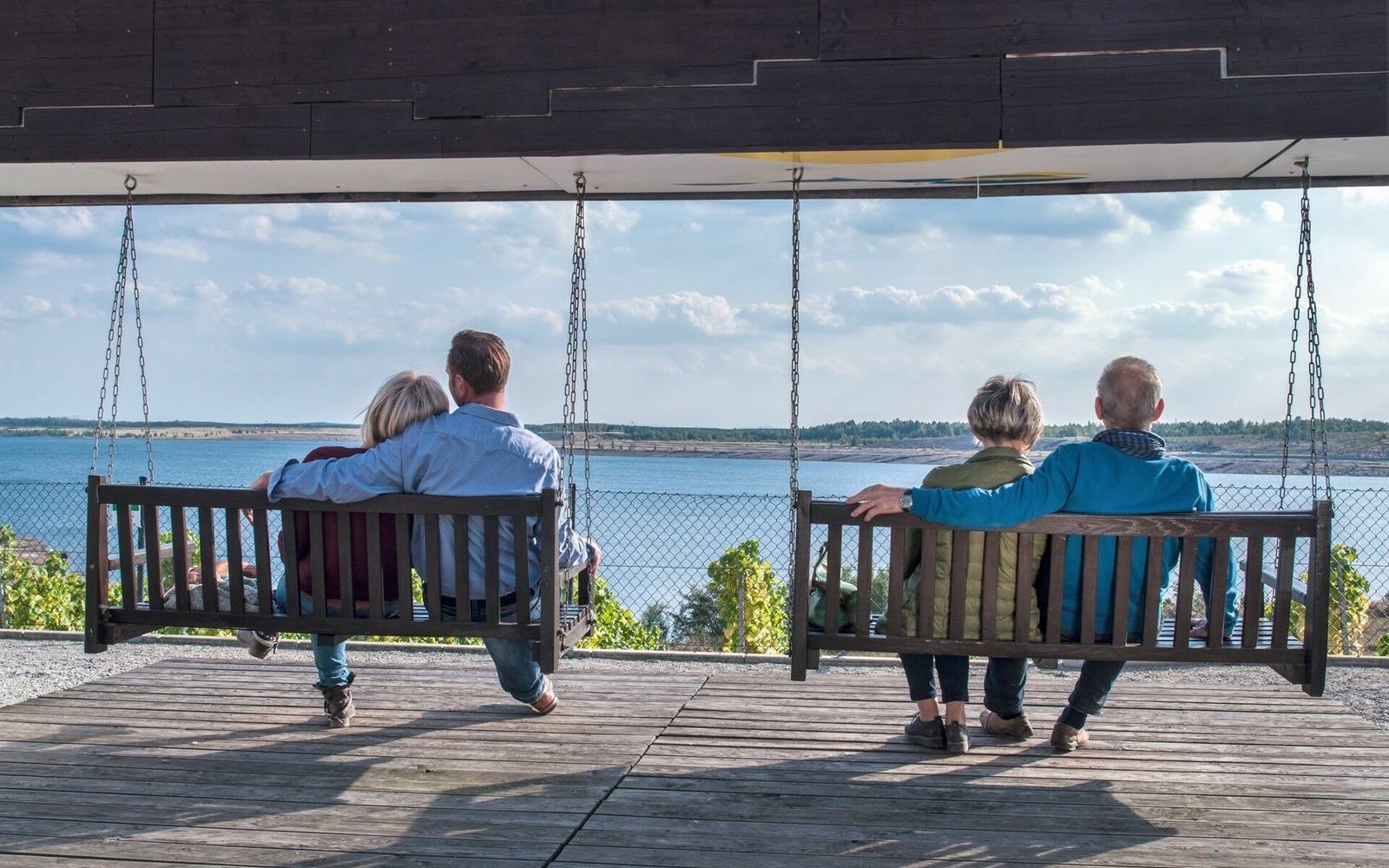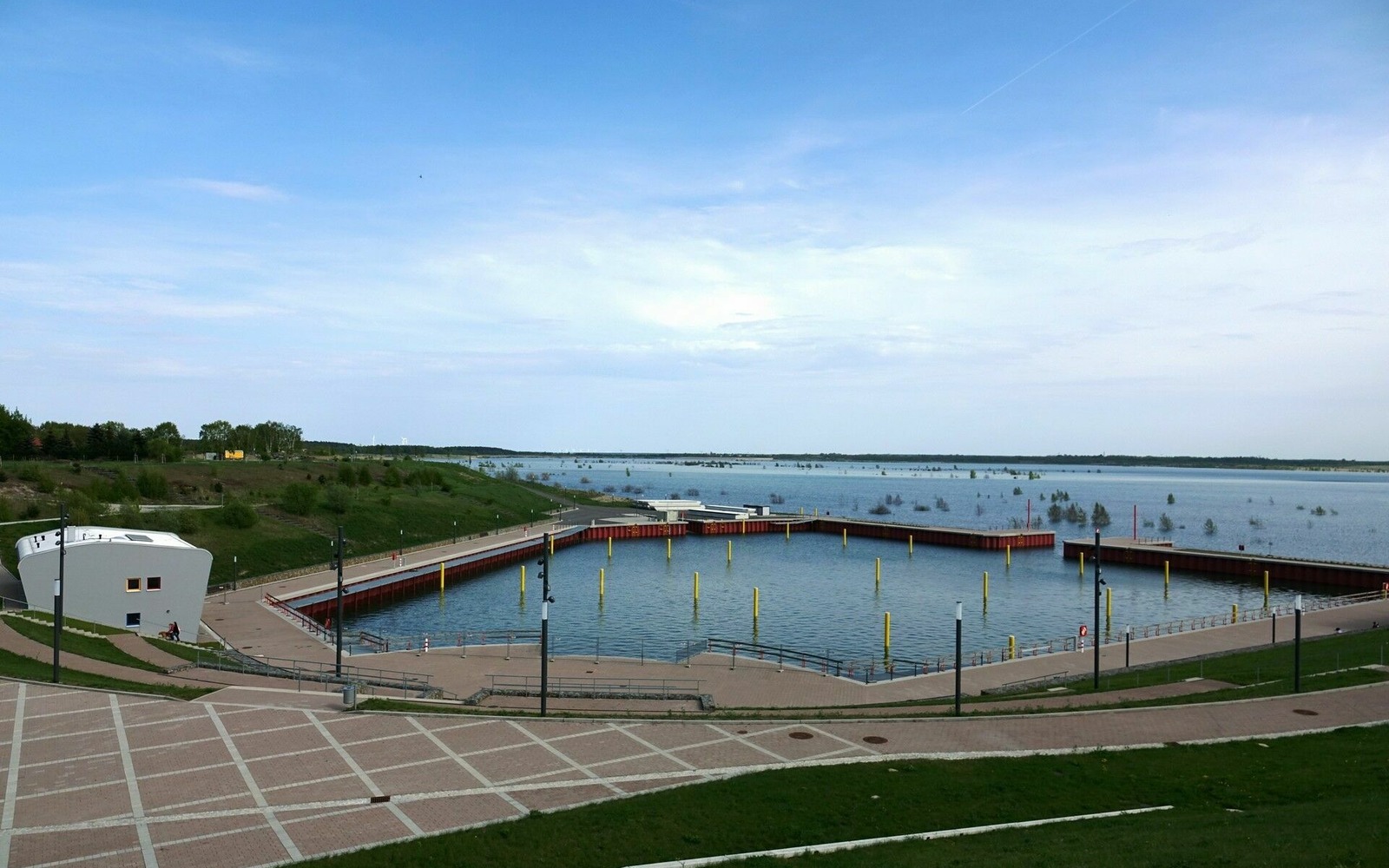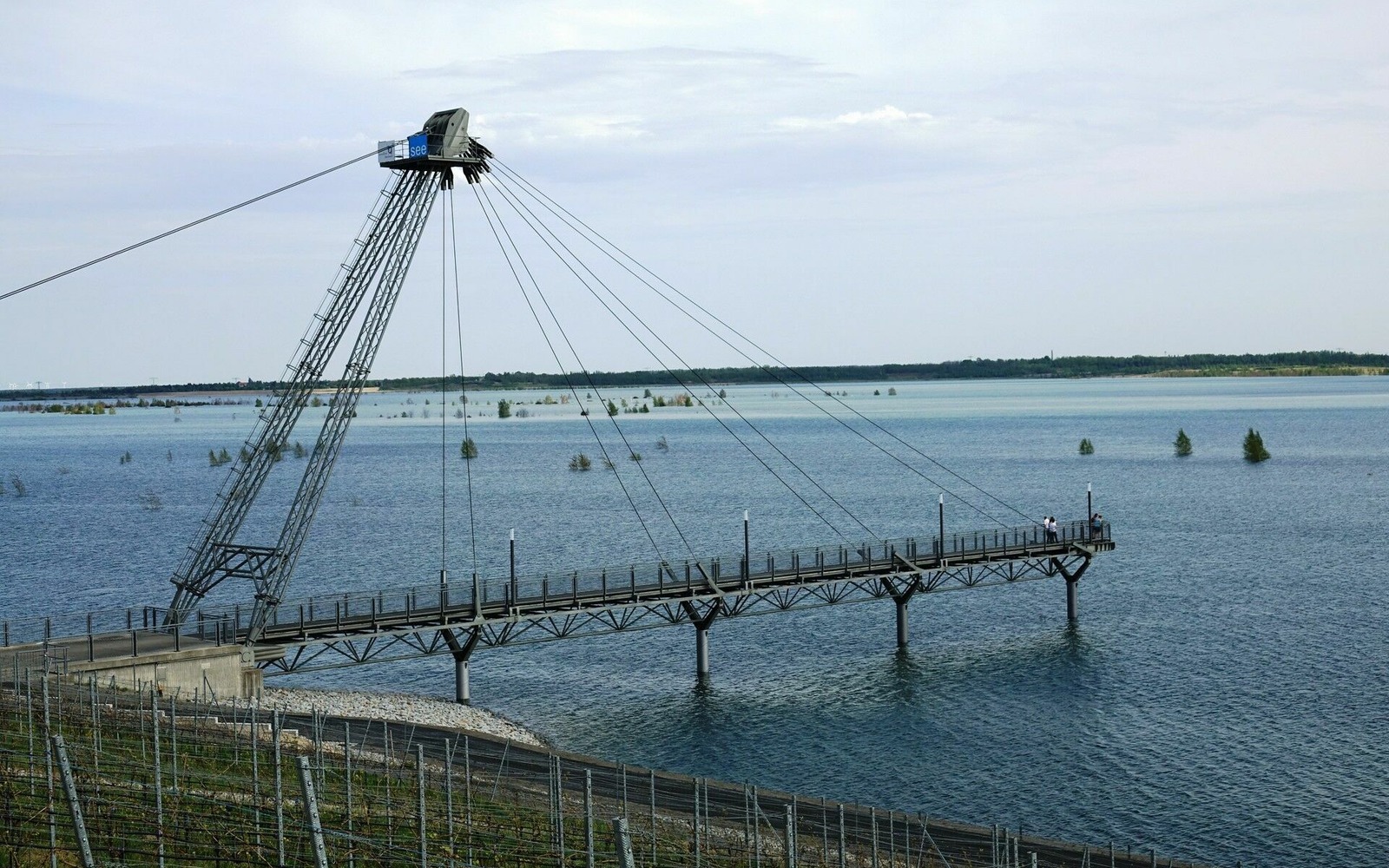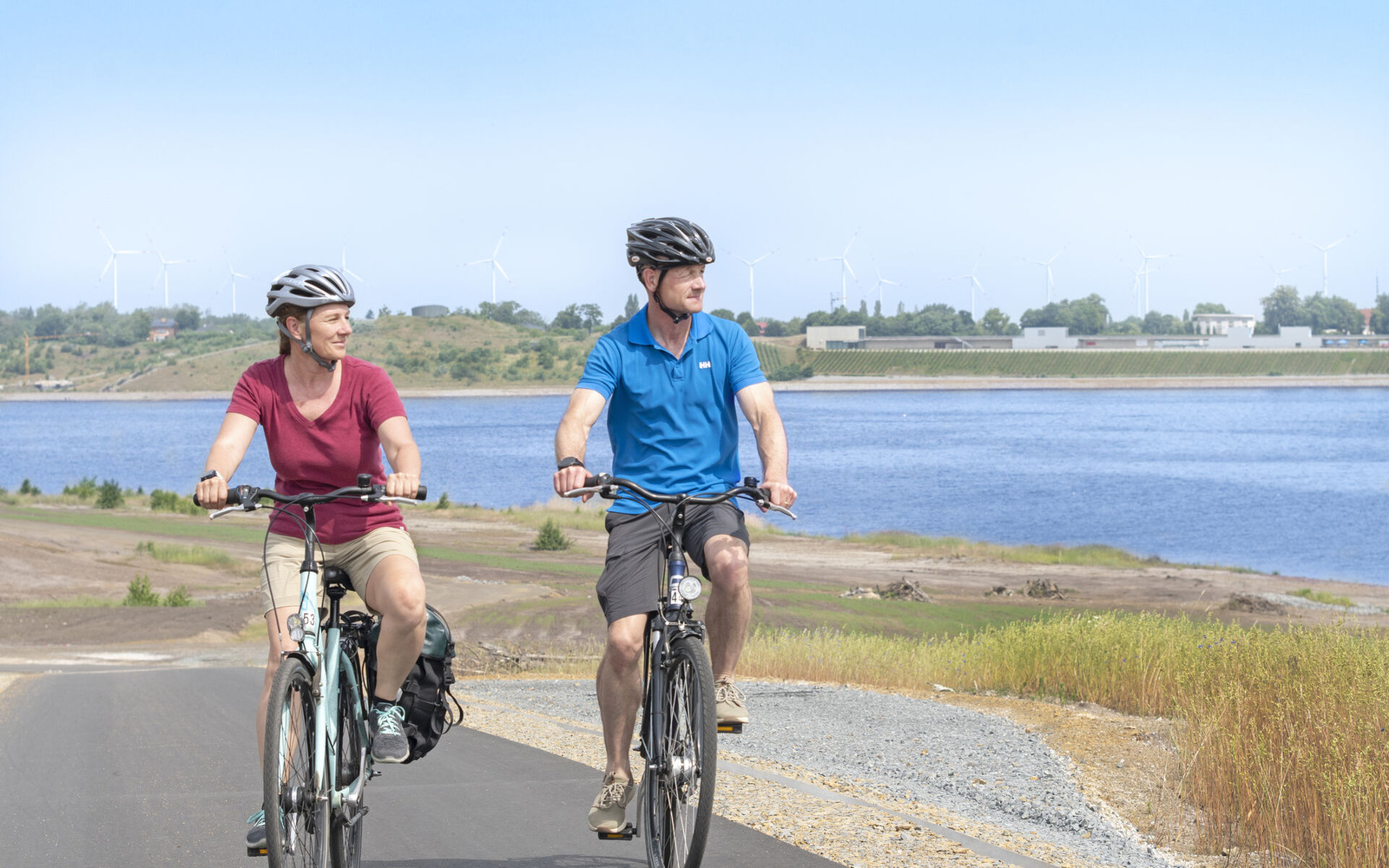 Harbours and marinas
Grossräschen marina, scheduled to open in 2020
Service information
Parking and sanitary facilities are available at Grossräschen marina
Leisure facilities and activities
Boat trips on Lake Grossräschen in the Wilde Ilse
Playground at the marina
IBA Terraces visitor centre with exhibition
Victoriahöhe viewing point
Avenue of Stones for walking
Guided tour of the IBA Terraces and marina
Bicycle hire at the IBA Terraces
Tours and tastings at the vineyard below the IBA Terraces
Guided tours by coach, road train or bicycle from the IBA Terraces
Museum of Art Fakes at Seehotel Grossräschen
Food and drink around Lake Grossräschen
Diese Karte kann nicht von Google Maps geladen werden, da Sie in den Datenschutz- und Cookie-Einstellungen externen Inhalten nicht zugestimmt haben.