Lake Geierswalde
Lake Geierswalde is located at the heart of the evolving network of lakes. It is already linked to Lake Senftenberg by the navigable Koschen Canal. Lake Geierswalde offers a wide range of water sports. The excellent wind conditions here are no longer just an insider's tip, which means the lake is becoming increasingly popular with windsurfers, kitesurfers and sailing enthusiasts. Holidaymakers can also take to the water in motorboats or even in round barbecue boats. There are specially designated areas for waterskiing and wakeboarding, with motorboat towing. At the swimming beach, holidaymakers can splash about in the water to their hearts' content, hire pedalos or glide across the lake on a stand-up paddle board. The lake's floating holiday homes are one of its signature features and make for unforgettable holidays. The Lusatian Lakeland Water Sports Association (1. Wassersportverein Lausitzer Seenland e.V.) is currently building a sailing and inclusion centre on the southern embankment of Lake Geierswalde. The Barbara Canal, a navigable connection to Lake Partwitz, opened in 2019. There are plans to develop additional tourism infrastructure and facilities in the Koschendamm area on the eastern shore.
The 16km loop trail around the lake is used by cyclists, in-line skaters and runners.
Lake Geierswalde was created by flooding the former Koschen lignite mine, a process which was completed in 2013. The lake has been accessible for leisure purposes since 2003.
Facts and figures
Size of the lake: 653 ha
Max. depth: 34 metres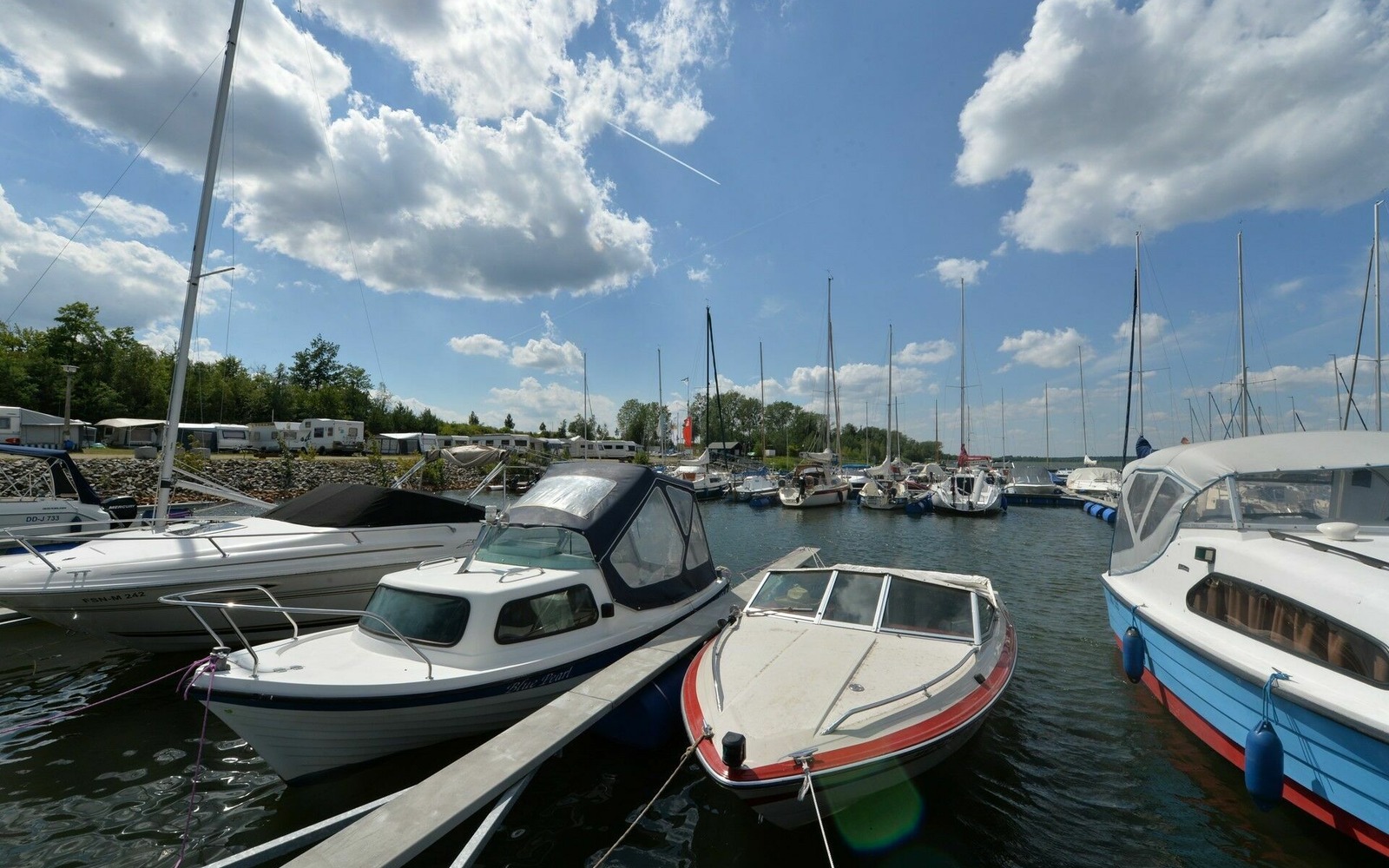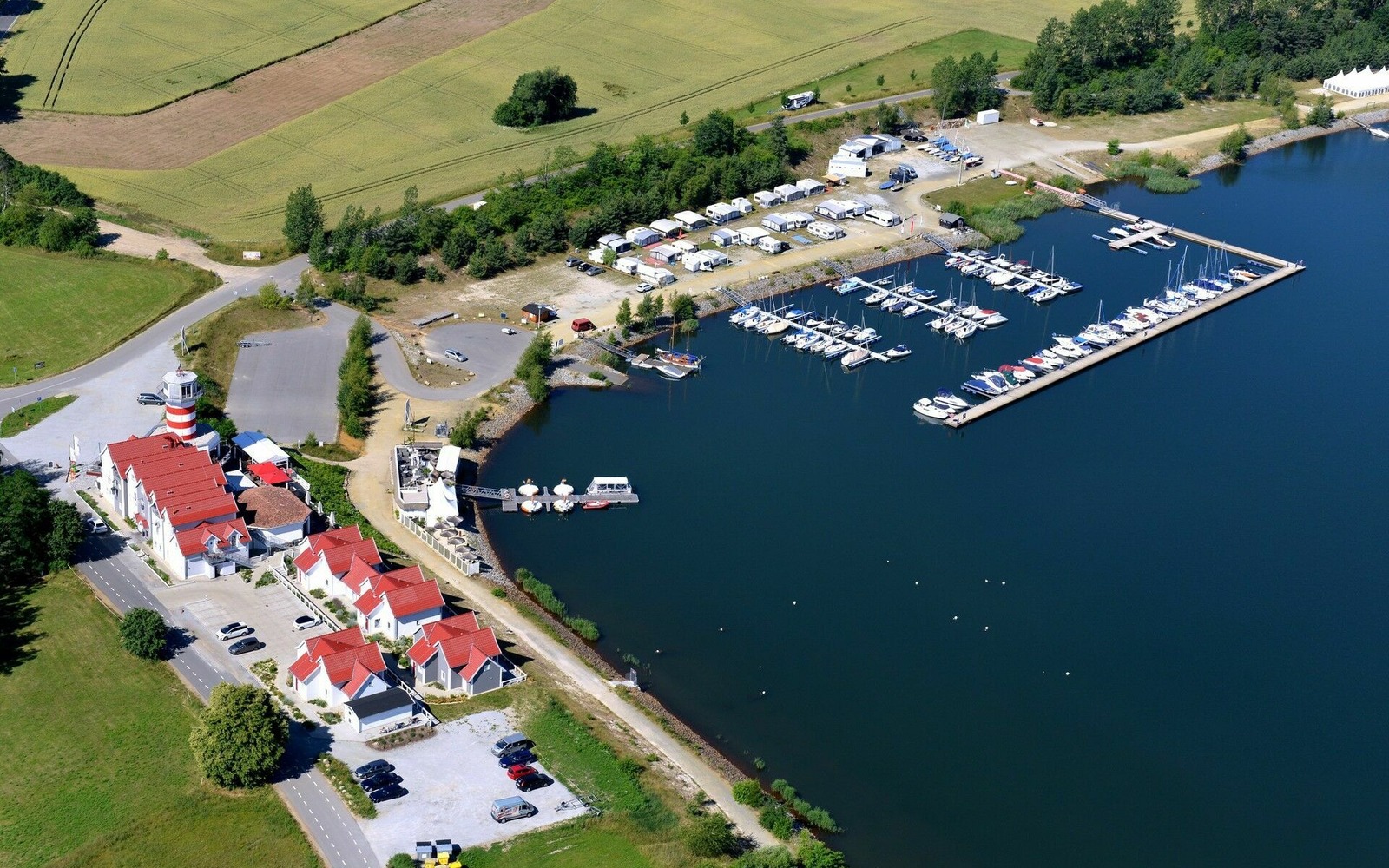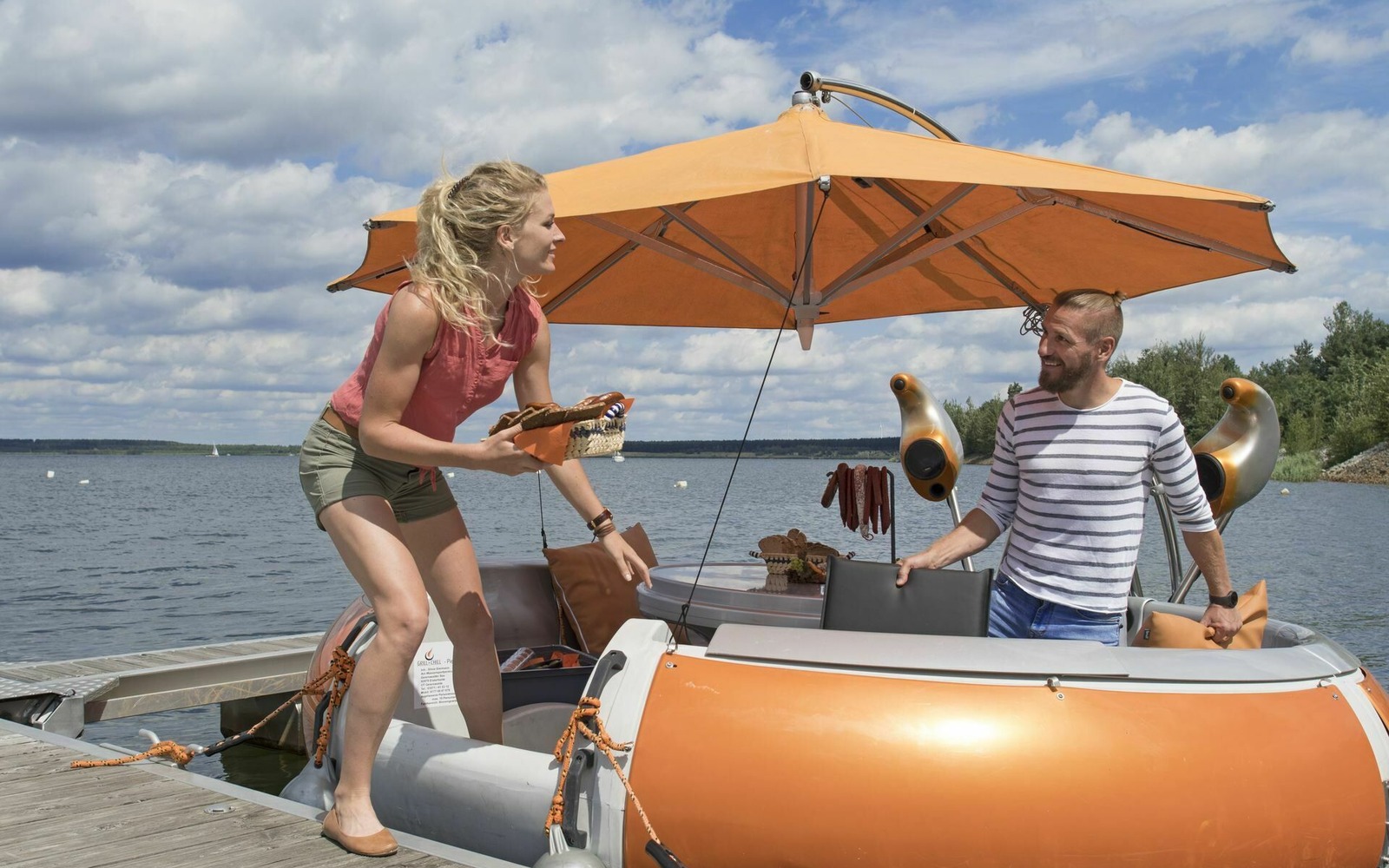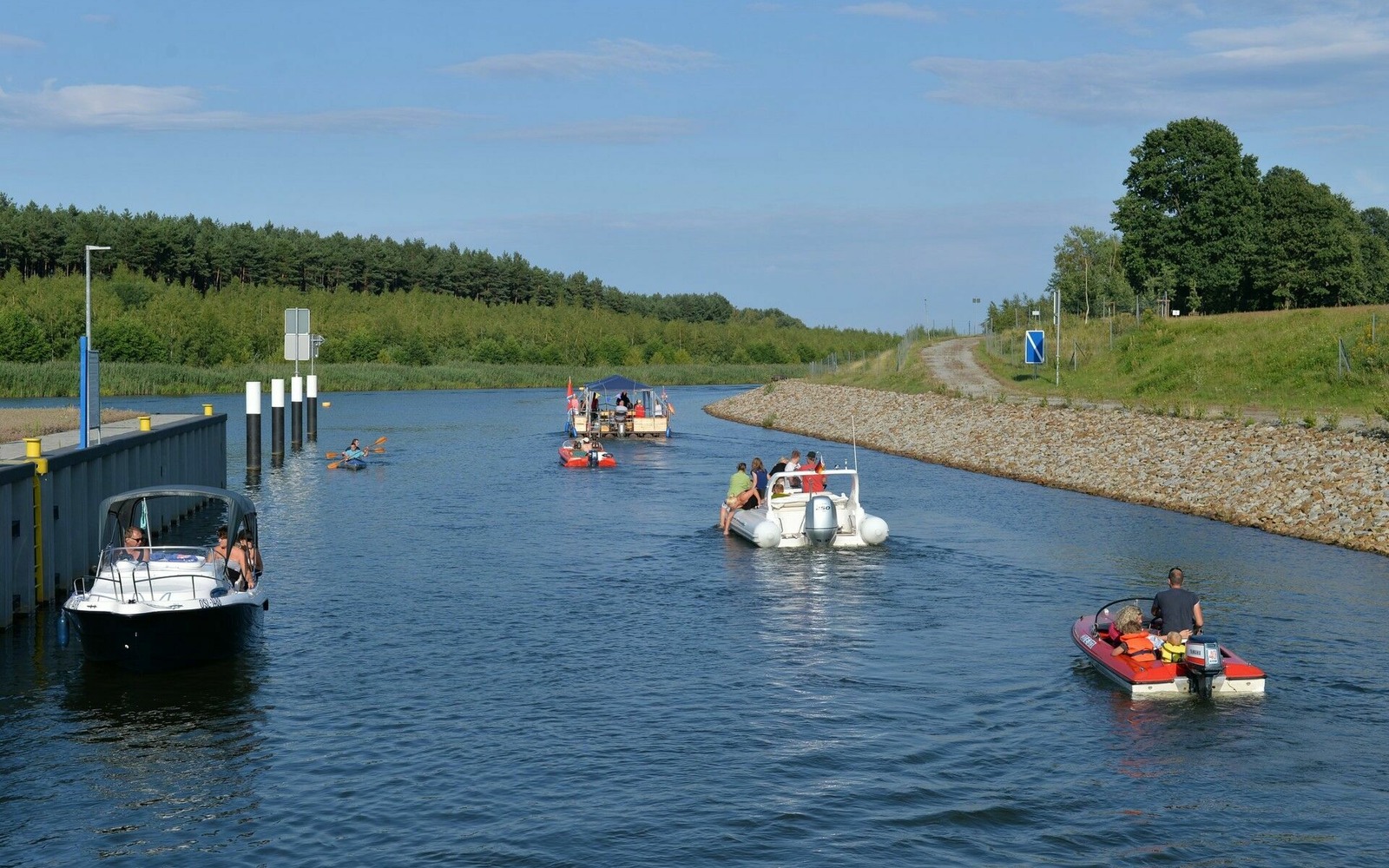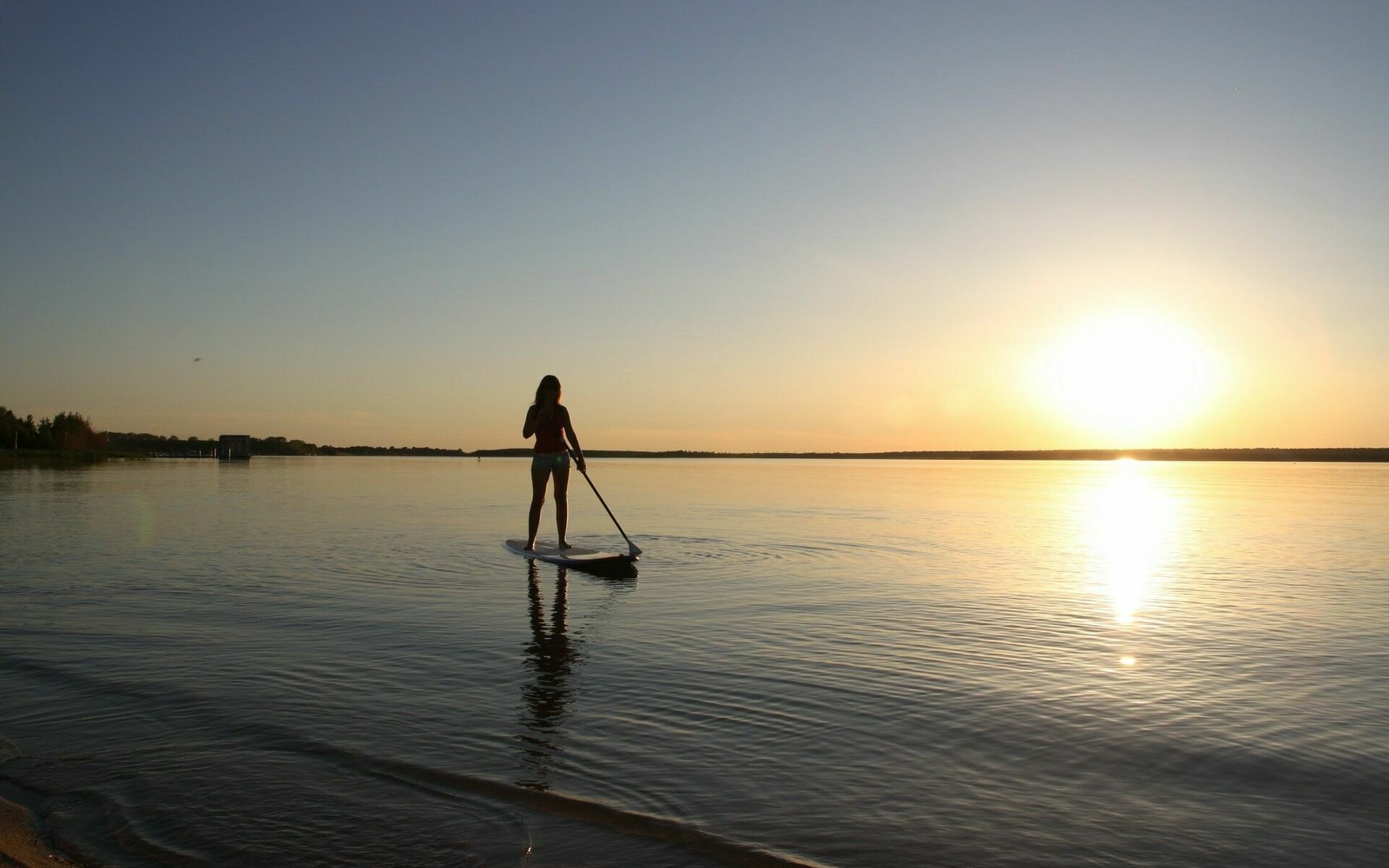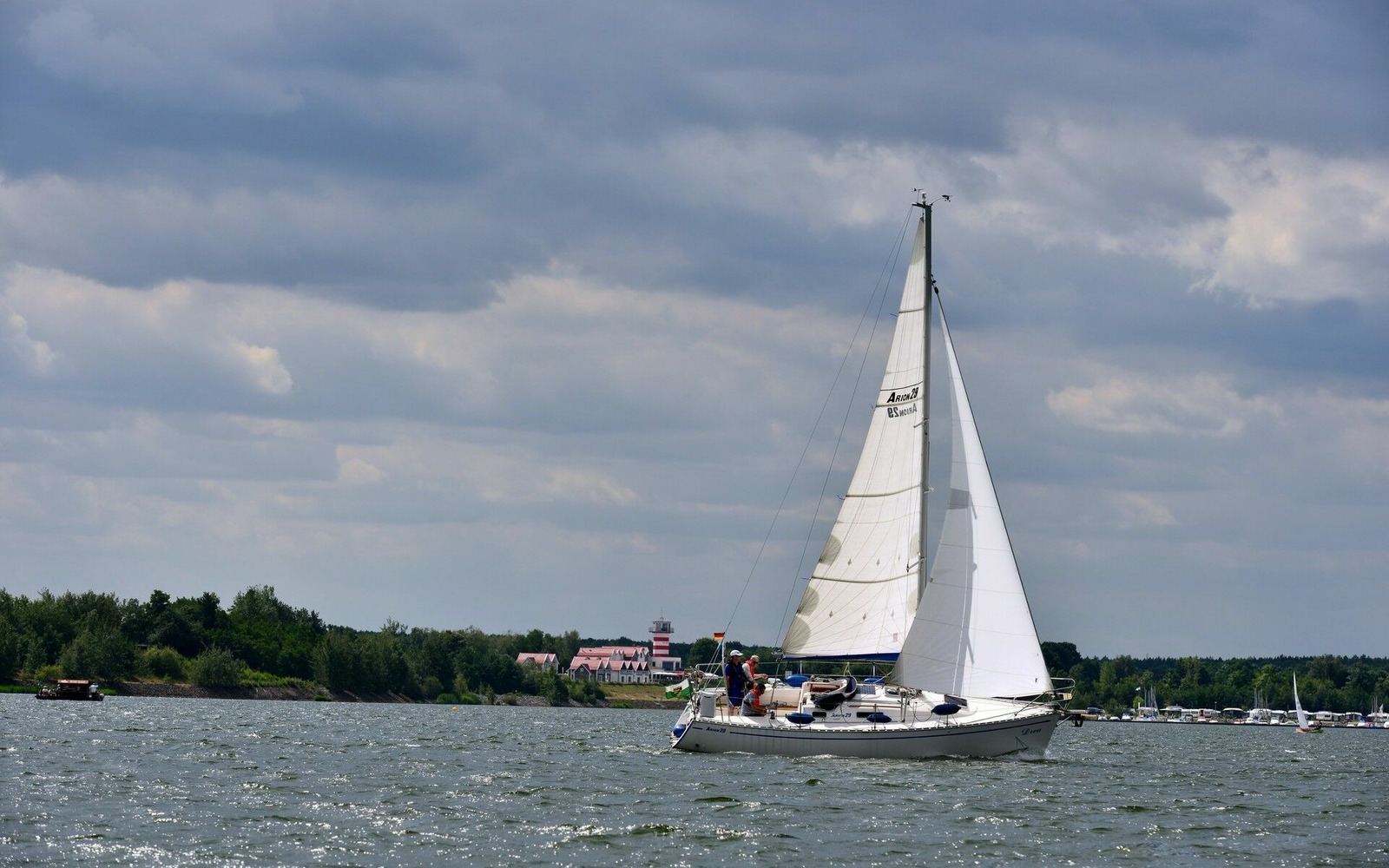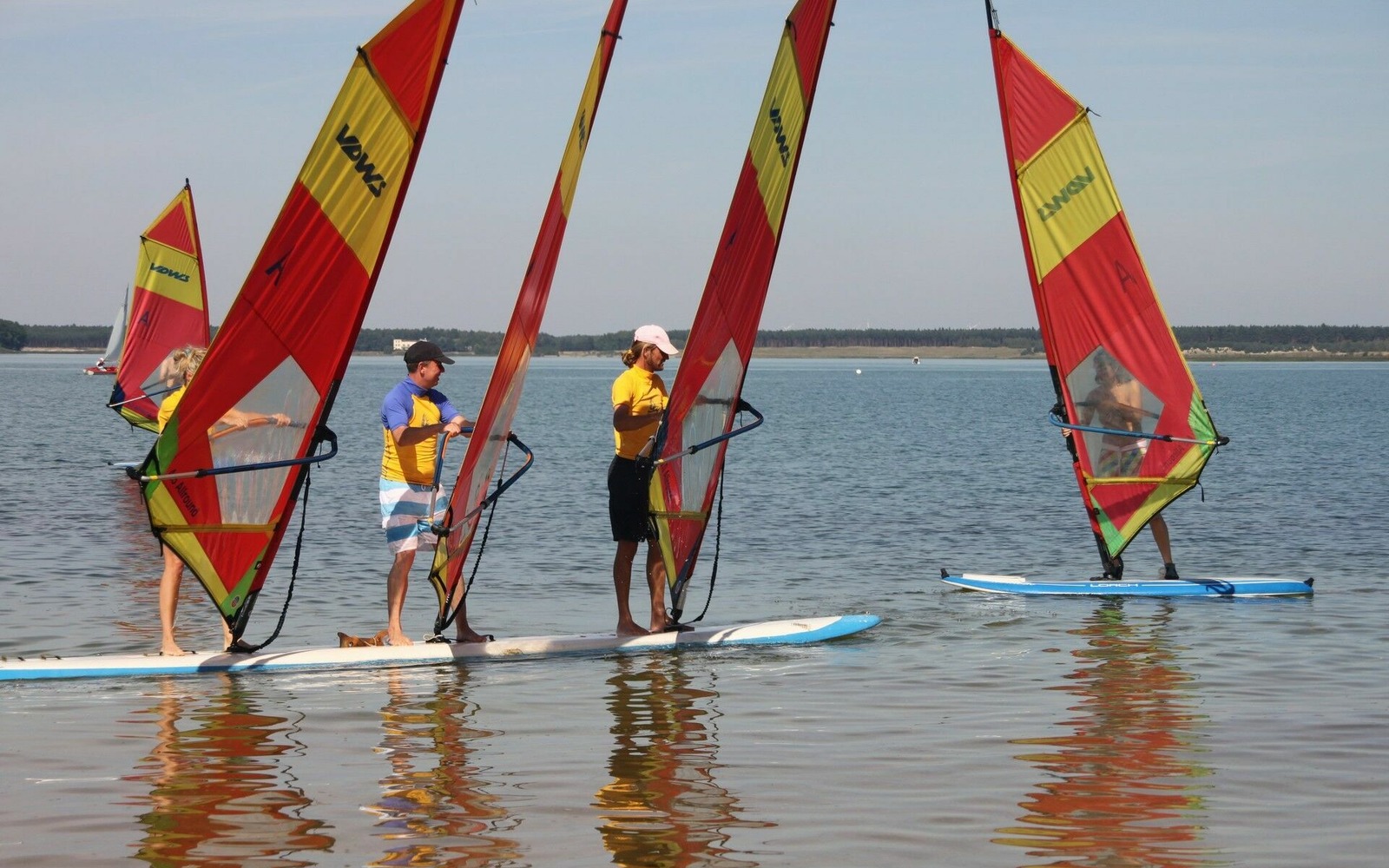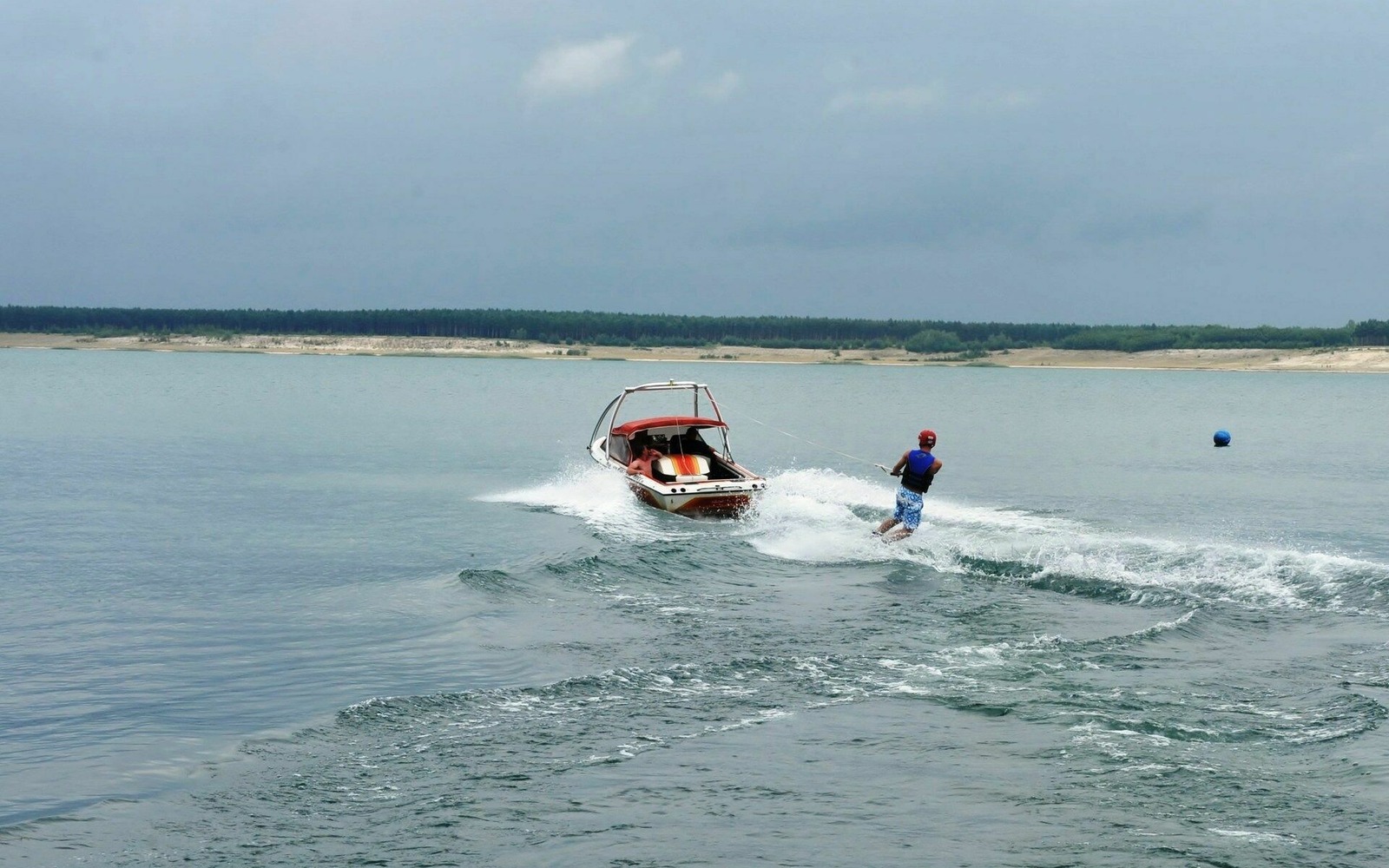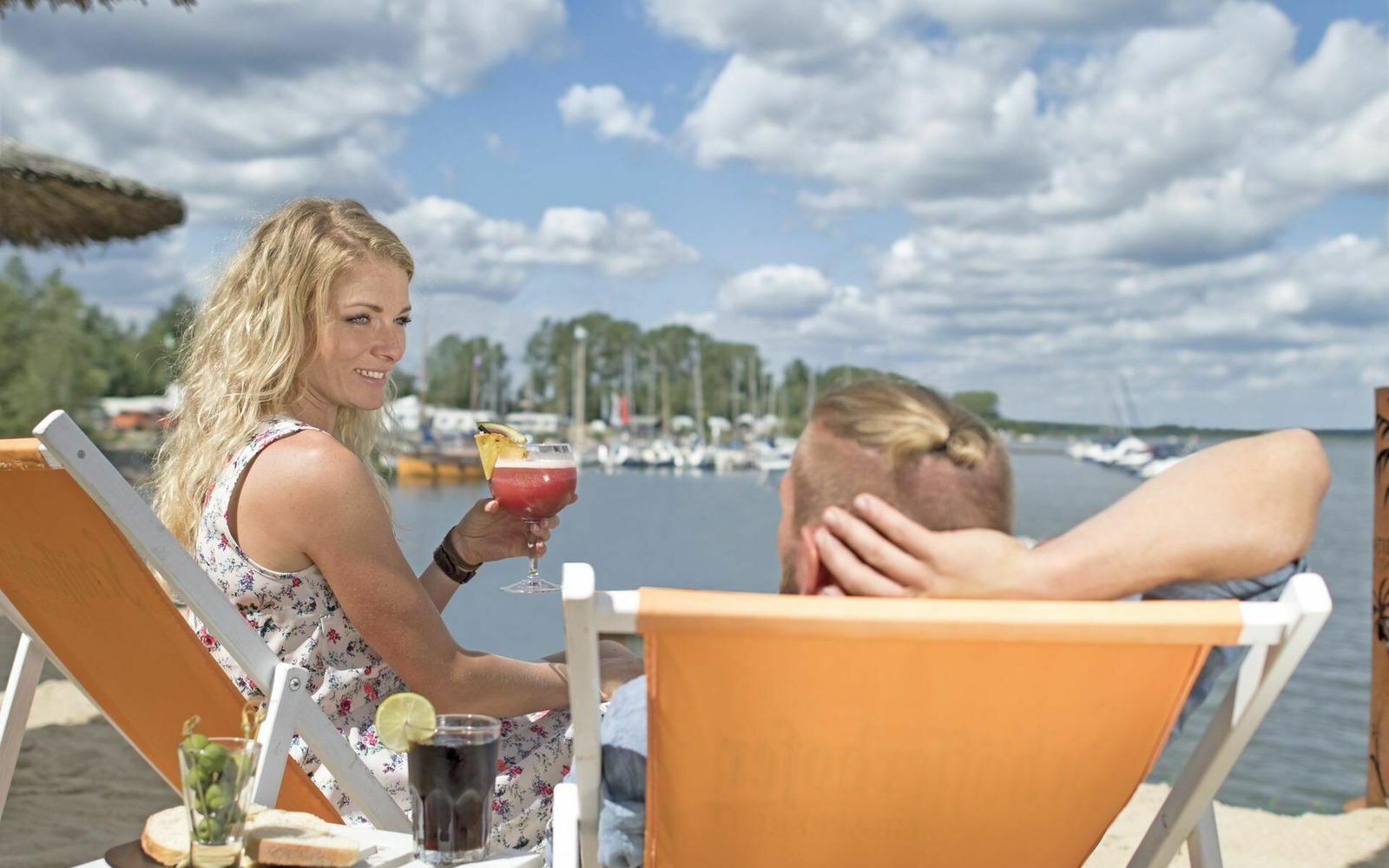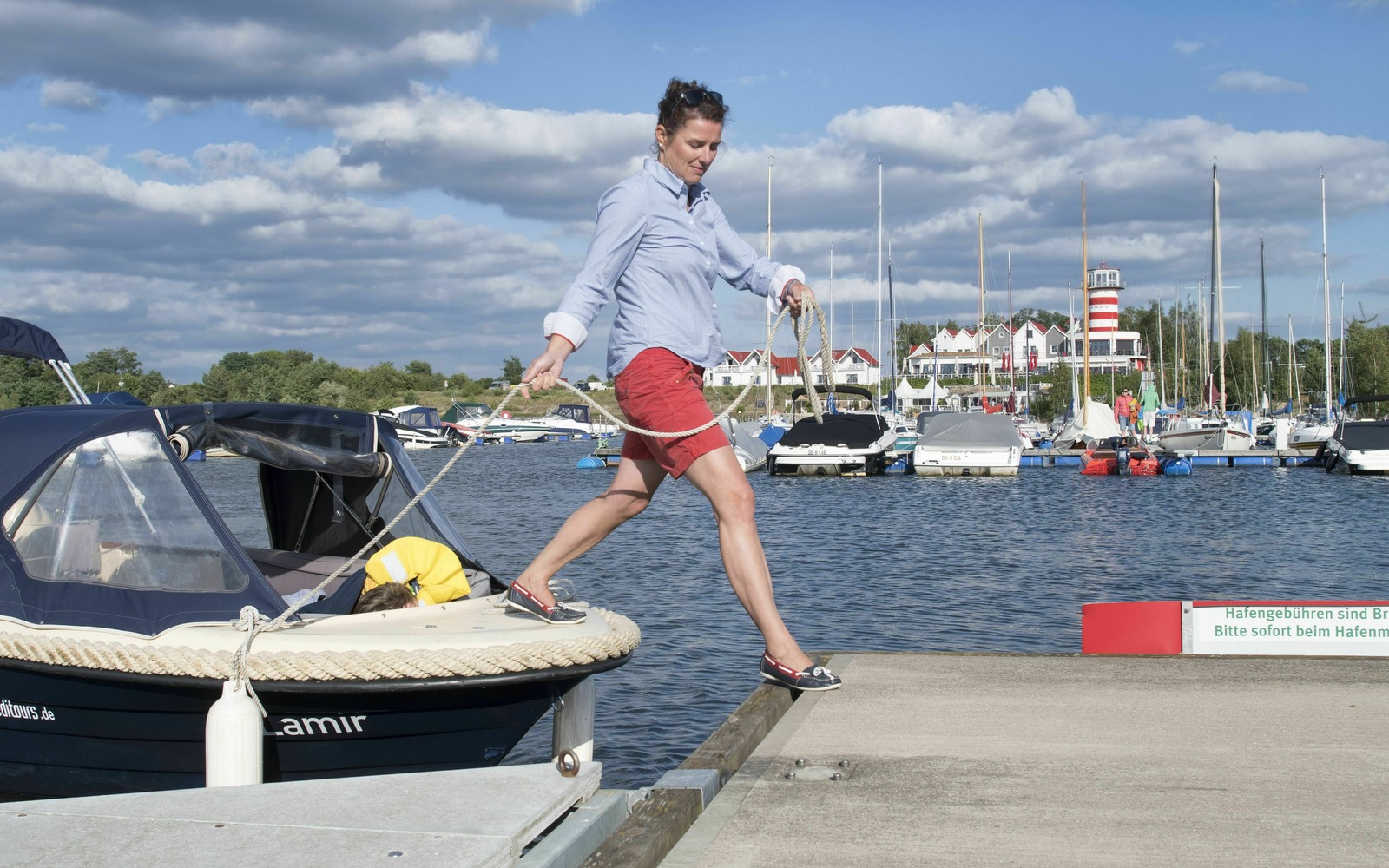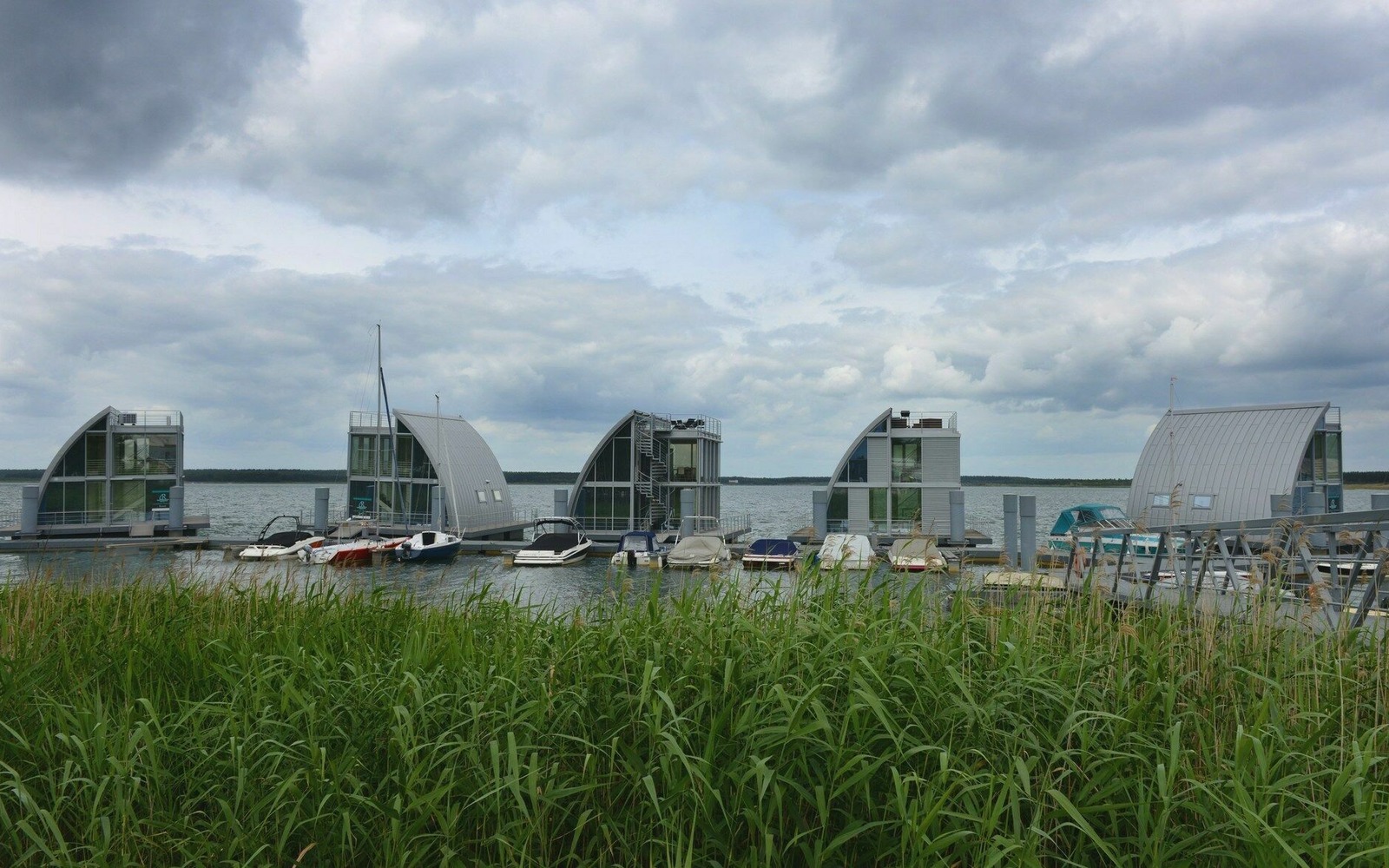 Water sports
Swimming, kitesurfing, motorboating, canoeing, stand-up paddle boarding (SUP), windsurfing, sailing, pedal boating, wakeboarding, waterskiing
Water tourism activities permitted between 1 April and 31 October.
Swimming
The swimming beach at Lake Geierswalde is located next to the marina. The bathing water quality in Lake Geierswalde has been certified as excellent (in 2018, based on EU bathing water quality standards). During the season, the swimming beach is supervised at weekends and on public holidays.
Water sports providers
Wassersport-Renner: boat hire, windsurfing and sailing lessons
CruiserCraft motorboat hire
boote 1.de motorboat hire
grill&chill Pier 1 barbecue boat hire
Wake and more
Event and training ship, SeaBreeze Entertainment Group
Reederei Löwa passenger cruises
Lusatian Lakeland Water Sports Association (1. Wassersportverein Lausitzer Seenland e.V.)
Harbours and marinas
On the southern shore of Lake Geierswalde is a water touring rest area operated by the Lusatian Lakeland Water Sports Association that offers moorings and a slipway. Harbour master: tel +49 (0)160 9507 1133
Service information
Sanitary facilities at the water touring rest area, and at the beach during the season
Parking at the swimming beach and at the water touring rest area
Wicker beach chair hire on the beach
Leisure facilities and activities
Beach volleyball court next to the swimming beach
16km asphalt loop trail around the lake, suitable for cycling, in-line skating and running
Food and drink around Lake Geierswalde
Several snack bars at the swimming beach, e.g. beach bars and restaurants operated by Wassersport Renner or Sun & Fun
Restaurant at the Leuchtturm Hotel
grill&chill Pier 1
Diese Karte kann nicht von Google Maps geladen werden, da Sie in den Datenschutz- und Cookie-Einstellungen externen Inhalten nicht zugestimmt haben.