Lake Dreiweibern
With two wide beaches for swimming, Lake Dreiweibern is a great place for all lovers of water and sun. On the northern shore, campers can park their motorhomes right on the lakefront and enjoy uninterrupted views of the water. On the beach in Lohsa, a glass pyramid building contains a café and restaurant and there is also a play area for children. The 8km loop trail around the lake is used by cyclists, in-line skaters and runners.
Lake Dreiweibern was created by flooding the former Werminghoff III lignite mine. This process was completed in 2002 and the lake was approved for public use in 2005.
Facts and figures
Size of the lake: 294 ha
Max. depth: 37 metres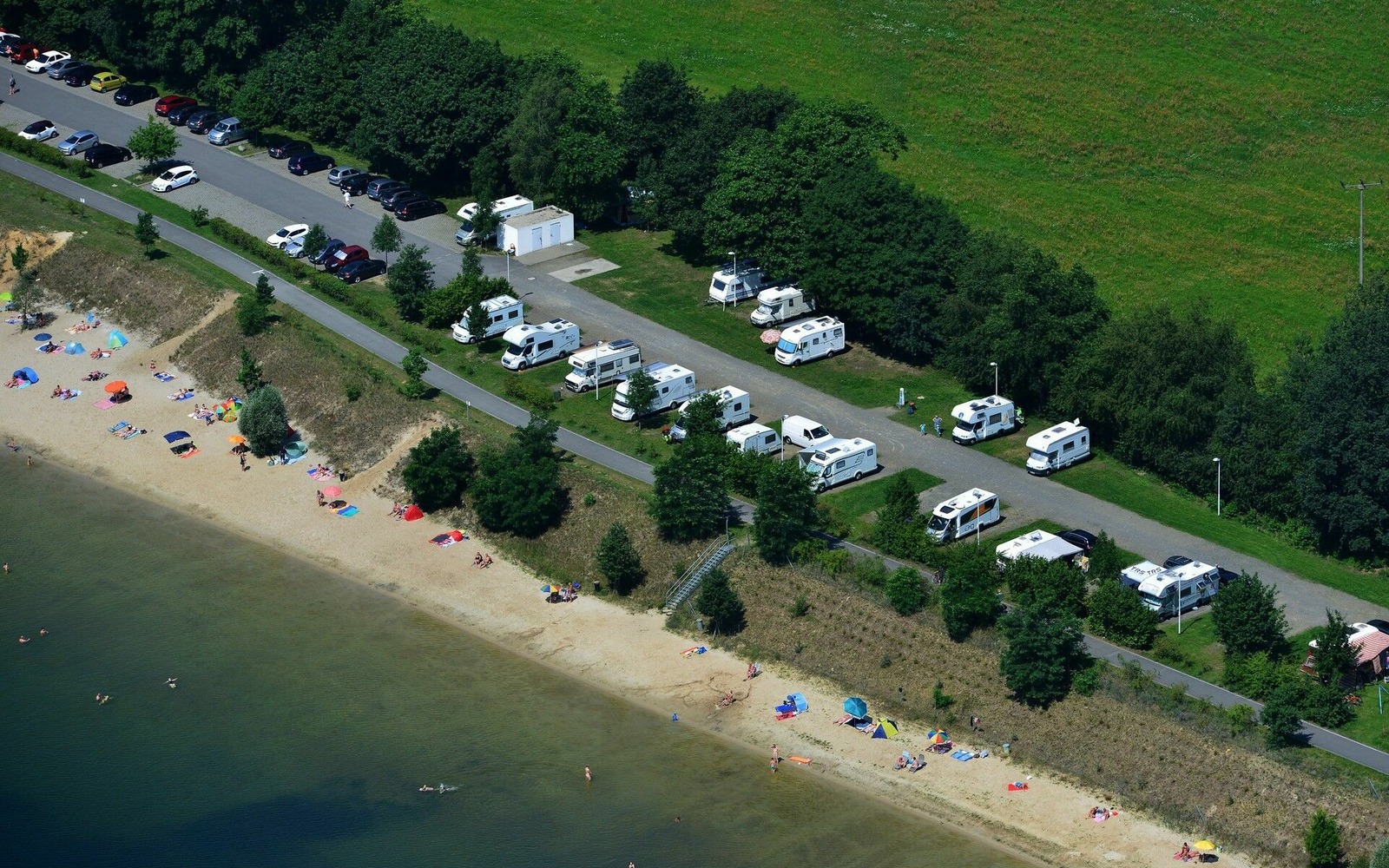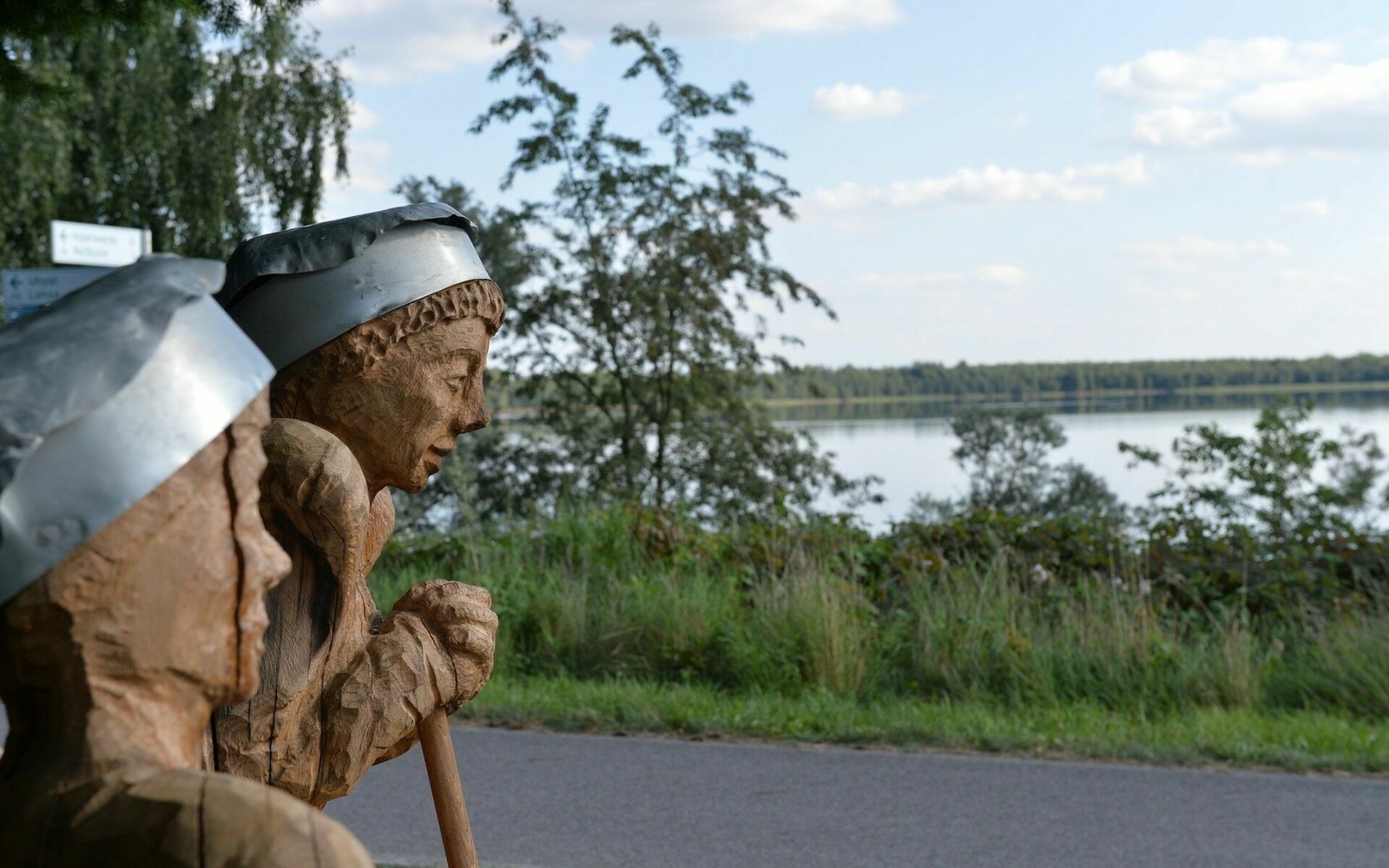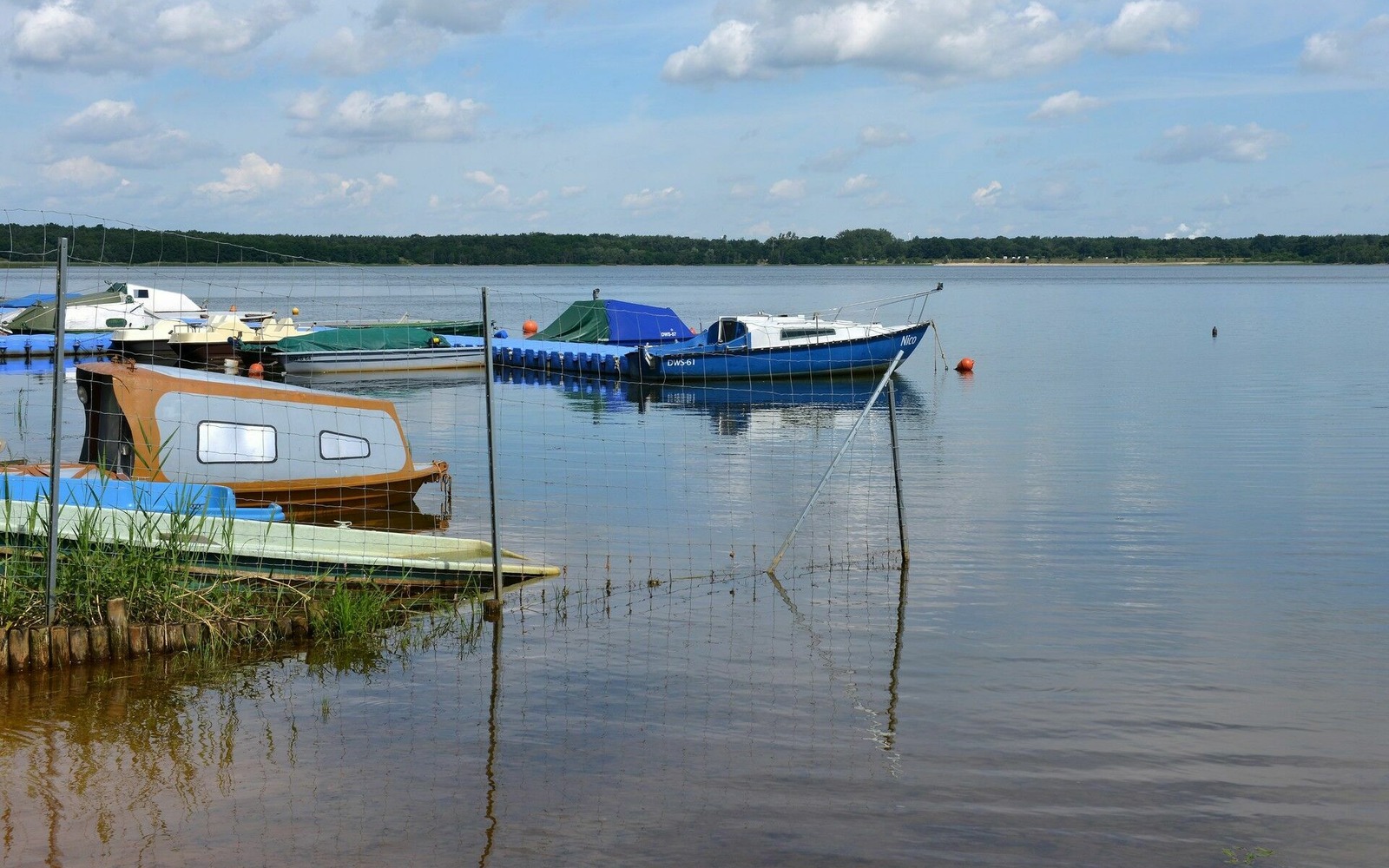 Water sports
Fishing (managed by the fishing association DAFV), swimming, rowing, pedal boating, canoeing, sailing
Water tourism activities permitted between 1 April and 31 October.
Swimming
Swimmers and sunbathers can enjoy the sandy beaches of Weisskollm on the northern shore of Lake Dreiweibern and Lohsa on the opposite shore. Lohsa also offers an enclosed beach for visitors with dogs.
The beaches are not supervised.
Water sports providers
Am Blauen Wunder water sports club, canoeing
Elbflorenz Dresden e.V. fishing club
Service information
Parking available at both swimming beaches (charges apply)
Both Weisskollm beach and Lohsa beach have sanitary facilities
Leisure facilities and activities
Pirate ship playground, miniature golf, giant chess board, outdoor bowling alley on Lohsa beach
Beach volleyball court on Weisskollm beach
8km loop trail around the lake, suitable for cycling, in-line skating and running
Food and drink around Lake Dreiweibern
Hipo's beach bar on Weisskollm beach
grill&chill Pier 1 – glass pyramid on Lohsa beach
Diese Karte kann nicht von Google Maps geladen werden, da Sie in den Datenschutz- und Cookie-Einstellungen externen Inhalten nicht zugestimmt haben.