Cycle route around Lake Partwitz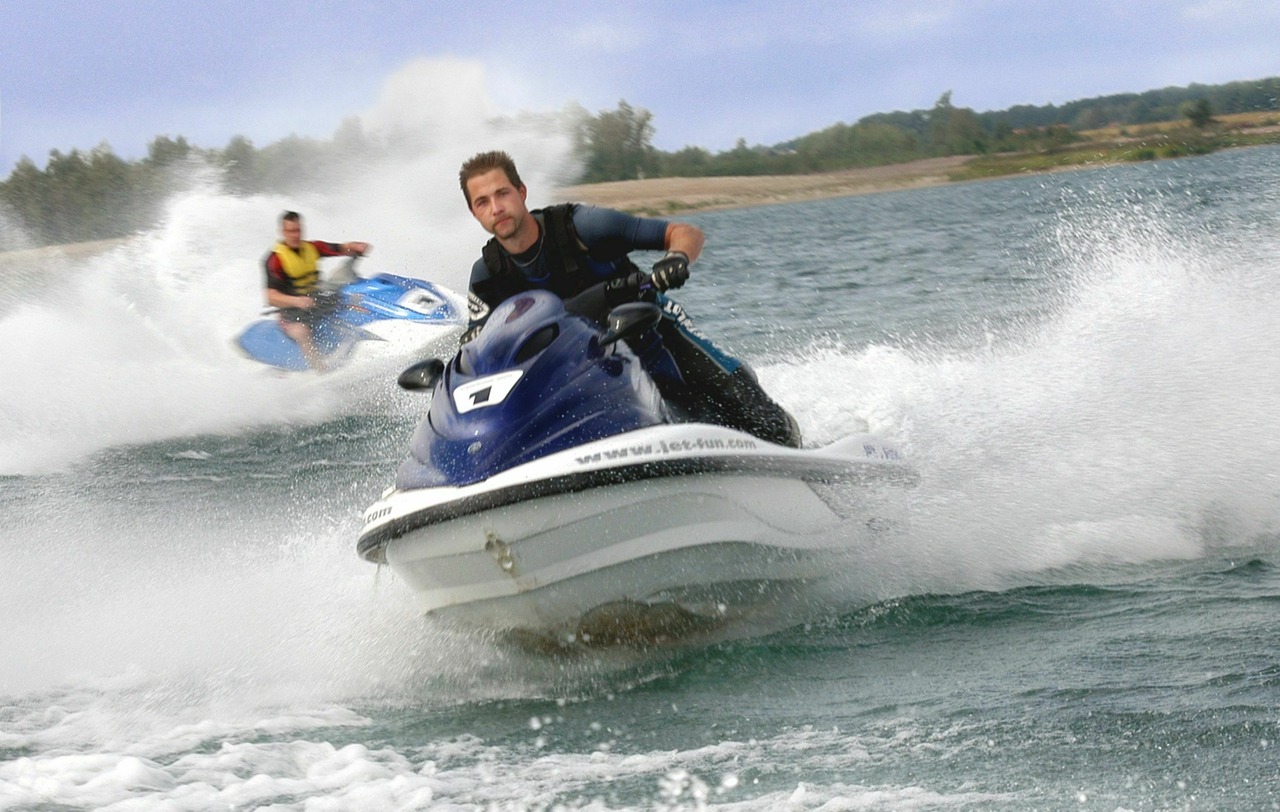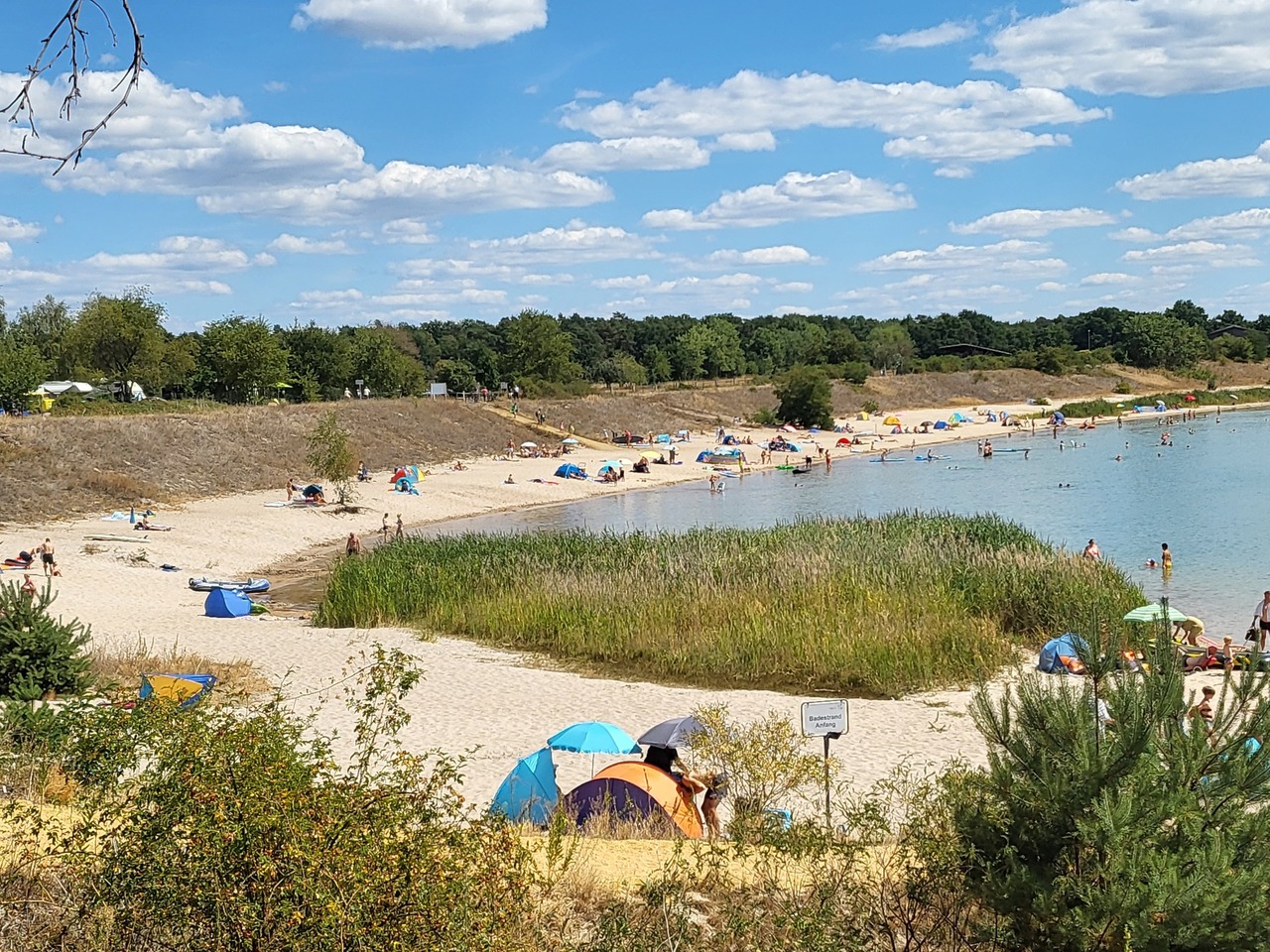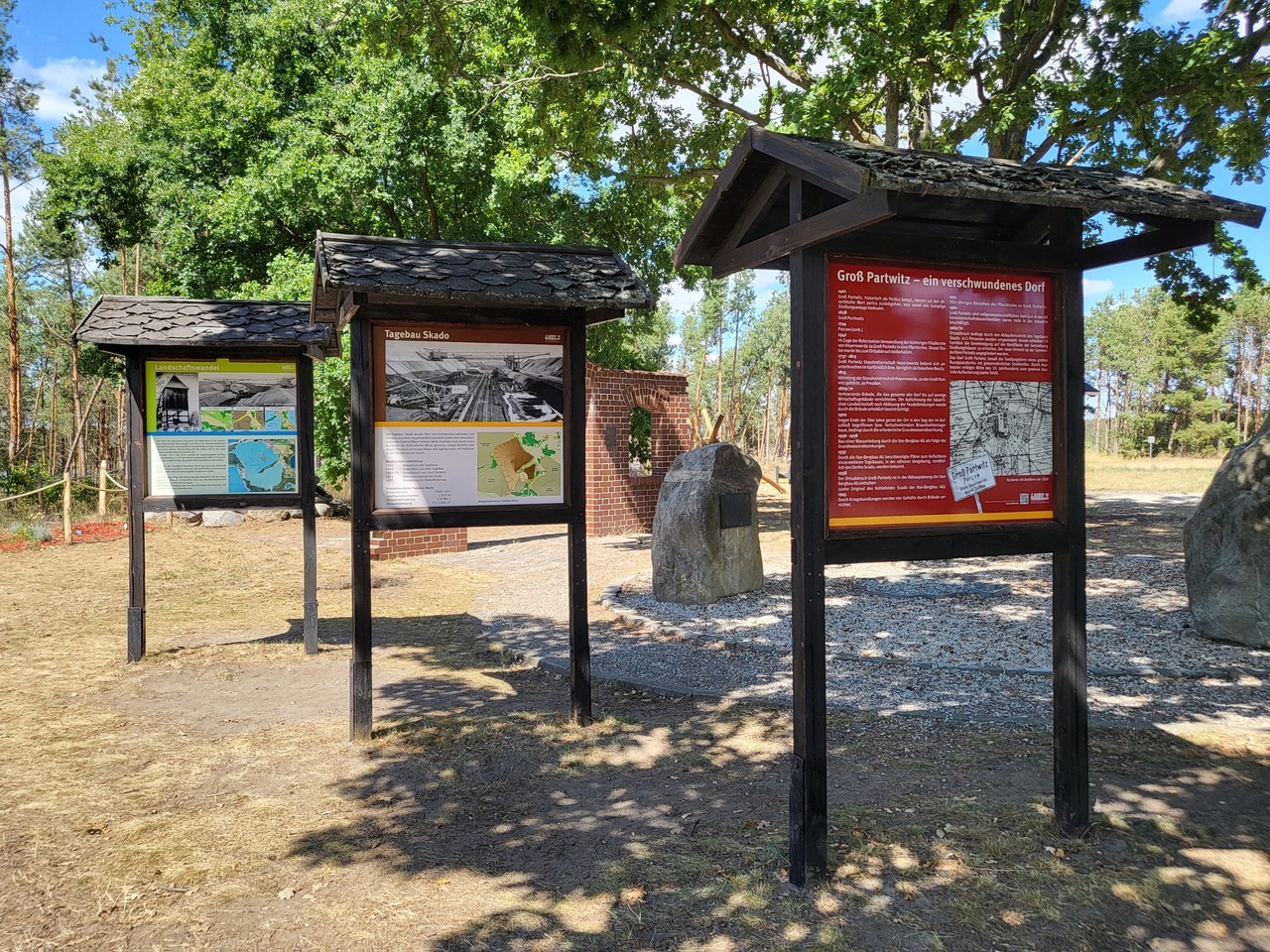 The 21km route around Lake Partwitz also takes cyclists past four other lakes, where they can see the different stages of flooding in the Lusatian Lakeland. It also crosses three canals, where in time they will be able to watch boats travel from one lake to the next. The Barbara Canal, which links Lake Partwitz with Lake Geierswalde, opened in 2019. The whole of the Scado peninsula has been designated a nature conservation area, and its shape gives Lake Partwitz a very distinctive outline.
Attention skaters: Until 2021, a short section of the loop trail around Lake Partwitz, just outside the village of Lieske, is being diverted. This brief diversion is covered in loose gravel rather than tarmac, making it unsuitable for in-line skating. The diversion is due to a building site on the northern shore of Lake Sedlitz, which is accessed via this stretch.
Distance: 21 kilometres
Start/end (recommended): Klein Partwitz near Elsterheide
Parking: On the lake access road in Klein Partwitz, near the riding stables and the floating house (charges apply)
Terrain: The circular route follows the asphalt loop around the lake and is predominantly flat.
Attractions along the route
Floating holiday home on Lake Partwitz
Partwitzer Hof riding stables with restaurant
Barbara Canal
Rosendorf Canal
Canal between Lake Partwitz and Lake Neuwiese
Food & drink: Restaurant at Partwitzer Hof riding stables; snack bar and beach bar at the swimming beach in nearby Geierswalde; snack bar at the Rostiger Nagel viewing tower on the Sorno Canal, from the south-western to the northern shore (in a clockwise direction) you need to make your own provisions
Useful information for this route
Swimming beaches: Unsupervised beach near the riding stables in Klein Partwitz, no toilets
Scenic views: North of the Barbara Canal, including views of Lake Geierswalde; from the memorial for Gross Partwitz in Klein Partwitz
Public toilets: None
Playgrounds: None
Most of the loop trail around the lake is not shaded
The distance in kilometres is marked consistently along the loop trail, which is circular lake route no. 8
Linked circular lake routes: Lake Geierswalde (16km)
Tip: If you're in need of a bit of luck, try touching the figure of St Barbara on the bridge across the Barbara Canal. St Barbara is the patron saint of miners.
Accessibility
Information for guests with mobility impairments
Tour start
Parkplatz Partwitzer See
02979 Elsterheide OT Klein Partwitz
Tour end
Parkplatz Partwitzer See
02979 Elsterheide OT Klein Partwitz
Contact address
Braugasse 1
02977 Hoyerswerda
Diese Karte kann nicht von Google Maps geladen werden, da Sie in den Datenschutz- und Cookie-Einstellungen externen Inhalten nicht zugestimmt haben.