Hike through the Buck'sche Schweiz
Sandstone mountains in the Lusatian Lakeland? Not quite, but almost.
The "rocks of glass" in Hohenbocka are not enough for an entire mountain range, but they are nevertheless an absolute uniqueness in the Lusatian lake landscape characterised by flat pine forests that you should not miss!
The approximately 18-kilometre circular walk with a stopover in Buck's Switzerland, at the aforementioned rocks, starts in Hosena at the railway station. You walk parallel to the tracks to the centre of the village. After crossing the railway line, you stand in front of the church in Hosena, from where the signposting begins. Pass the Friesian horse farm and cross the tracks again. From here, follow the signs to the Senftenberger See lookout tower, which offers a wide view over the Senftenberg region. From Senftenberger See, the trail now leads to Peickwitz. At the end of Peickwitz you will find a very nice rest area. From here to the crossing of the L581 there is no separate hiking trail, so you have to walk on the road here. Now the highlight of the hiking trail is approaching: the two to three metre high rocks made of hardened glass sand, which offer a good opportunity to take a short breather or have a picnic. Return via the Possenberg and follow the red bar on white past the fairytale castle in Hohenbocka until you reach Hosena.
Length:
17 km
Duration:
approx. 5,5 hours
Start/finish:
car park at Hosena railway station
Route:
Hosena -  observation tower at Lake Senftenberg - Peickwitz - rocks made of glass / Sandstone rock - Possenberg - Hohenbocka - Castle of Hohenbocka - Hosena
Logo/ route signs:
yellow bar on white background, red bar on white background
Arrival/departure:
Arrival by train:
RE15 Dresden main station - Großenhain - Ruhland - Hosena
RE 18 Dresden - Großenhain - Ruhland, S4 Ruhland - Hosena
RB24 Cottbus - Ruhland, continue with S4 to Hosena
RE3 Berlin - Falkenberg, continue with S4 to Hosena
RB64 Görlitz - Hoyerswerda, continue with S4 to Hosena
Arrival by car:
from Berlin via the A113 and A13 take exit 17-Ruhland and then follow the signs to Hosena
from Dresden via the A4 and A13 take exit 17-Ruhland and then follow the signs to Hosena.
Trail conditions/distance:
Half of the path is paved or loose surface, the other half is asphalted road
Possible combinations:
Hike Vier-Teiche-Tour from tracks behind Hosena town exit (yellow line on white background)
Places of interest:
Hosena Church
Friesian horse breeding
Observation tower at Senftenberg Lake
Sandstone rock
Possenberg (lookout tower is closed because of danger of collapse)
Hohenbocka Castle and Park
Chestnut farm Hohenbocka
Food and Beverage:
Peickwitzer Hütte, Café at Kastanienhof, snack bar at the Senftenberger See lookout point (all seasonal)
Maps/ Literature:
Hiking and Cycling Map 1:50,000, Lusatian Lakeland, Publisher: Sachsen Kartographie, 2020, ISBN: 978-3-86843-021-9
Brochure "Hikes between the Spreewald, Lusatian Lakeland and Kmehlen Mountains", Publisher: District of OberspreewaldLausitz, 2018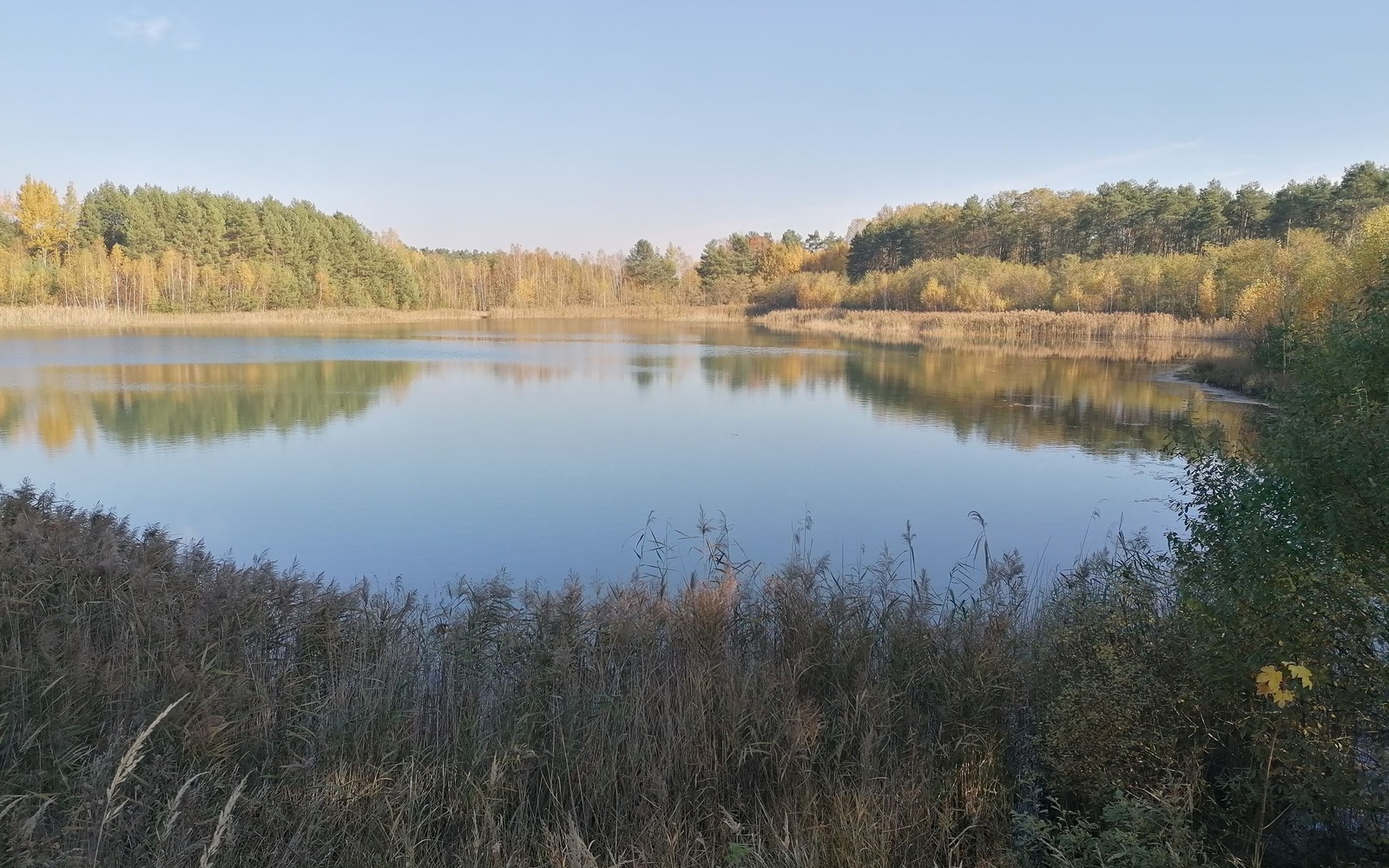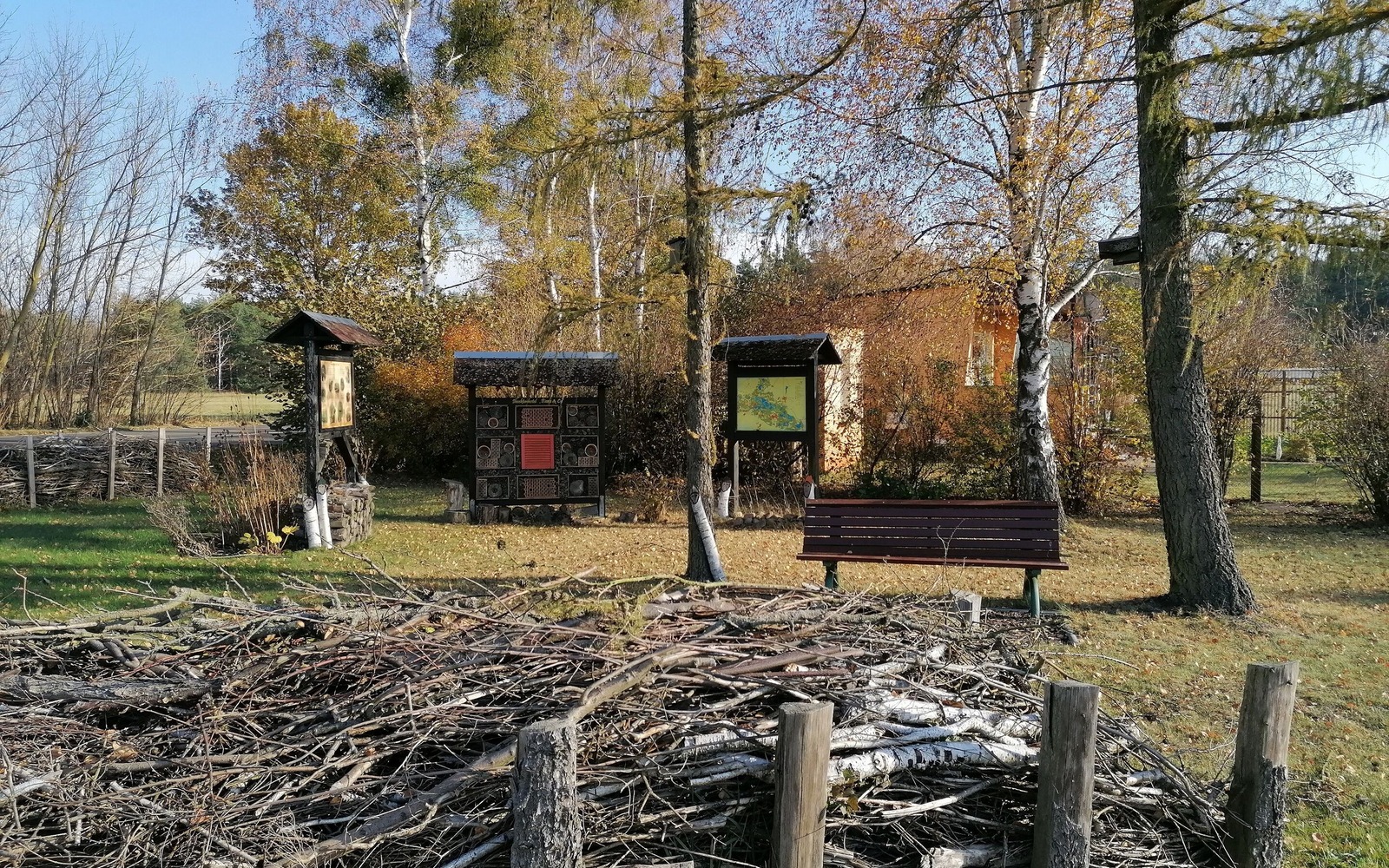 Address
Markt 1
01968 Senftenberg
Diese Karte kann nicht von Google Maps geladen werden, da Sie in den Datenschutz- und Cookie-Einstellungen externen Inhalten nicht zugestimmt haben.