Seenland Route
A spectacular world of water comprising more than 20 new lakes is being created between Dresden and Berlin. One of the best ways to explore it is on the Seenland Route, which runs through the Lusatian Lakeland from north to south and back again. Along this 191 km cycle route you can witness the emergence of Europe's biggest man-made waterscape at close hand. Where lignite mining once dominated the landscape, open-cast mines are being flooded to create a new holiday paradise. The Seenland Route shows you the transformation of a landscape decades in the making in just four one-day stages.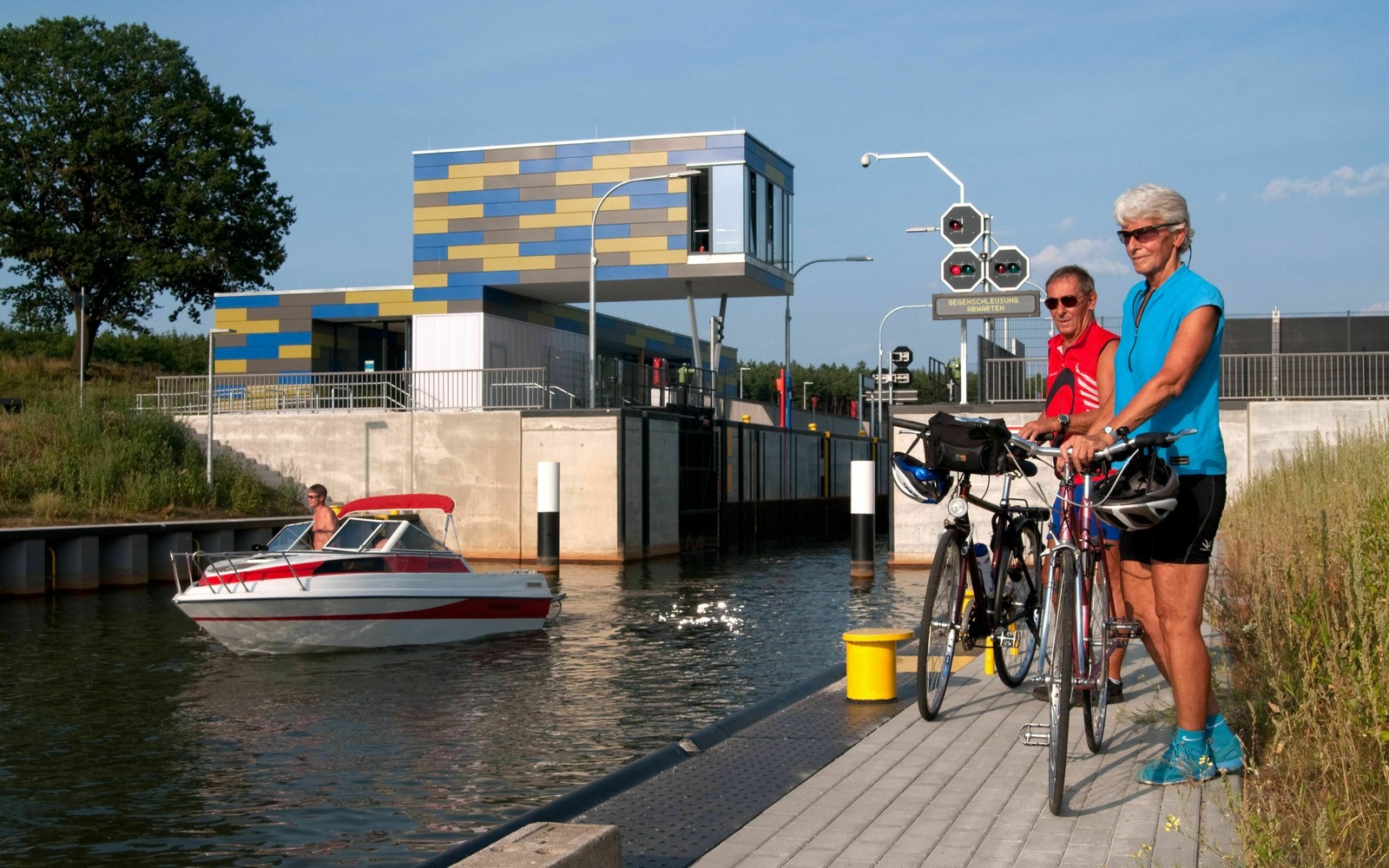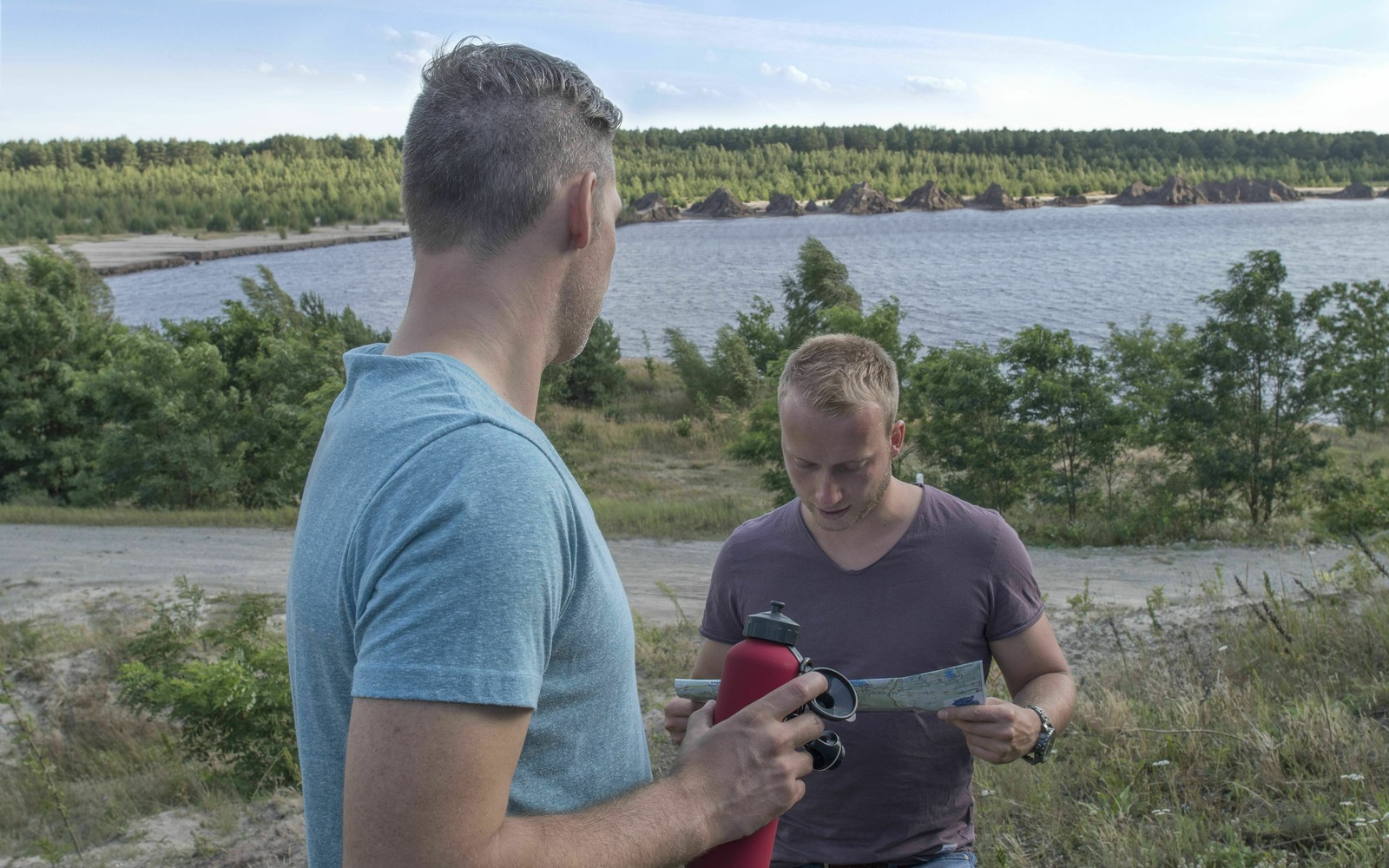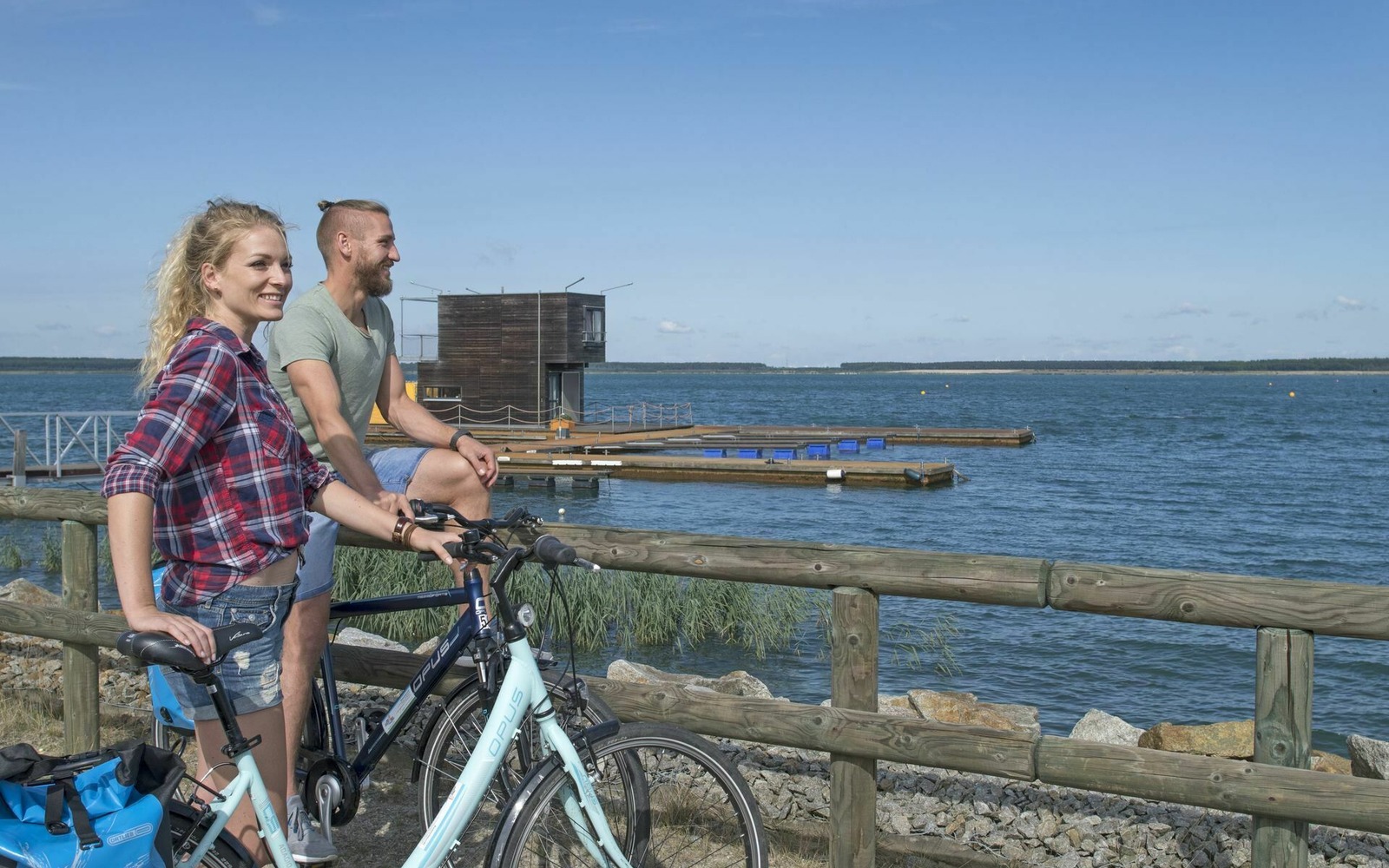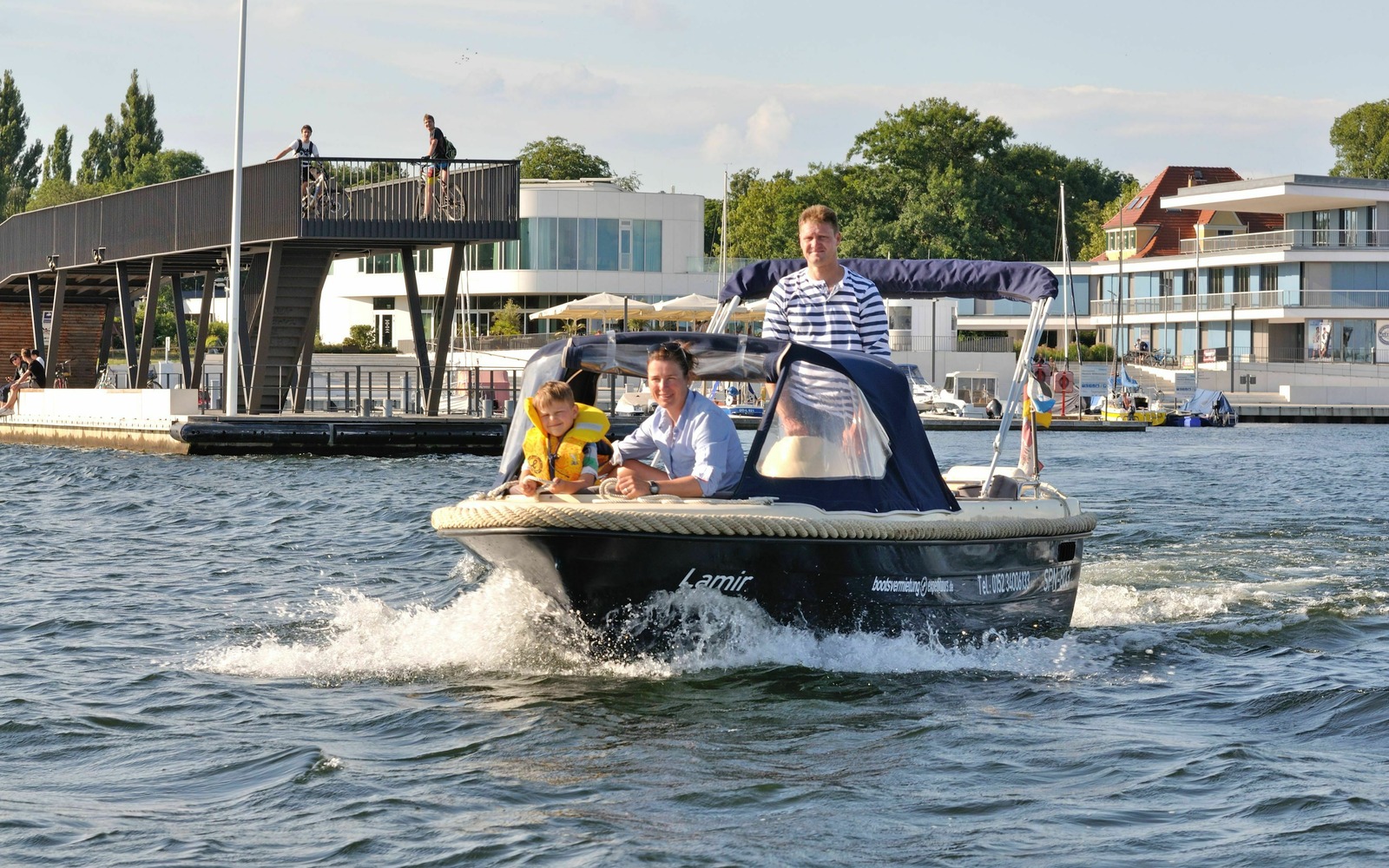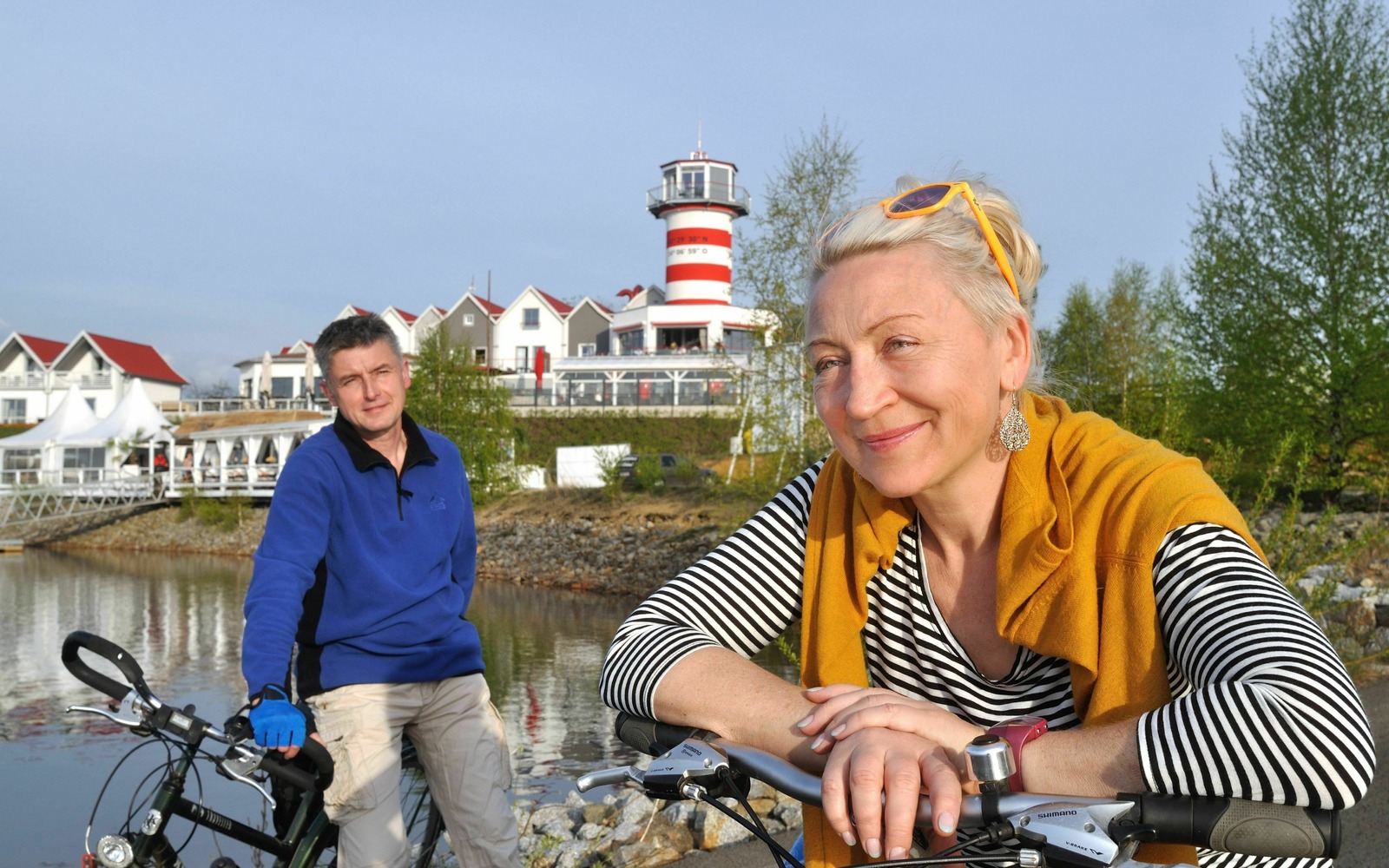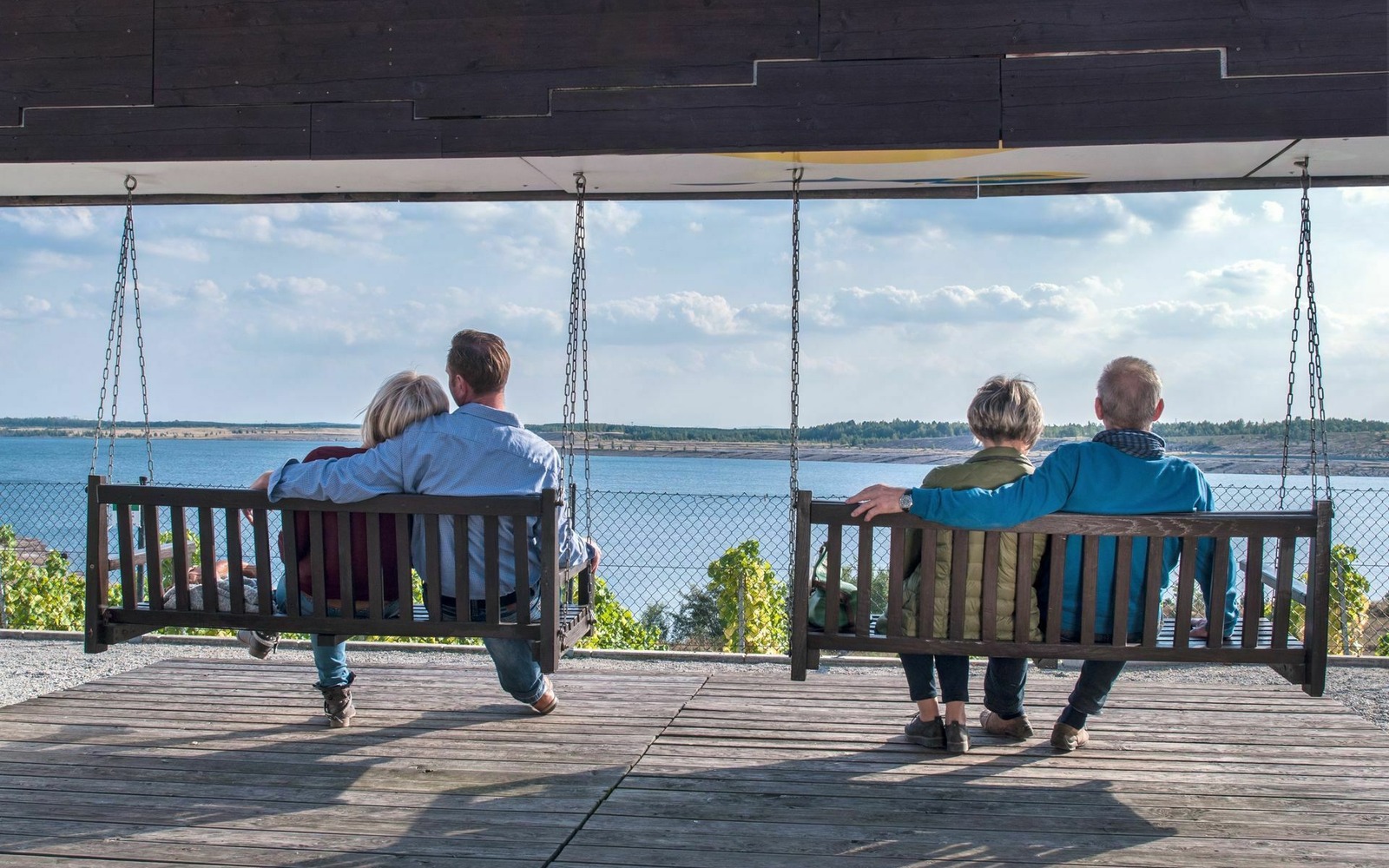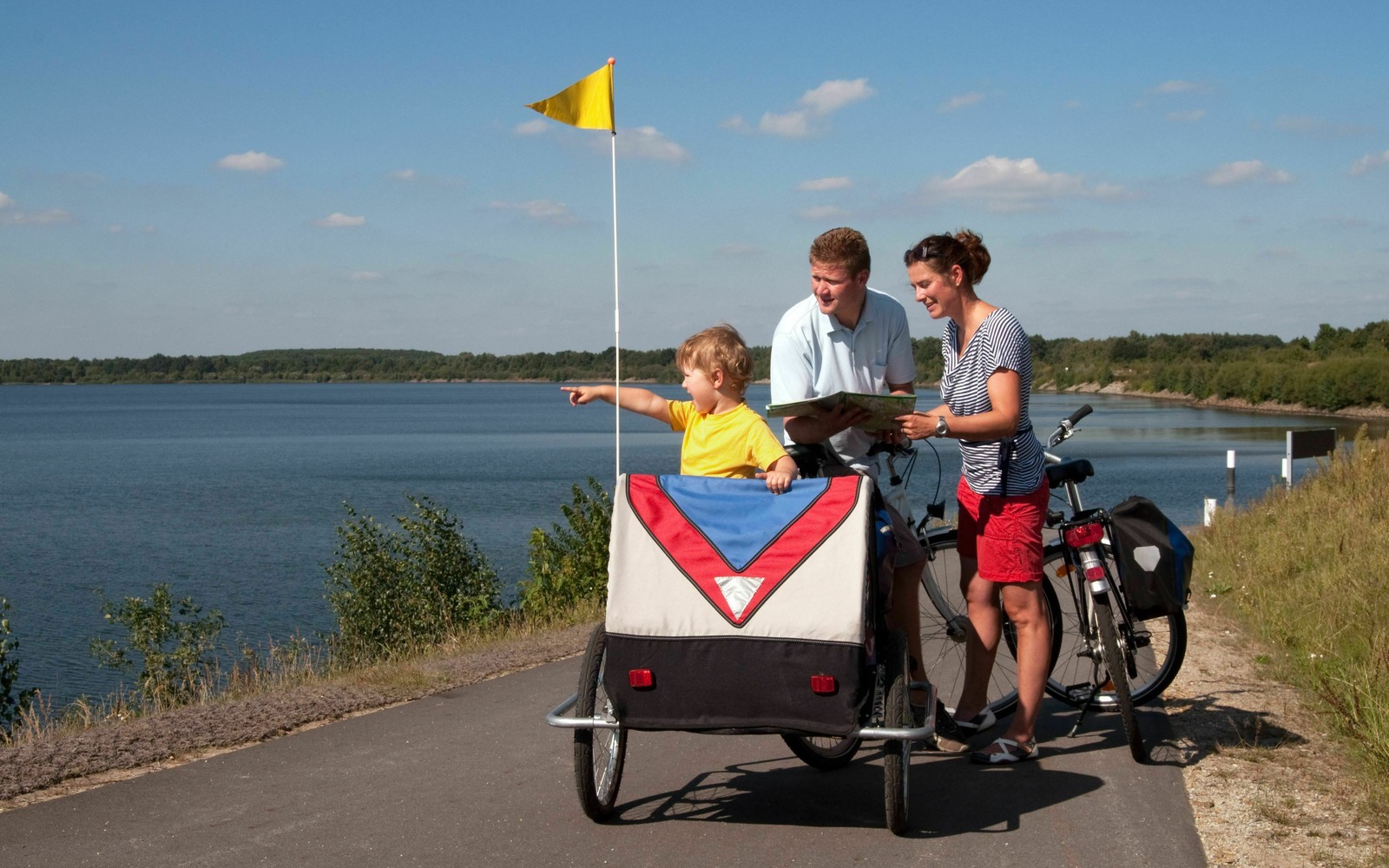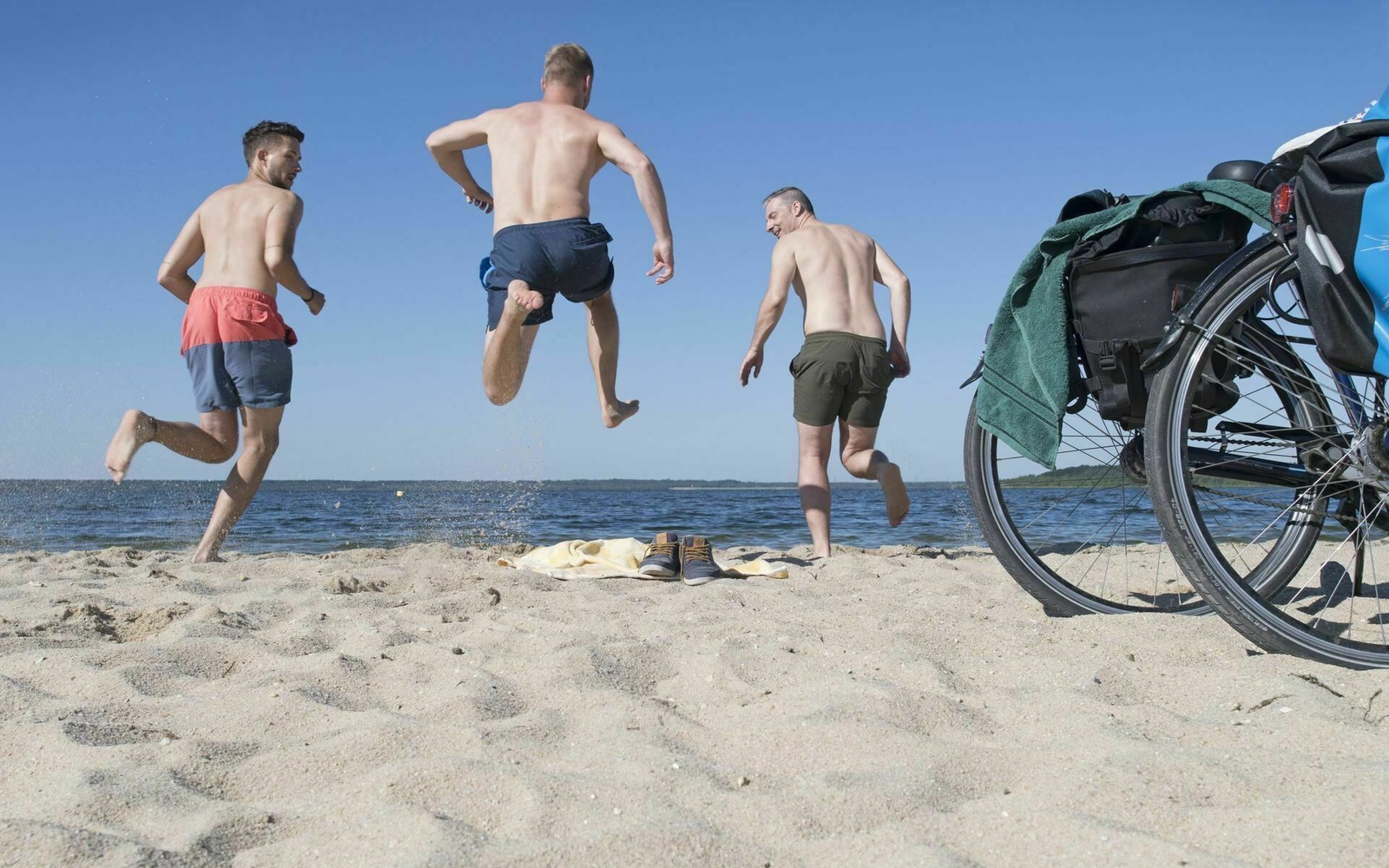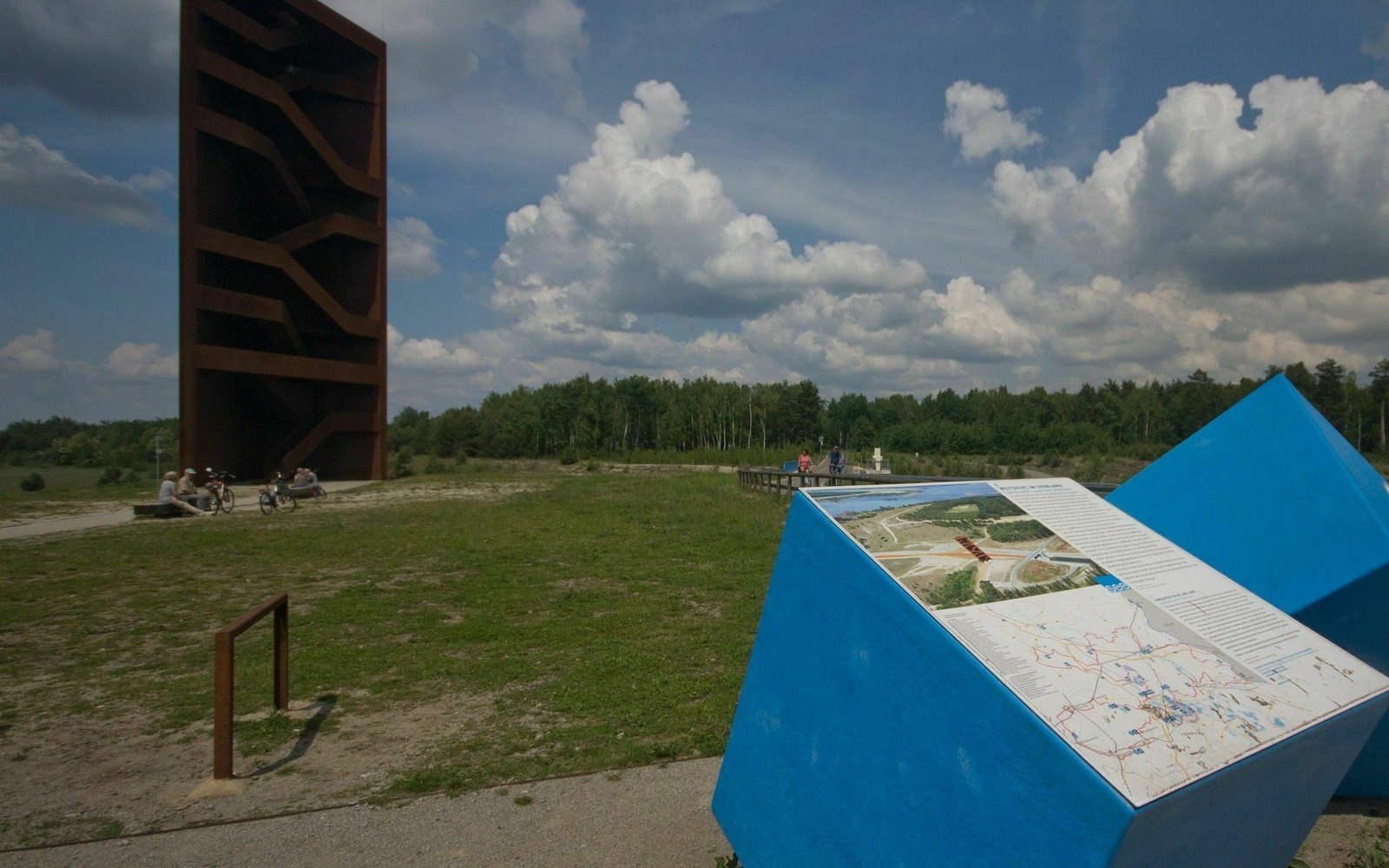 The Seenland Route runs past a total of 16 lakes, from Lake Grossräschen in the north to Lake Bärwalde in the south. Along the way, you'll witness the transformation of a landscape featuring emergent bodies of water with rugged shorelines as well as fully fledged lakes. In some places it is still possible to see the transitory phase between open-cast mine and lake. Other lakes were flooded decades ago and now boast swimming beaches, water sports, marinas and amphitheatres.
Landmarks and scenic lookout points by the wayside offer cyclists and in-line skaters fantastic views of the transformation of a landscape. The Seenland Route features lots of outstanding attractions beyond the lakes themselves, whether it's industrial heritage, such as the stops along the ENERGY Route, garden cities, landscape sculptures or the traditions of the Sorbian people.
Distance: 191km
Start/end: Grossräschen
Logo/route marker: Blue square with rounded corners
Route: Grossräschen, Sedlitz, Lieske, Klein Partwitz, Bluno, Sabrodt, Schwarze Pumpe power station, Spremberg, Spreewitz, Neustadt, Sprey, Boxberg/Upper Lusatia, Uhyst, Lohsa, Weisskollm, Mortka, Koblenz, Knappenrode, Hoyerswerda, Neuwiese, Bröthen, Schwarzkollm, Laubusch, Geierswalde, Kleinkoschen, Grosskoschen, Niemtsch, Senftenberg, Sedlitz, Grossräschen
Terrain: Mainly asphalt cycle paths and bicycle roads, some sections on side roads or on unsurfaced tracks, mostly flat
Combination options:
Spree Cycle Route
Lower Lusatia Mining Route
Prince Pückler Cycle Route
Frog Cycle Route
Cyclists' needs are well catered for all along the route, with a wide choice of cyclist-friendly Bed & Bike accommodation.
Route
Diese Karte kann nicht von Google Maps geladen werden, da Sie in den Datenschutz- und Cookie-Einstellungen externen Inhalten nicht zugestimmt haben.
Seenland-Route leaflet
You can download or order a free leaflet to get a better idea about the route before you start your tour. In addition to information about the route and a map, the leaflet also contains recommendations for attractions, accommodation options and bicycle hire firms along the way.
---
Packages for your cycle tour on the Seenland Route
You can book a set package or a custom itinerary for the Seenland Route. All bookings include accommodation in quality mid-range hotels, maps and luggage transfers.
Zur Familienradreise Seenland-Route
---
Recommended maps (German)
The weatherproof and tear-proof walking and cycling map no. 21 – Lausitzer Seenland (Lusatian Lakeland), 1:50,000, published by Sachsen Kartographie GmbH, is available from Lusatian Lakeland tourist information offices for €6.50.
---
Services for your cycling holiday
Holiday cyclists' needs are well catered for all along the Seenland Route, with a wide choice of cyclist-friendly Bed & Bike accommodation. Our tourist information offices will be happy to arrange accommodation along the Seenland Route for you. Click the links below for an overview of Bed & Bike accommodation and bicycle hire firms in the Lusatian Lakeland. 
---
Notes about the route
The post-industrial landscapes are extremely sensitive, which means that some places are off limits and can only be admired from a distance. The regional mining administration company (LMBV) puts up signposts along the route notifying you of any restrictions and provides information online about temporary closures to cycle paths and areas being renaturalised. For the latest information see lmbv.de
---
Travel
By car via the A4, A13 and A15 motorways
By train to/from Grossräschen, Senftenberg, Hoyerswerda and Spremberg
Further information on travel to the region
---
Your opinion is important to us
If you have been cycling on the Seenland Route we would love to hear what you think. Your tips, suggestions and feedback, both positive and negative, help us to keep improving the cycle route network in the Lusatian Lakeland. Email us your views at info@lausitzerseenland.de or use our contact form .