Seenland route
A spectacular water world with more than 20 new lakes is being created between Dresden and Berlin. The Seenland-Route runs through the Lusatian Lakeland from north to south and back again. On the 191-kilometre-long cycle route, cyclists experience at first hand how Europe's largest man-made water landscape is growing up. Here, where lignite mining once dominated the landscape, a new holiday paradise is being created by the flooding of former open-cast mines. The decades-long transformation of the landscape can be experienced on the Seenland Route in just four daily stages.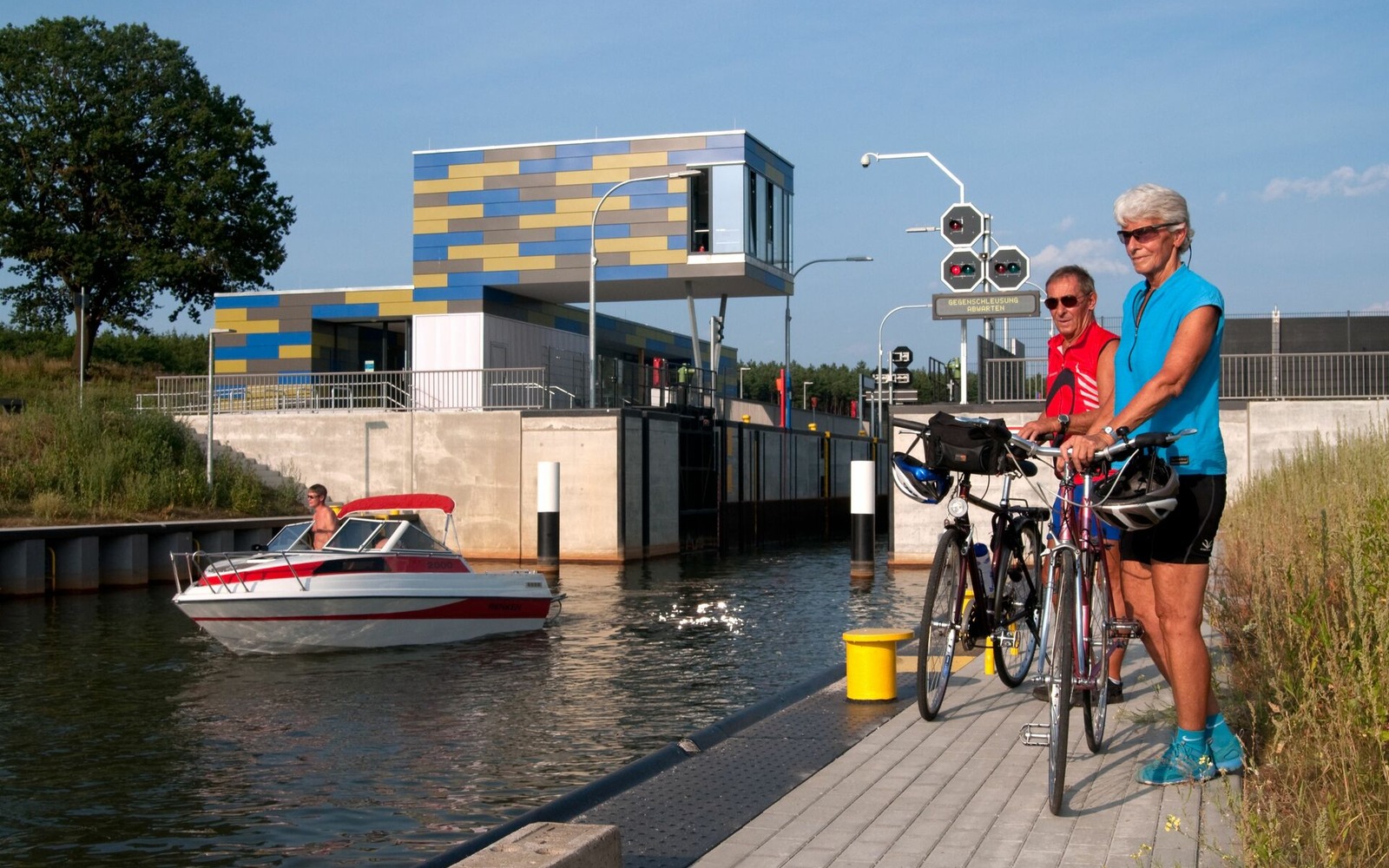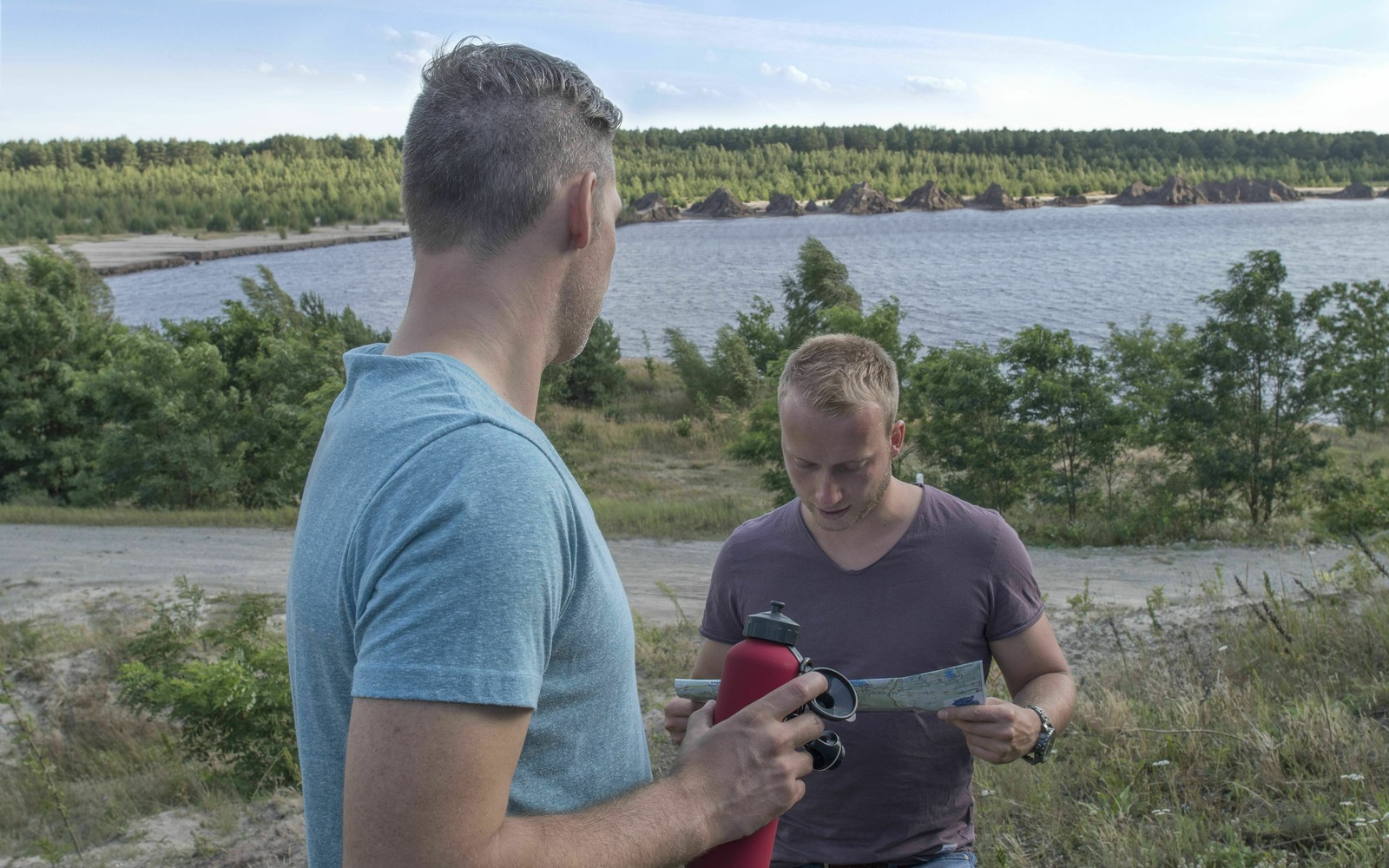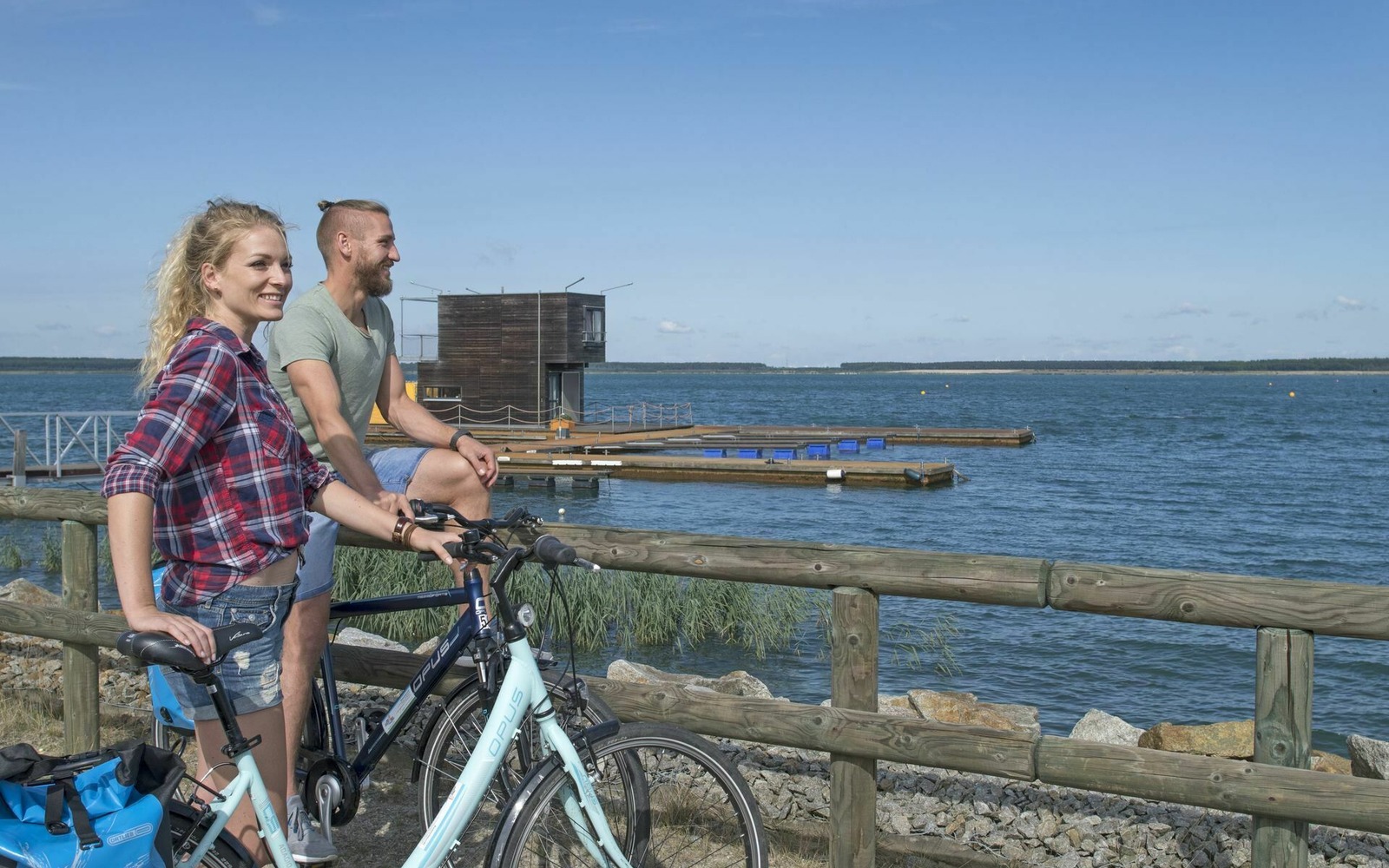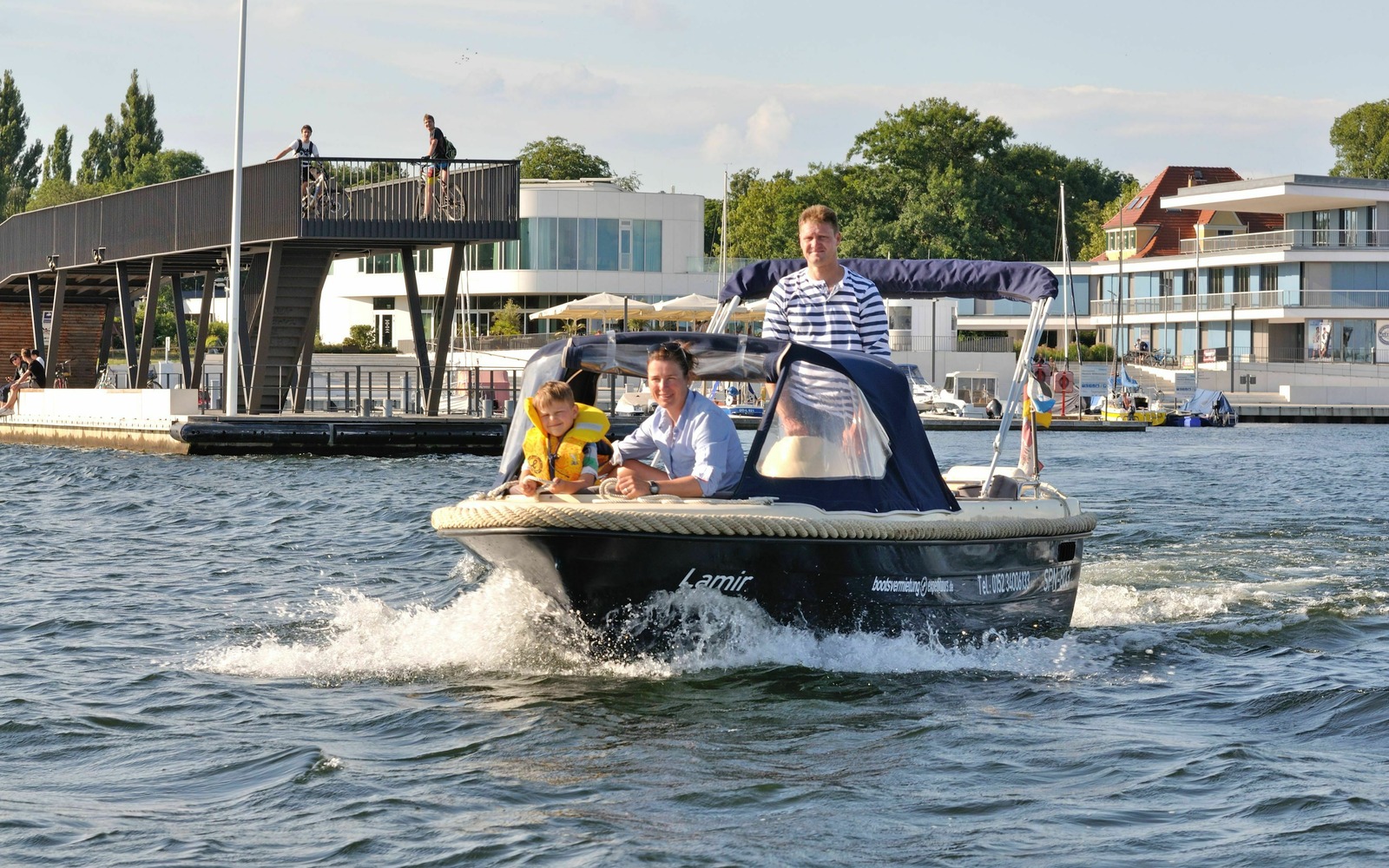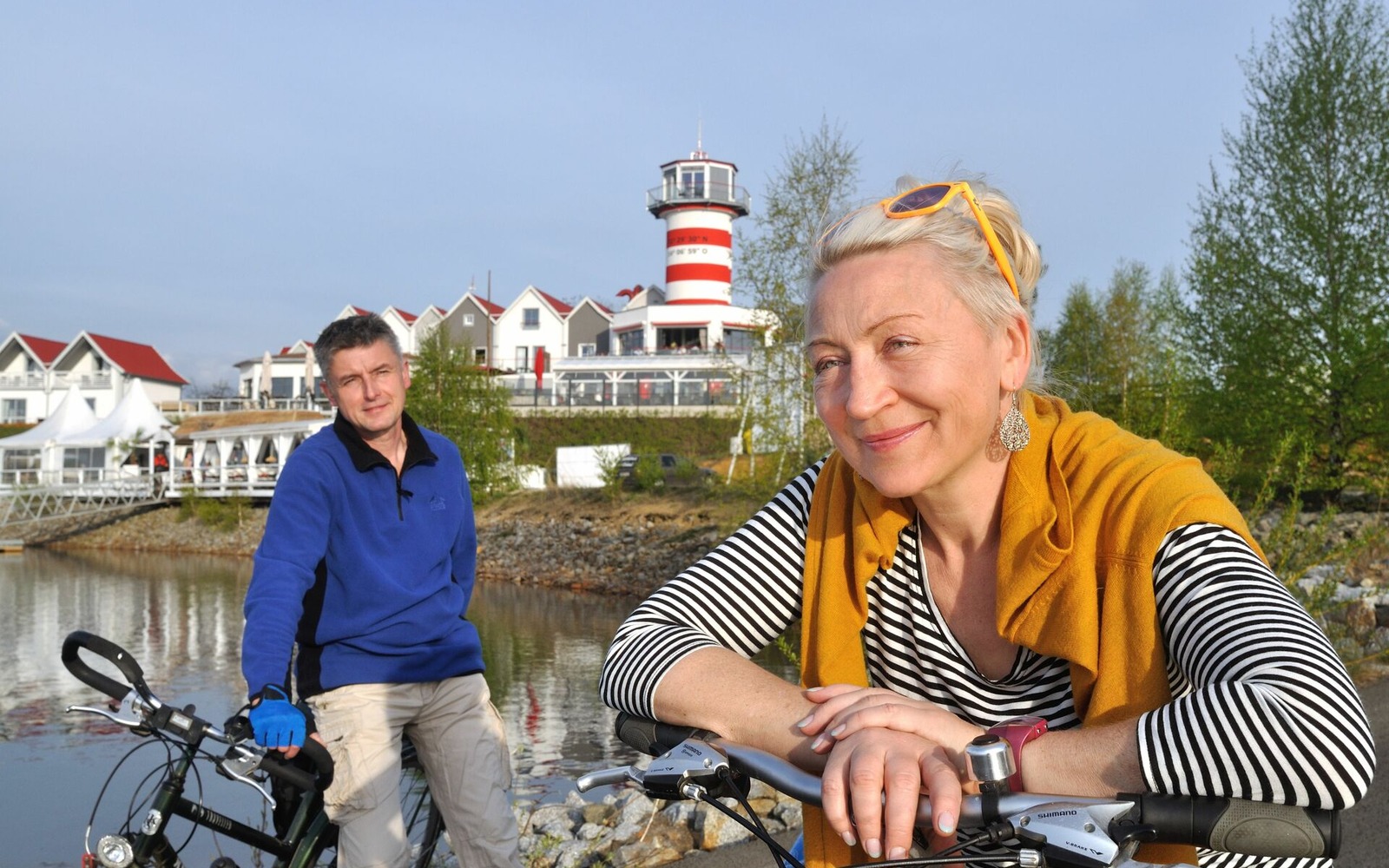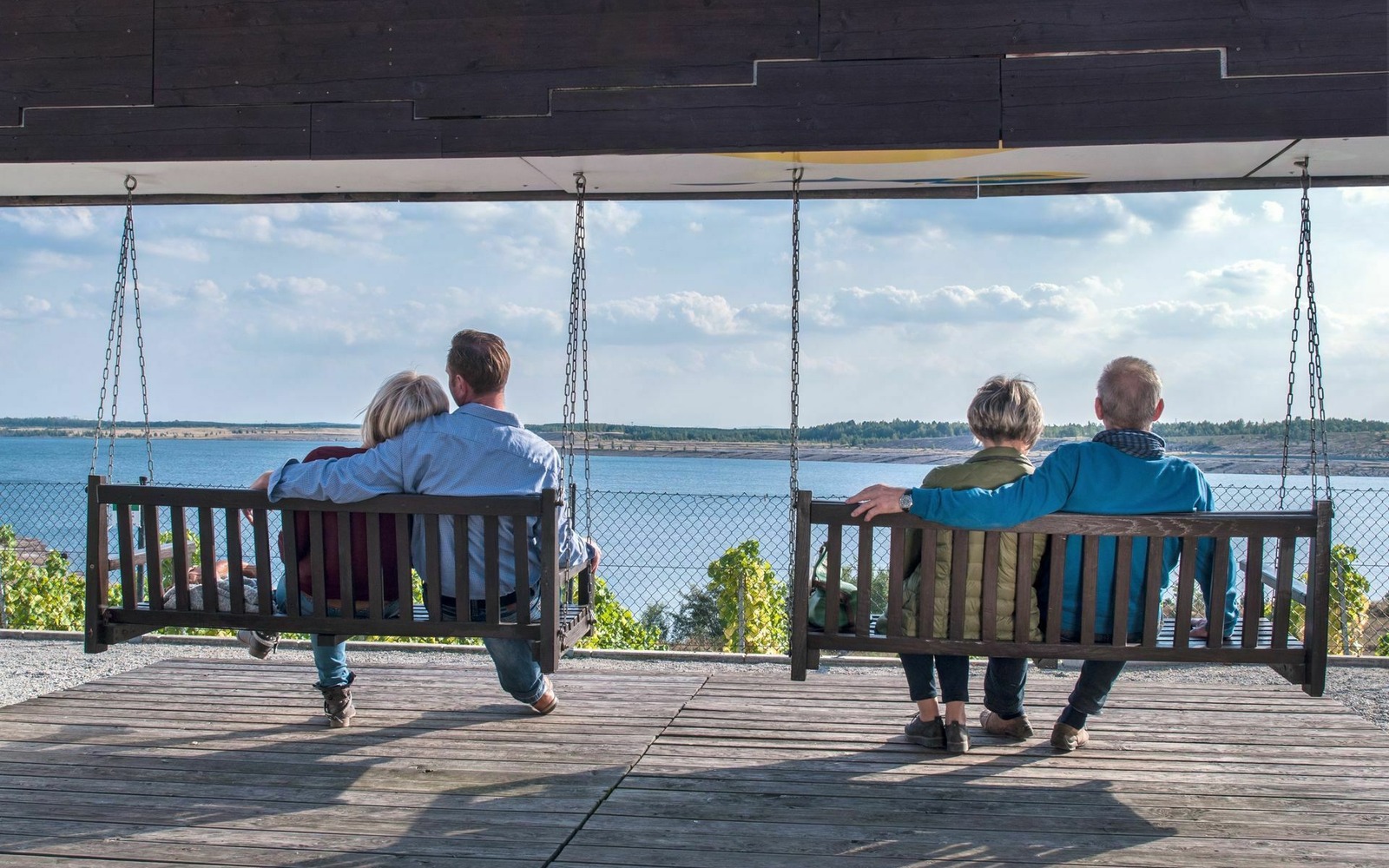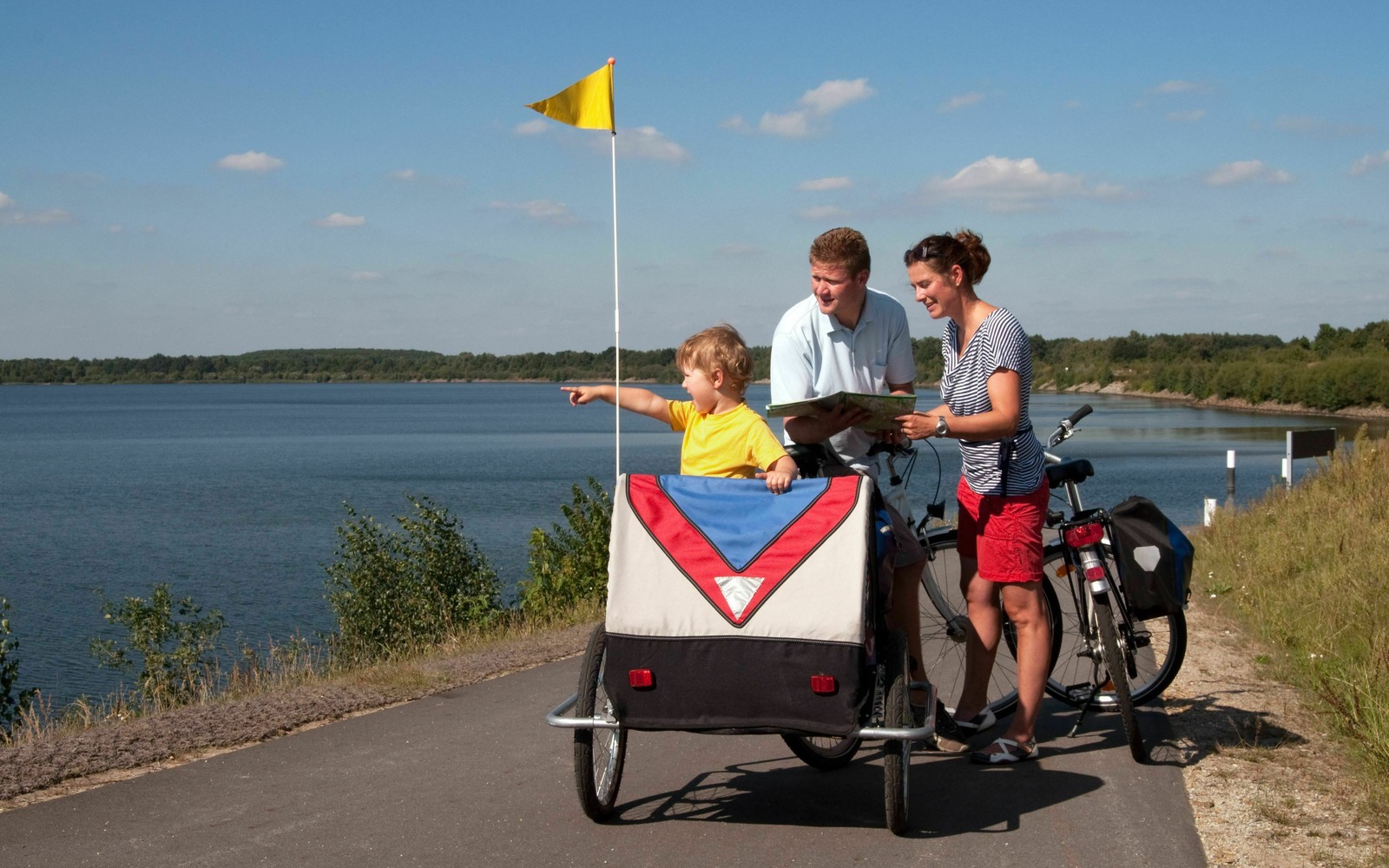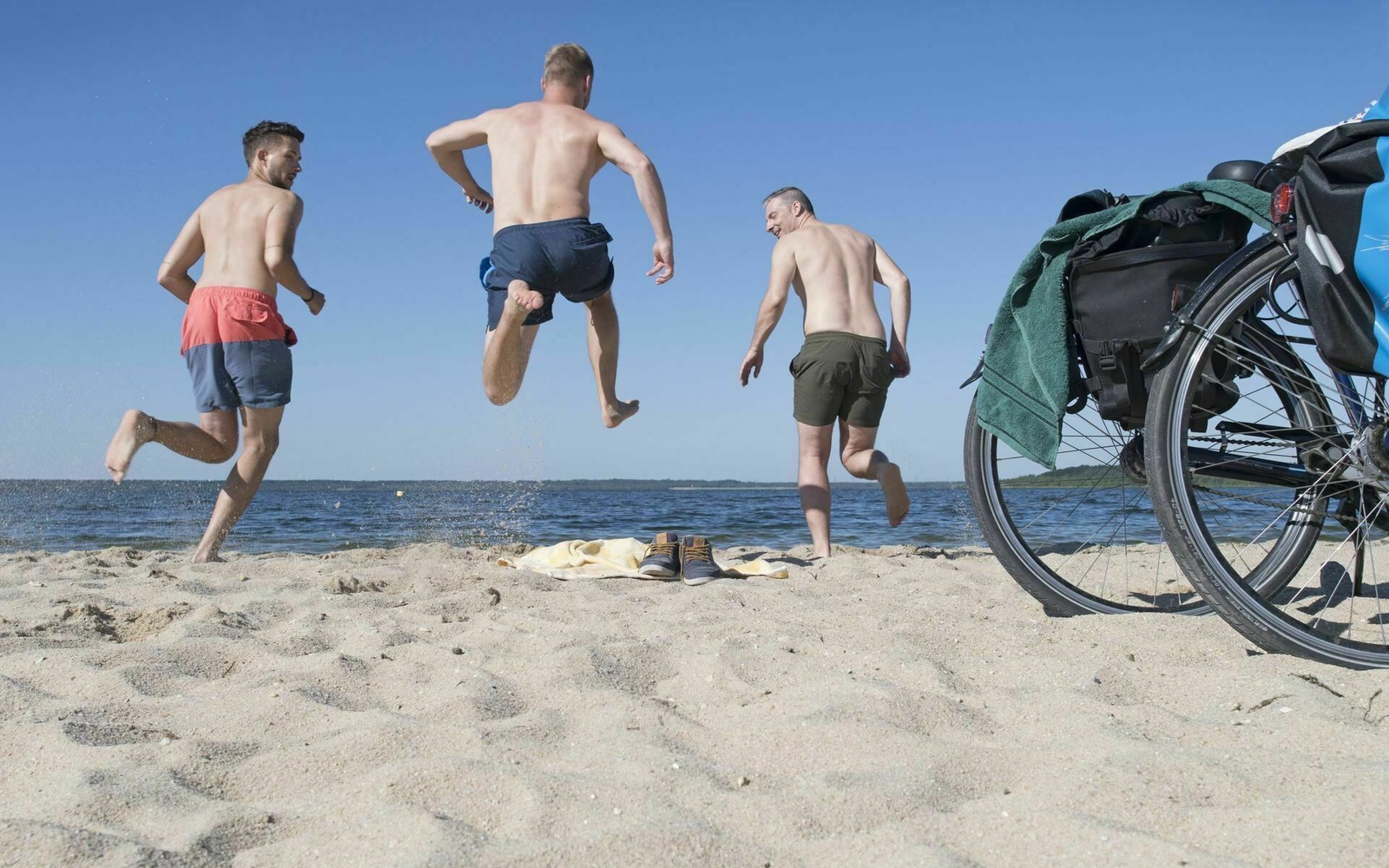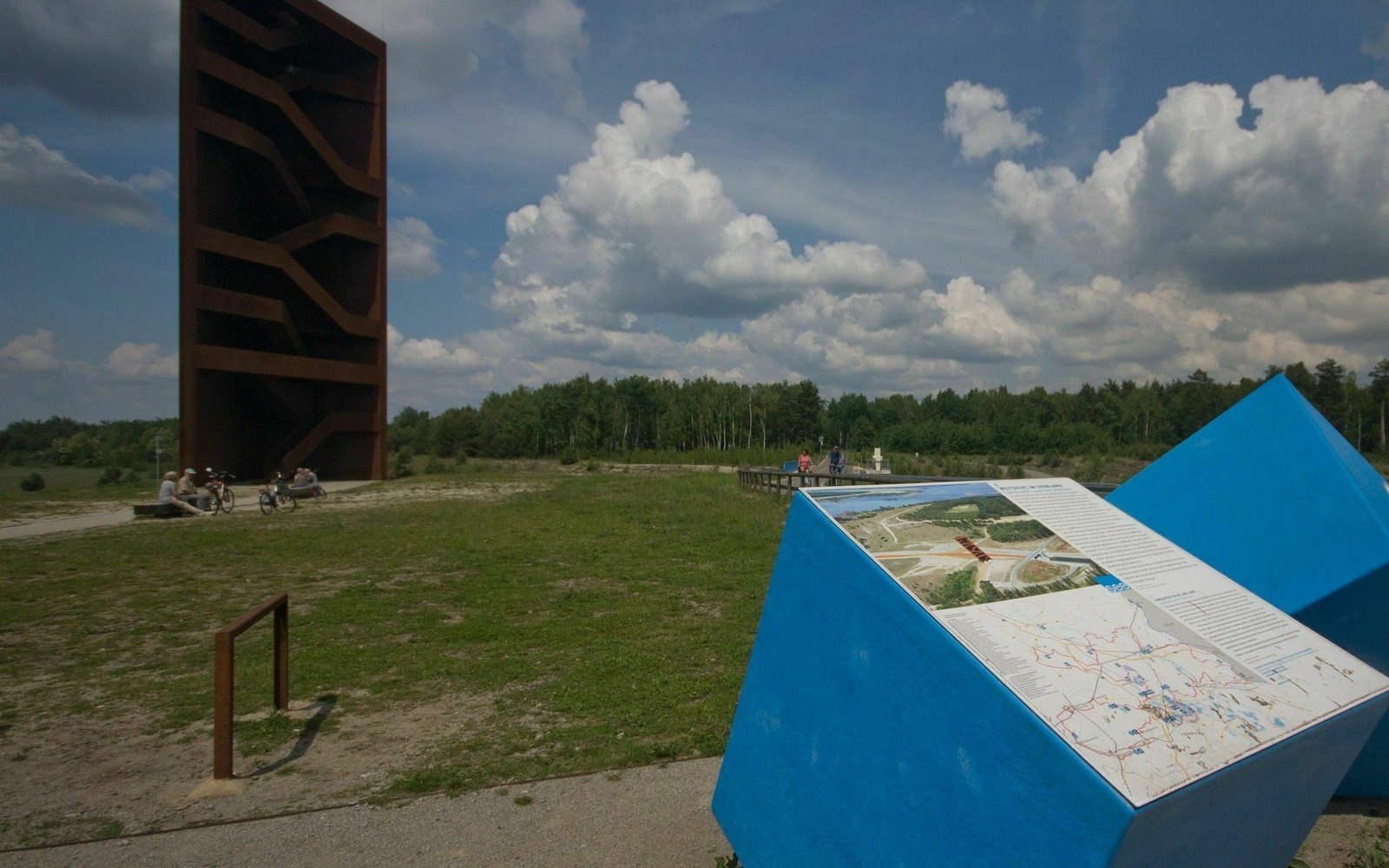 The Lakeland Route runs from Lake Großräschen in the north to Lake Bärwalde in the south of the Lusatian Lakeland, passing a total of 16 lakes. Along the way you will experience the change in the landscape from growing lakes with rugged shores to completely flooded lakes. In some places you can still directly experience the transient stage between open-cast mining and lake. Other lakes were flooded decades ago and now boast bathing beaches, water sports, marinas and amphitheatres.

Landmarks and viewing towers along the way offer cyclists great views of the impressive changes in nature. Whether industrial culture, such as the ENERGY Route station, garden cities, rural art or the customs of the Sorbs - the Lakeland Route also awaits you with outstanding attractions away from the lakes.

Length: 191 km
Start / Finish: Senftenberg
Logo / route design: blue, rounded square

Route: Senftenberg, Großräschen, Sedlitz, Lieske, Klein Partwitz, Bluno, Sabrodt, Spreetal, Schwarze Pumpe, Spremberg, Spreewitz, Neustadt, Sprey, Boxberg O.L., Uhyst, Lohsa, Weißkollm, Mortka, Koblenz, Knappenrode, Hoyerswerda, Neuwiese, Bröthen, Schwarzkollm, Laubusch, Geierswalde, Kleinkoschen, Großkoschen, Niemtsch, Senftenberg

Route conditions: mainly asphalted cycle paths, a few short sections also on side roads or unpaved paths, few gradients.

Possible combinations:
Spree Cycle Path
Lower Lusatian Mining Tour
Fürst Pückler Trail
With numerous cyclist-friendly bed & bike accommodations along the route, cyclists can feel well looked after all round.

Discovery tips:
Senftenberg town harbour
Senftenberg Castle and Fortress
IBA Terraces Großräschen
Großräschen town harbour
Lower Lusatian Heath Museum in Spremberg Castle
Schwarze Pumpe Power Station
Nochten erratic block park
Ohr landscaping
Knappenrode energy factory
Hoyerswerda Castle and City Museum
KRABAT Mill Schwarzkollm
Floating holiday homes
Koschen Canal with lock
Landmark "Rusty Nail
Route
Diese Karte kann nicht von Google Maps geladen werden, da Sie in den Datenschutz- und Cookie-Einstellungen externen Inhalten nicht zugestimmt haben.
Offers for your cycle tour on the Lakeland Route
You can book the Lakeland Route as a package or individually according to your wishes. Naturally, good middle-class hotels, maps and the transfer of your luggage are included.

To the Seenland Route cycle tour

To the Seenland Route family cycling tour
Services for your cycling holiday
The numerous cyclist-friendly Bed & Bike hosts along the Seenland Route are especially geared to cyclists. Our tourist information offices will be happy to help you find accommodation along the Lakeland Route. We have compiled an overview of the bed & bike establishments and cycle hire firms in the Lusatian Lakeland for you.

    Cyclist-friendly bed & bike establishments
    Bicycle rentals
    Overview of tourist information offices

Translated with www.DeepL.com/Translator (free version)
Route information
The post-mining landscapes are a very sensitive zone and may therefore only be admired in some places, but not yet entered. The Lausitzer und Mitteldeutsche Bergbau-Verwaltungsgesellschaft (LMBV) mbH points this out with signs along the route and provides information on the internet about temporarily closed cycle paths and rehabilitation areas. Up-to-date information at lmbv.de.


Arrival
by car via the A4, A13 and A15 motorways
by train e.g. from/to Großräschen, Senftenberg, Hoyerswerda, Spremberg
Further information on how to get here


Your opinion is imprtant to us
If you have cycled on the Seenland Route, we are interested in your opinion. Hints, suggestions and criticism help us to further improve the cycle route network in the Lusatian Lakeland. Write us with your opinion at info@lausitzerseenland.de or use our contact form.
Stage recommendations