Prince Pückler Cycle Route
Beautiful parks, industrial landscapes, impressive monuments to the region's industrial heritage and the enchanting Spree Forest all feature on the Prince Pückler Cycle Route. This route is named after Prince Hermann von Pückler-Muskau (1785-1871), who, as well as being an accomplished landscape designer, was also known for his zest for life, his cosmopolitan outlook, and his eccentric ideas. The Fürst Pückler Land International Building Exhibition (IBA) from 2000 to 2010 was also named after him. The parks that he created in Bad Muskau and Branitz (Cottbus) are considered masterpieces of garden design.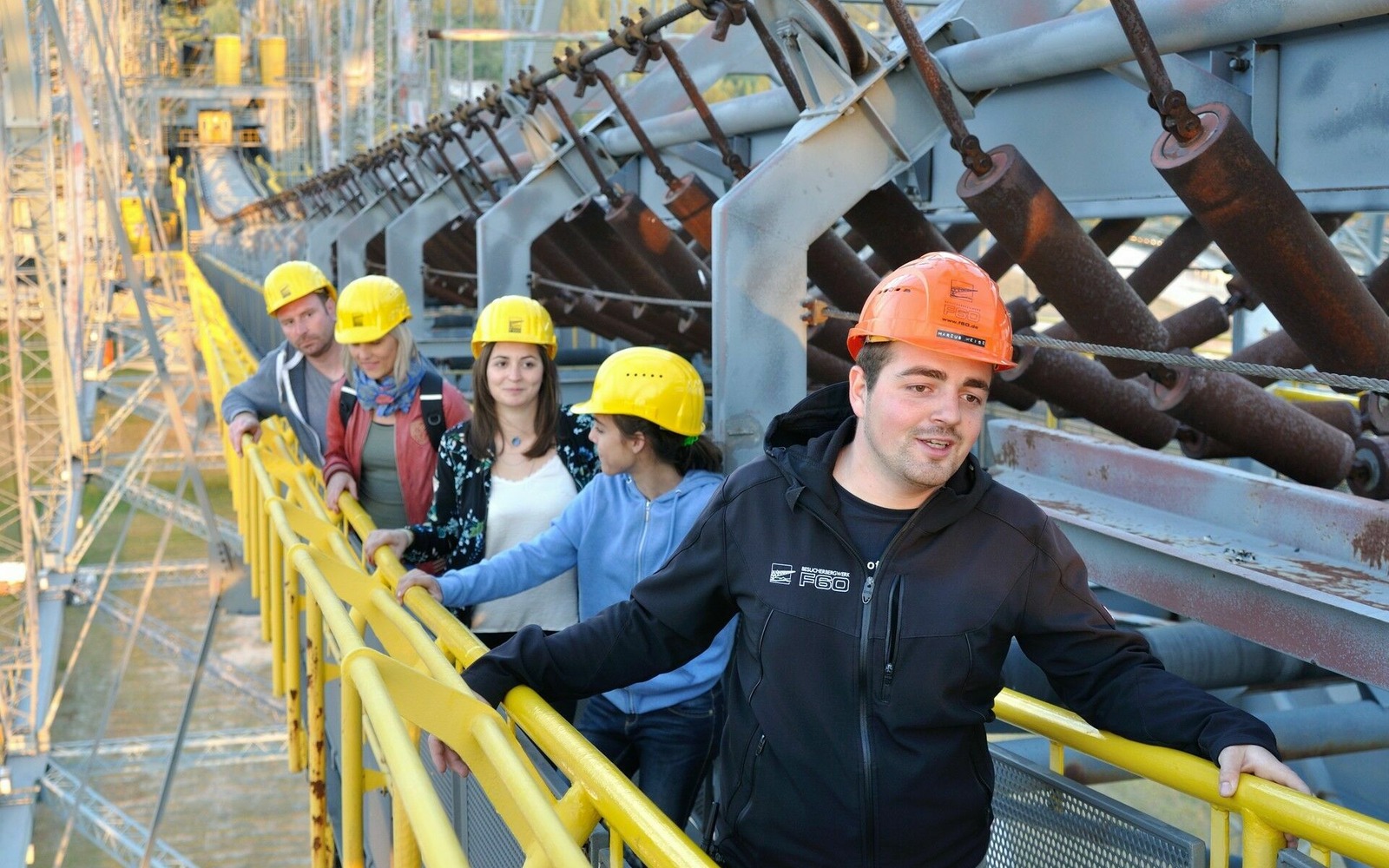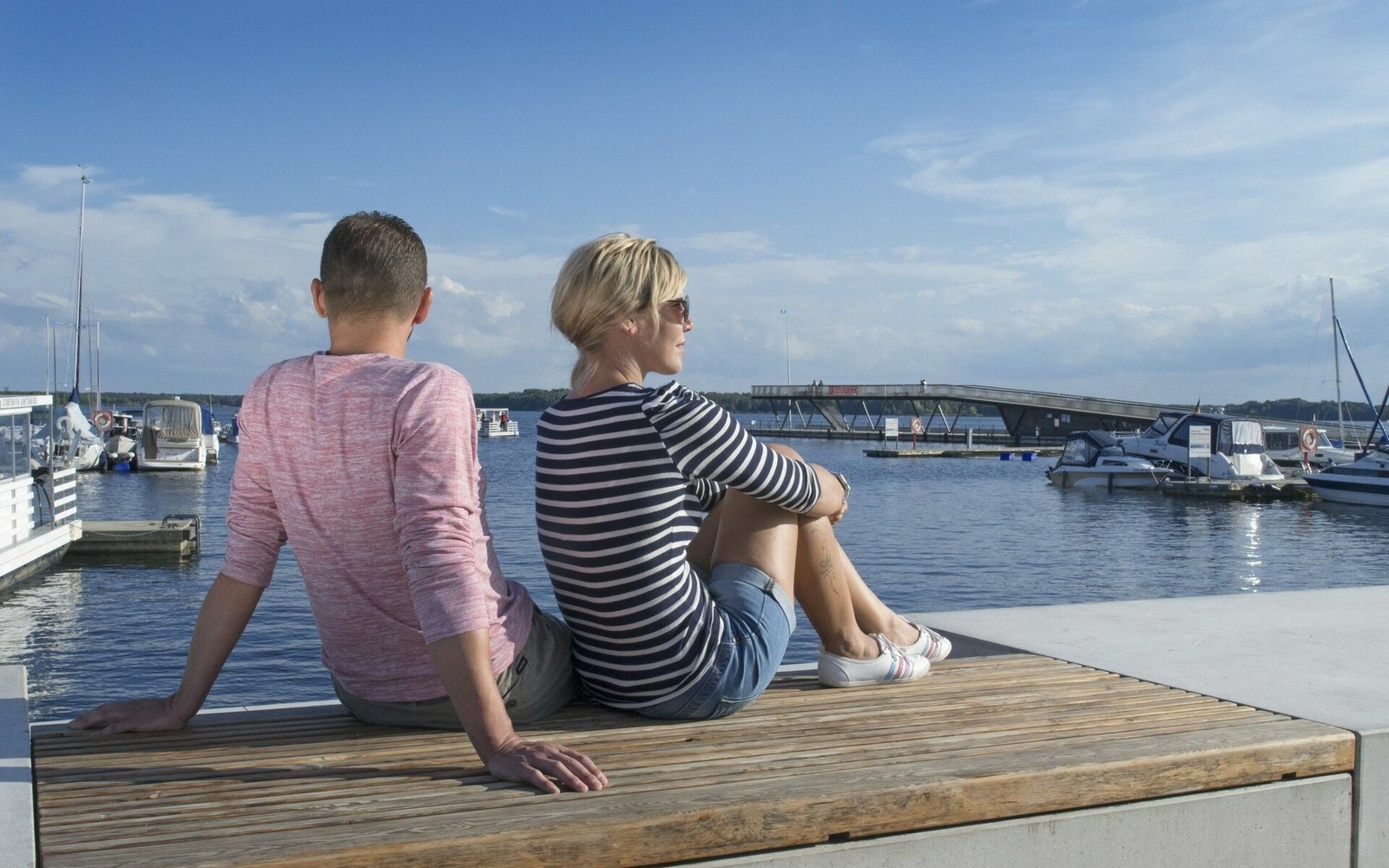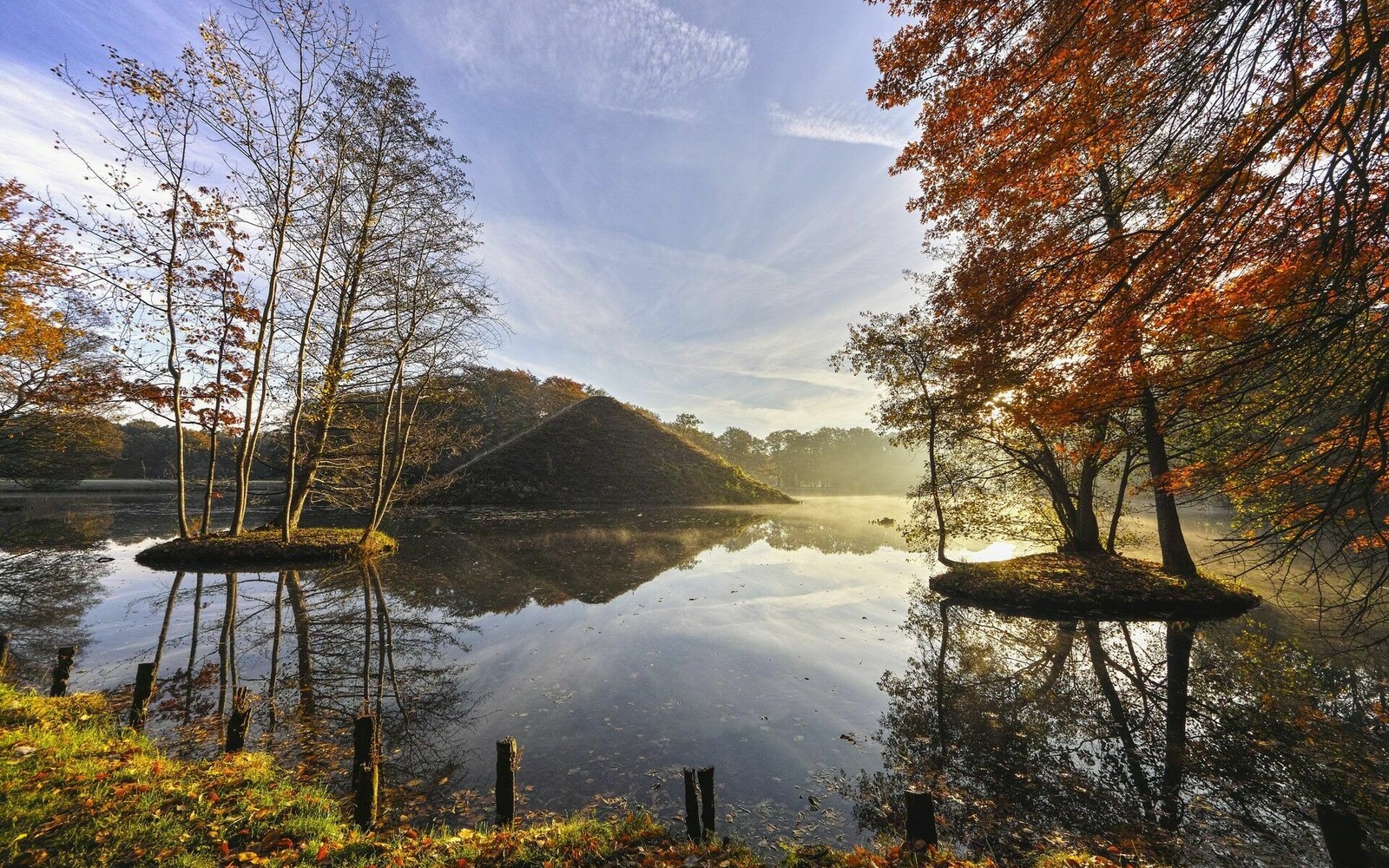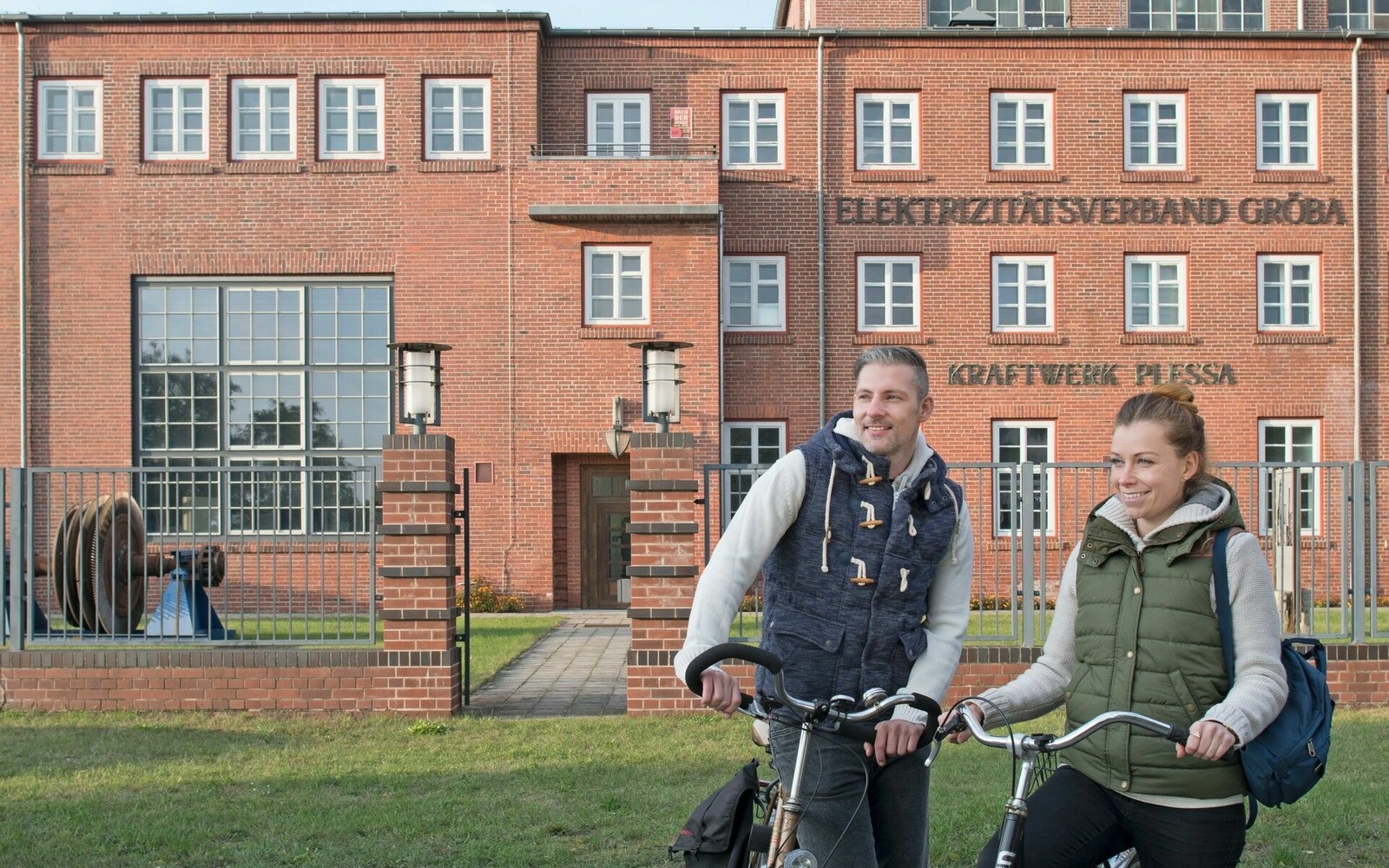 The Lusatian landscape is undergoing a dramatic transformation from a mining district to a new lakeland region. The cycling tour connects projects from the International Building Exhibition, allowing visitors to see for themselves how the region has changed. The route, which is more than 500 kilometres in length, runs past the working opencast mine of Welzow-Süd as well as new man-made lakes with harbours and floating houses. It connects the Slavic castle in Raddusch, evidence of a settlement in pre-industrial times, with modern industrial monuments such as the F60 visitor mine, and parks including the landscaped parks in Bad Muskau and Branitz, and Muskau Bend UNESCO Global Geopark.
Many cafés and restaurants along the route serve the famous Fürst Pückler ice-cream, named after the great landscape designer. This speciality dessert consists of three different layers and is commonly known as Neapolitan ice-cream. In a number of locations, you can even watch it being made by chefs and pâtissiers.
Length: 500km
Start / end: Cottbus
Logo / route marker: blue diamond with a white triangle inside
Route: Cottbus, Forst (Lausitz), Bad Muskau, Kromlau, Schleife, Spremberg, Senftenberg, Lauchhammer, Plessa, Elsterwerda, Bad Liebenwerda, Doberlug-Kirchhain, Lichterfeld, Sallgast, Grossräschen, Pritzen, Altdöbern, Royal Drehna, Luckau, Calau, Raddusch, Burg/Spreewald, Peitz, Cottbus
Terrain / surface: The trail consists of mainly asphalt and low-traffic routes through predominantly flat countryside. Opencast mining is still carried out in the area so some sections may be diverted.
Combination options
Seenland Route (Lakeland Route)
Lower Lusatia Mining Route
Spree Cycle Route
Oder-Neisse Cycle Route
Route
Diese Karte kann nicht von Google Maps geladen werden, da Sie in den Datenschutz- und Cookie-Einstellungen externen Inhalten nicht zugestimmt haben.
Prince Pückler Cycle Route leaflet
You can download or order a free leaflet to get a better idea about the route before you start your tour. In addition to information about the route and a map, the leaflet also contains recommendations for attractions, accommodation options and bicycle hire firms along the way.
Download the Prince Pückler Cycle Route leaflet
---
Recommended maps
bikeline-cycle tour guide Fürst-Pückler-Weg (Prince Pückler Cycle Route), published by Esterbauer GmbH, 1:75.000, ISBN 978-3-85000-258-5
Walking and cycling maps, Niederlausitz Spree-Neisse-Region (Lower Lusatia Spree-Neisse region), published by Sachsen Kartographie GmbH, 1:75.000, ISBN 978-3-932281-16-7
Landkreis Oberspreewald-Lausitz (Upper Spree Forest-Lusatia), 1:50,000, ISBN 978-3-932281-58-7
Lausitzer Seenland (Lusatian Lakeland), 1:50,000, ISBN 978-3-932281-21-1, €6.50
Naturpark Niederlausitzer Heidelandschaft (Lower Lusatian Heathland Nature Park), Bad Liebenwerda, Mühlberg, Schradenland, ISBN 3-932281-63-1
Kreisstadt Herzberg - Schliebener Land & Umgebung (Herzberg, Schliebener Land & surroundings), ISBN 978-3-932281-61-7
---
Services for your cycling holiday
Holiday cyclists' needs are well catered for in the Lusatian Lakeland, with a wide choice of cyclist-friendly Bed & Bike accommodation. Our tourist information offices will be happy to arrange accommodation along the Prince Pückler Cycle Route for you. Click the link below for an overview of bicycle hire firms in the Lusatian Lakeland.
---
Note about the route
The post-industrial landscapes are extremely sensitive, which means that some places are off limits and can only be admired from a distance. The regional mining administration company (LMBV) puts up signposts along the route notifying you of any restrictions and provides information online about temporary closures to cycle paths and areas being renatured. For the latest information see lmbv.de.
---
Getting here
By car via the A4, A13 and A15 motorways
By train to/from Bad Liebenwerda, Calau, Cottbus, Doberlug-Kirchhain, Finsterwalde, Forst (Lausitz), Grossräschen, Senftenberg, Spremberg, Weisswasser
Further information on travel to the region
---