LAUSITZleben
In Tätschwitz, a village next to the newly-created Lake Geierswalder See, tour guide and therapist Cornelia Schnippa does something quite unusual. On her farm she works with alpacas. Originally from the Andes, the animals are very sensitive and quickly sense the warmth that adults and children feel towards them. At LAUSITZleben every guest should feel how unique and valuable they are. Ms Schnippa therefore creates an individual programme with hikes, guided tours and farm visits for each visitor and group. Both the hikes and farm visits require advance booking.

Hikes in the Lusatian Lake District with alpacas
With weather-appropriate clothing/shoes, a 1- or 2-hour individual hike with two or four alpacas is possible, depending on your wishes. You are also welcome to have a picnic in between. During the hike you will learn a lot about alpacas and will also be allowed to feed the animals. Naturally you will also be informed about the Lusatian Lake District, as you will be travelling through it with the alpacas. Alpacas can be guided and stroked by all the guests, because they are animals used for animal-supported therapy. They are therefore used to dealing with people – whether large or small. Furthermore, their wool is suitable for allergy sufferers, so that people with animal hair allergies are not restricted in any way.

Farm visit
On the adventure farm you can get to know "typical" animals up close, feed and pet them. Cows, guinea pigs, quails, ducks and cats are waiting to be stroked and cared for. Playground equipment is also available in the garden. Naturally here too the four alpacas can be visited.

Additional offers
Sale of alpaca wool and souvenirs, children's birthday parties on the adventure farm, talks and educational support for children's groups and school classes.

Guided tours in Hoyerswerda and the Lusatian Lake District by Guides in Historical Garb or Traditional Sorbian Costume
Wearing the working dress of the Sorbs, the tour guide welcomes you to Hoyerswerda and tells you about the history of the Wends/Sorbs during a walk through the historical old town. But you can also stroll through Hoyerswerda with the Imperial Princess Ursula Katharina von Teschen and learn more about the time when from 1705 onwards this mistress of Elector Augustus the Strong helped the farming town to prosperity. Traditional guided tours through the Lusatian Lake District can also be booked at LAUSITZleben.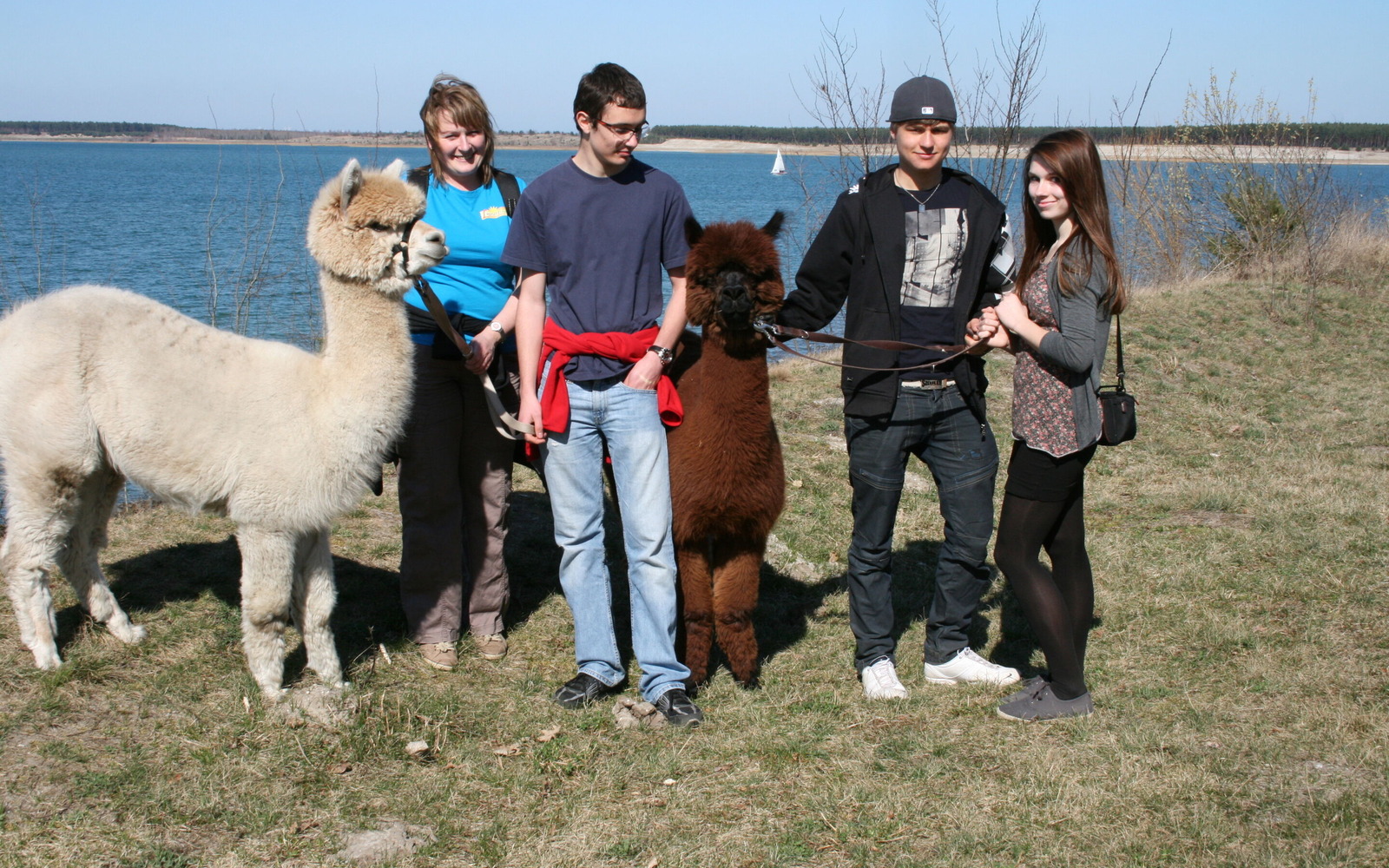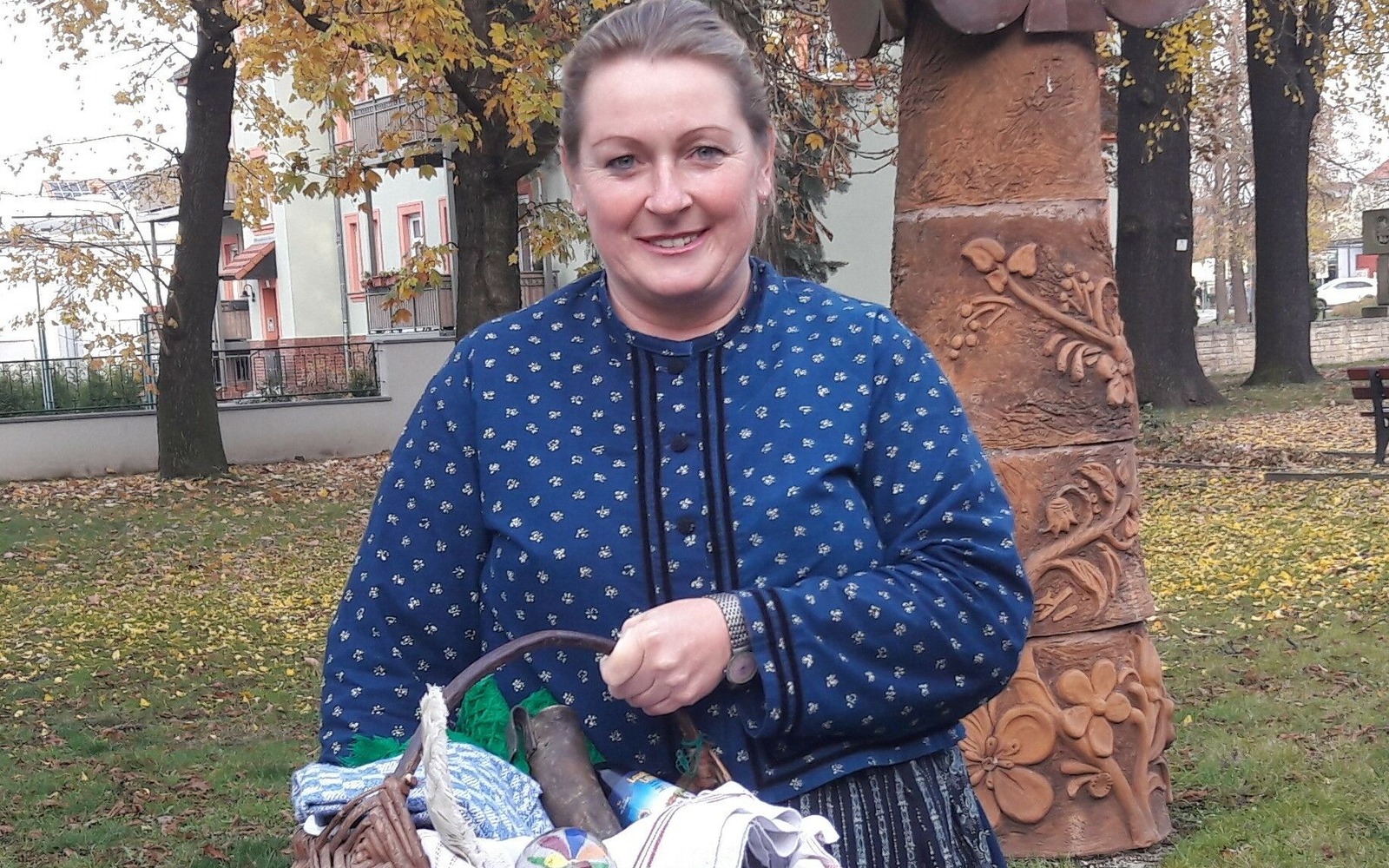 Opening times
no fixed opening hours, prior registration is therefore recommended
Accessibility
Information for guests with mobility impairments

Information for guests with sensory impairments

Information for guests with learning difficulties / "mental handicap"
Certificates
Family-friendly
Address
LAUSITZleben
Erlebnisbauernhof
Elsterstraße 16
02979 Elsterheide OT Tätzschwitz
Diese Karte kann nicht von Google Maps geladen werden, da Sie in den Datenschutz- und Cookie-Einstellungen externen Inhalten nicht zugestimmt haben.