Geierswalde GbR Holiday and Leisure Park
Covering an area of 25,000 square metres, the holiday park provides plenty of space for camper vans and caravans of all sizes. The camper van site features unparceled grass on sandy soil, which does not cause any problems even in heavy rain. There are no limits in terms of time or size. Simply turn up and choose your parking space yourself.
Register on the left as you enter the holiday park. Please register before driving into the park! Four-legged friends can stay with you inexpensively. In addition to a central electricity and fresh water supply, there is also free waste and sewage disposal on site.
The bathing area on Lake Geierswalder See is just a minute's walk away, and the fantastic cycle paths and hiking trails start right outside the door of your camper van.

GPS coordinates: 51 ° 29'43 "N / 14 ° 7'54" E

Capacity: 100 parking spaces (free choice of space, reservations only possible for groups of 10 or more mobiles)

Rental accommodation: 7 mobile homes, 2 caravan trailers

Type of parking space: open space on meadow without parcelling

Suitable for: mobile homes, caravan combinations without size restrictions

Location: on the edge of the forest in the village of Geierswalde

Shading: no

WLAN: no

Service / sanitary facilities: Our central sanitary facilities include showers, toilets, washing up facilities and the option of using our kitchenette and / or doing laundry for a fee. Wastewater and gray water can also be disposed of (attention: no floor inlet)

Offers nearby: Geierswalde itself offers you several restaurants, beer gardens and snacks to choose from. You will also receive information material on the Lusatian Lake District and a current cycle route map from us after your arrival, of course also free of charge. The bathing beach of the Geierswalder See is only a minute's walk away and our great bike and hiking trails start right outside your front door.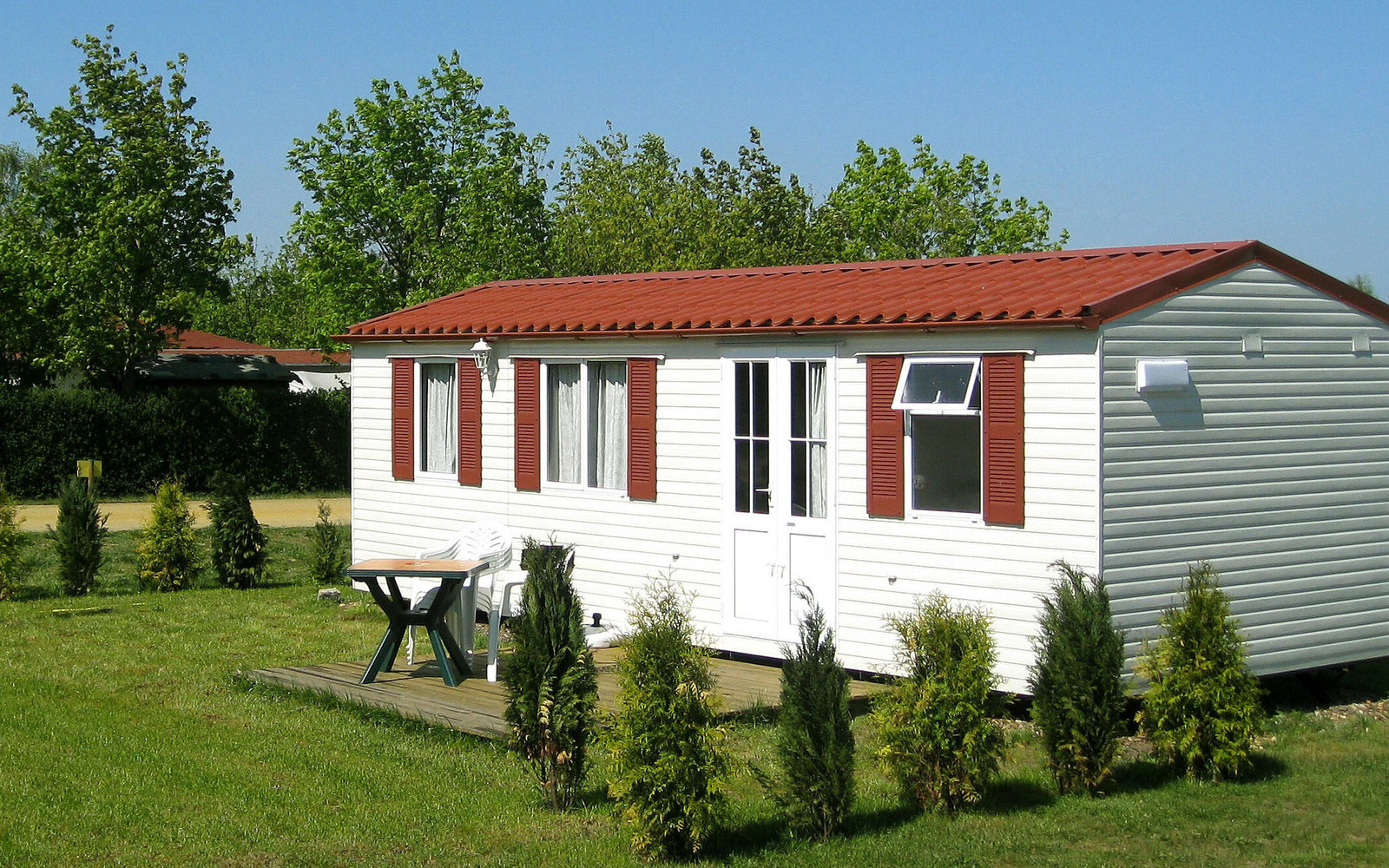 Opening times
Valid from April 1 to October 31.
Just closed
14:00 — 18:00 Time
01.04. to 31.10.
open
Monday
09:00 – 12:00 Time
14:00 – 18:00 Time
open
Tuesday
09:00 – 12:00 Time
14:00 – 18:00 Time
open
Wednesday
09:00 – 12:00 Time
14:00 – 18:00 Time
open
Thursday
09:00 – 12:00 Time
14:00 – 18:00 Time
open
Friday
09:00 – 12:00 Time
14:00 – 18:00 Time
open
Saturday
09:30 – 12:00 Time
15:00 – 18:00 Time
open
Sunday/Holiday
09:30 – 12:00 Time
15:00 – 18:00 Time
Prices
12,00 EUR
Pitch caravan (incl. towing vehicle)
per night
ab 8,00 EUR
Bus / Minivan small
per night
10,00 EUR
Camper (regular size)
12,00 EUR
Motorhome (XXL, Truck & Bus conversions)
4,00 EUR
additional car / trailer
4,00 EUR
Personenpauschale (ab 7. Lebensjahr)
4,00 EUR
Electricity flat rate (optional)
1,00 EUR
Pet / dog flat rate
Children up to seven years stay free. Prices are per night. If the time is exceeded, we charge 2,00 € per hour or part thereof
Address
Ferien & Freizeitpark Geierswalde GbR
Promenadenweg 1-3
02979 Elsterheide OT Geierswalde
Diese Karte kann nicht von Google Maps geladen werden, da Sie in den Datenschutz- und Cookie-Einstellungen externen Inhalten nicht zugestimmt haben.