Lake Grünewalde
The Grünewalder Lauch recreation area, which includes Lake Grünewalde, is an excellent example of successful post-mining reclamation. Its location in the Lower Lusatian Heathland Nature Park provides a setting that is close to nature. The idyllic, unspoilt swimming lake is surrounded by pine forests and mixed woodland. A loop trail around the lake provides access. Lake Grünewalde's beaches include nudist beaches and a separate beach for visitors with dogs, as well as swimming coves and playgrounds. There are holiday homes and campsites adjacent to the lake on the Grünewalde and Gorden shores.
Lake Grünewalde was created by flooding pit 117 of the former Plessa-Lauch open-cast mine. The swimming beach was officially opened in 1977.
Facts and figures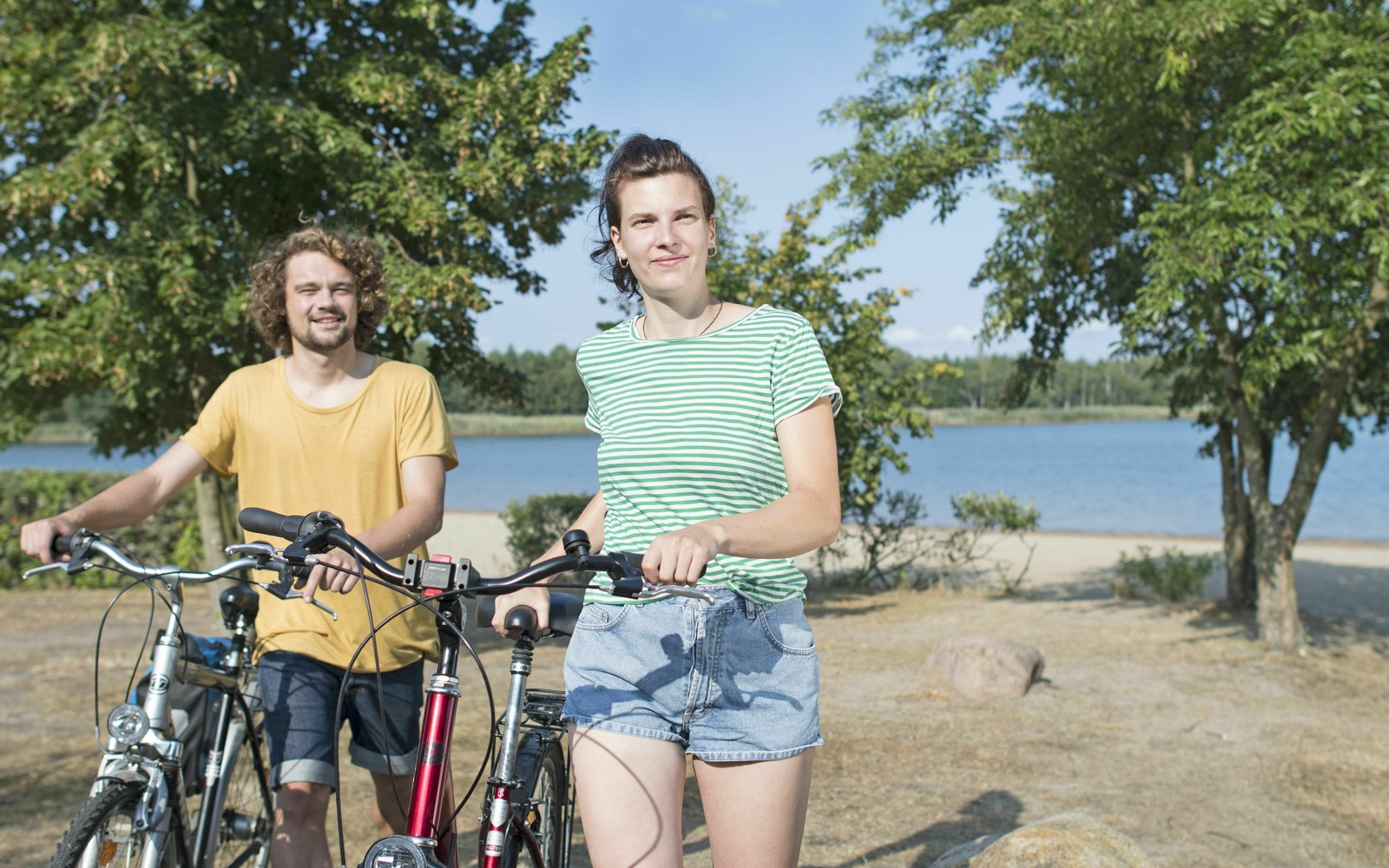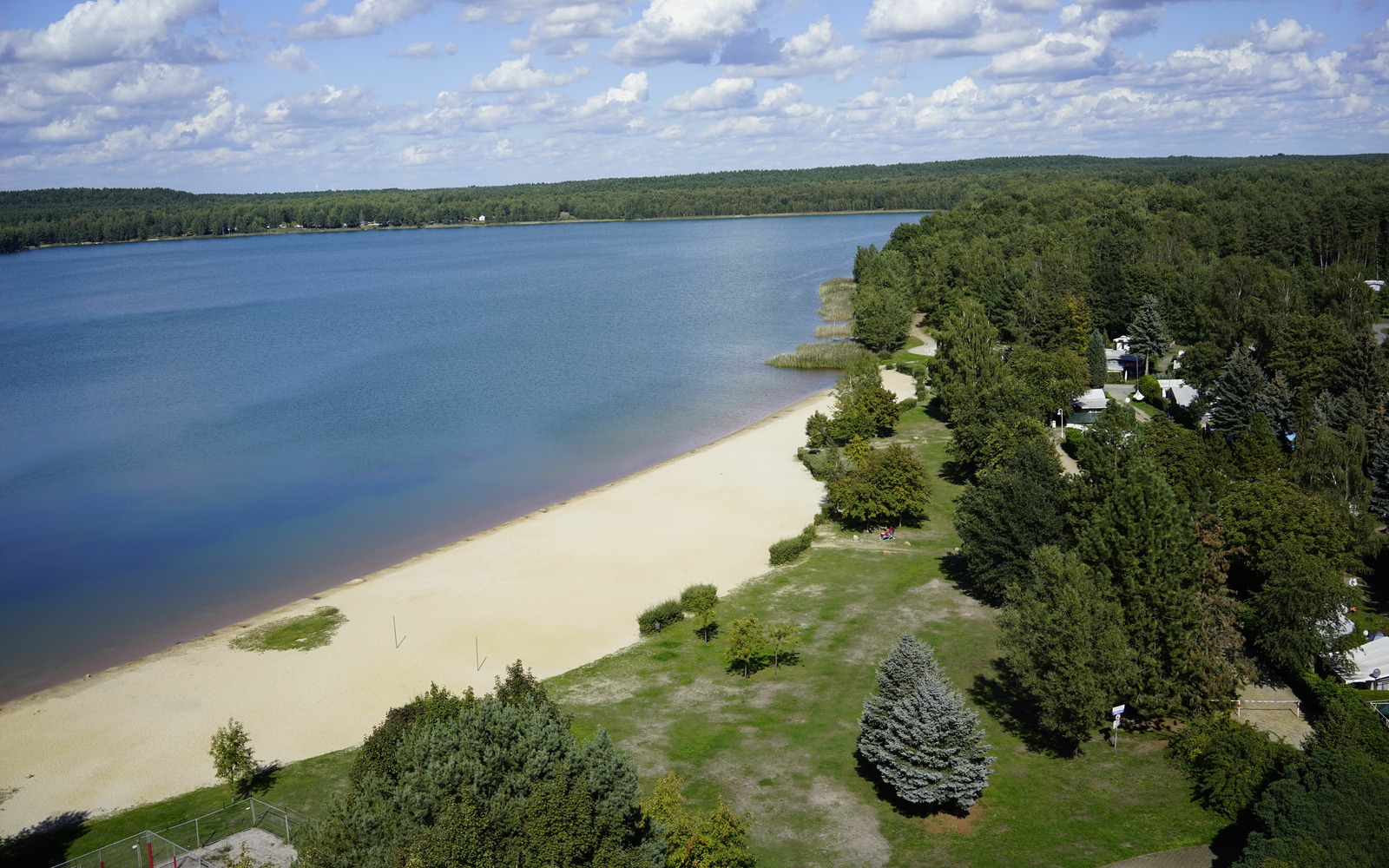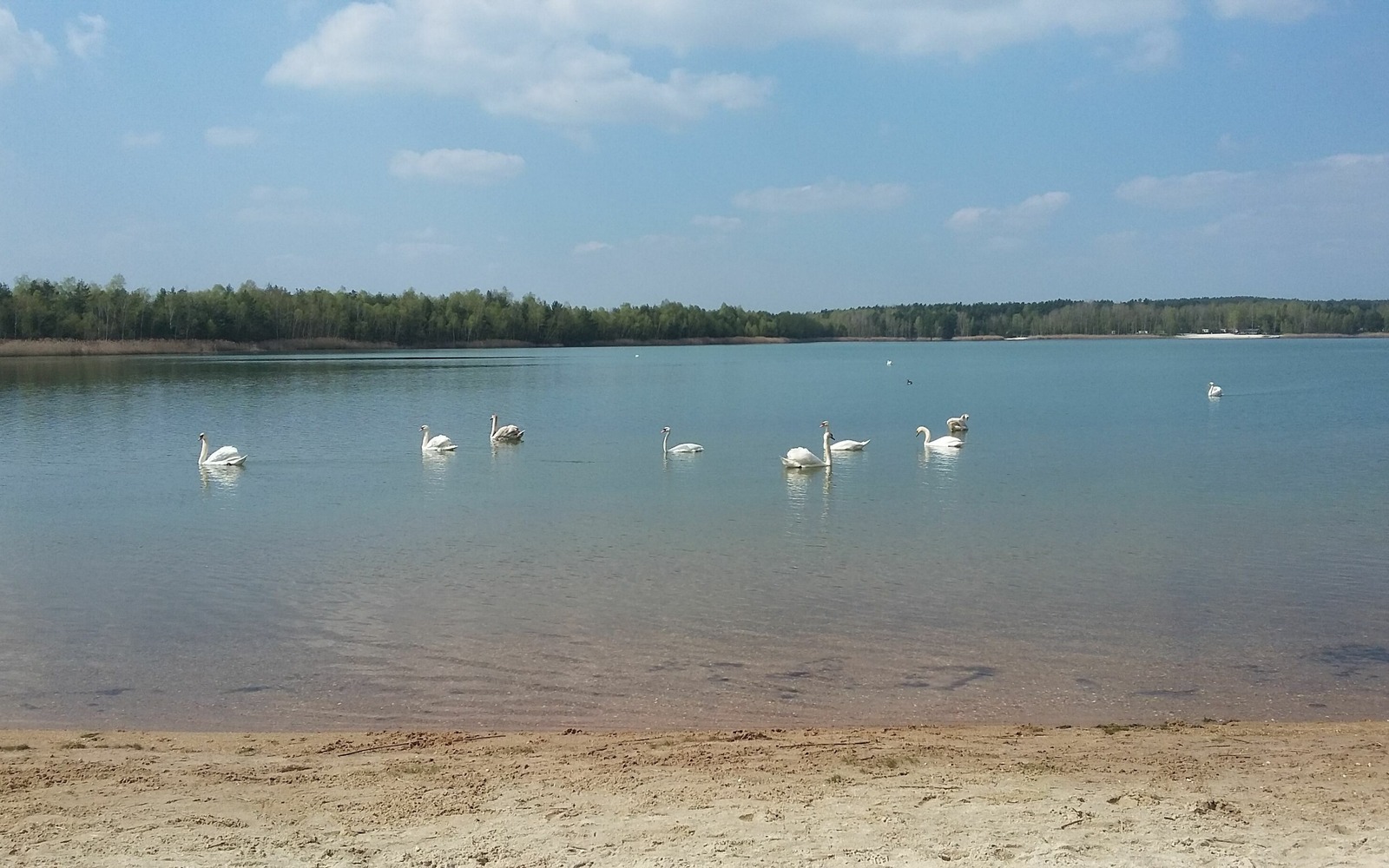 Water sports
Swimming, canoeing, sailing, windsurfing, diving
Water tourism activities are permitted between 1 April and 31 October.
Swimming
Lake Grünewalde has two swimming beaches and two nudist beaches, in Grünewalde and Gorden, several idyllic swimming coves and a separate beach for visitors with dogs. The bathing water quality in Lake Grünewalde has been certified as excellent (since 2014, based on EU bathing water quality standards). The beaches are not supervised.
Water sports providers
Rowing boats can be hired from the campsite in Grünewalde
Service information
Parking available
Toilets and showers are available right at the lake
The campsite in Grünewalde has accessible shower and toilet facilities
Wi-Fi at the campsite and motorhome site in Grünewalde
Leisure facilities and activities
2 playgrounds on the Grünewalde side, one playground on the Gorden side
5km loop around the lake, suitable for walking and cycling
Beach volleyball court
Barbecue areas at the campsite in Grünewalde
Bicycle hire, incl. bike self-help station, hire of pedal cars and rowing boats available from the campsite in Grünewalde
Miniature golf course in Grünewalde
Opportunity to observe interesting flora and fauna, e.g. places where aquatic birds (cranes, grey herons, wild geese) and storks come to roost
Food and drink around Lake Grünewalde
Beer garden restaurant at Campingpark Grünewalder Lauch and Route 66 café in Grünewalde
Snack bar, beer garden, ice cream sales at Strandhaus Grünewalder Lauch in Grünewalde
Lollipop restaurant with beer garden in Gorden
Diese Karte kann nicht von Google Maps geladen werden, da Sie in den Datenschutz- und Cookie-Einstellungen externen Inhalten nicht zugestimmt haben.